FiTorch P25 3000LM 5 Modes Waterproof LED Flashlight
The MSITC Fitorch P25 Fatty is an EDC-sized hand-catcher powered by a 26350 rechargeable battery. With the included protected lithium-ion battery with integrated charging via USB port and the four modern CREE XP-G3 LEDs, it offers a maximum light output of 3000 ANSI lumens when used with a 26350 battery, which can be described as an excellent value for a flashlight in this size class – compare for yourself what other lamps in this size and price class can usually deliver in output.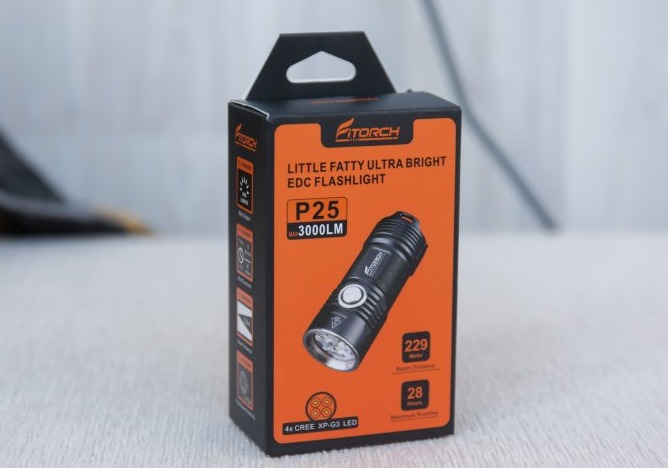 The MSITC Fitorch P26R is operated via a side switch, which also provides functions such as lockout or a battery status indicator. With a length of only 8.55 cm, the MSITC Fitorch P25 is the ideal companion for every day.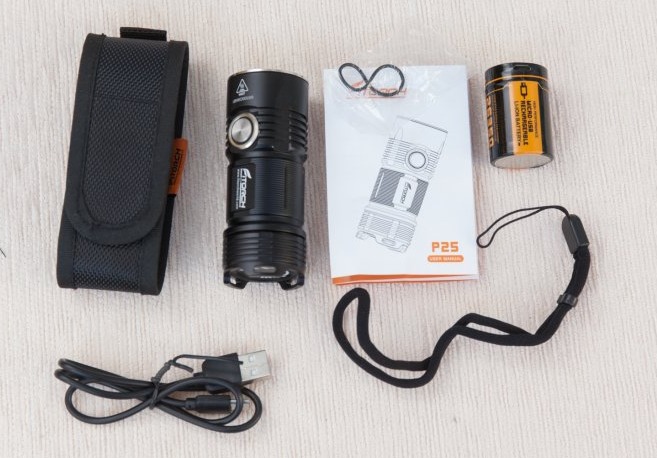 It's an interesting thing that didn't disappoint me. Unusual form factor pours out in a good ratio of brightness, size and duration of work. Management is also quite good. Not excellent, no, but not bad – that already, um… not bad )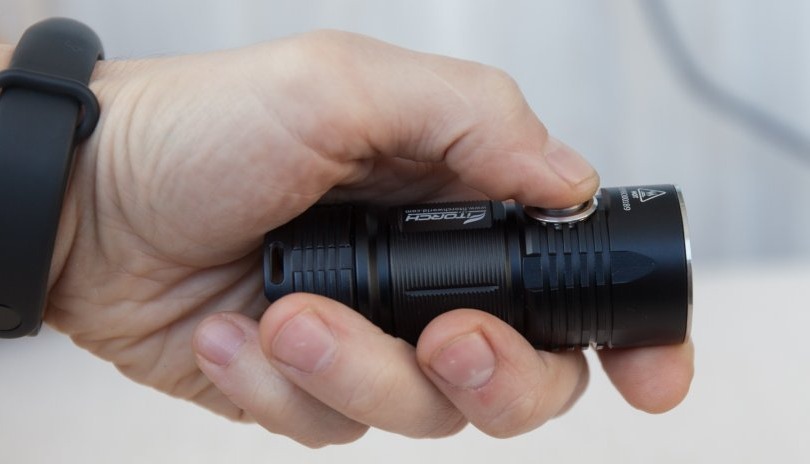 I'd add something like a firefly with a 0.5-1lum brightness and something like 300 lumens. And a less bright version with a neutral personally would be preferable for me to a brighter version with a cold light. See the corresponding section on control wishes.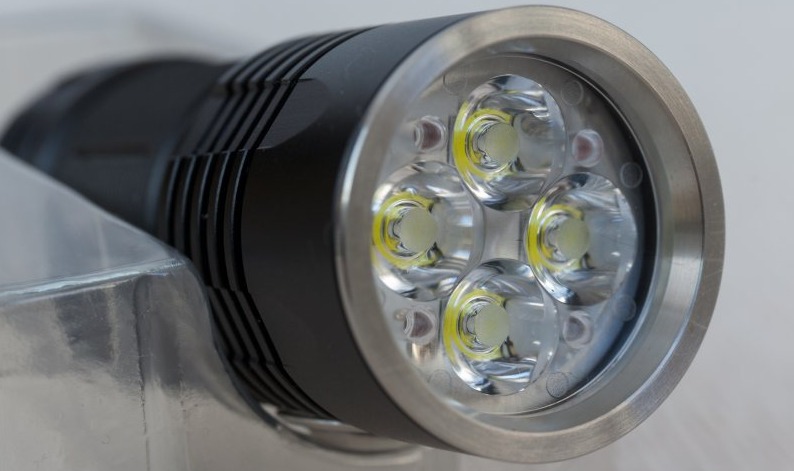 The Fitorch P25 has successfully entered the almost empty niche of compact and bright flashlights. The 18350 models are unable to hold a turbo due to their size, as well as a small number of compact 18650s. But the 26350 is the golden mean, where the capacity of the tank already allows you to talk about a good duration of work, and the size is still very compact.