HBQ – i7S Binaural + Battery Compartment Bluetooth Headset
The user doesn't always have high demands on sound quality or battery life when it comes to buying new headphones, because perhaps maximum wearing comfort can beat all other specifications as well as a limited amount of money to spend. Proposals such as HBQ I7S TWS are gaining ground.
HBQ I7S TWS are entry-level wireless headphones that stand out mainly for their design, completely free of cables and with dimensions reduced to the maximum expression to offer maximum freedom of use for the user. Yes, perhaps its battery or sound quality are not up to other alternatives in the market, but its price justifies its characteristics.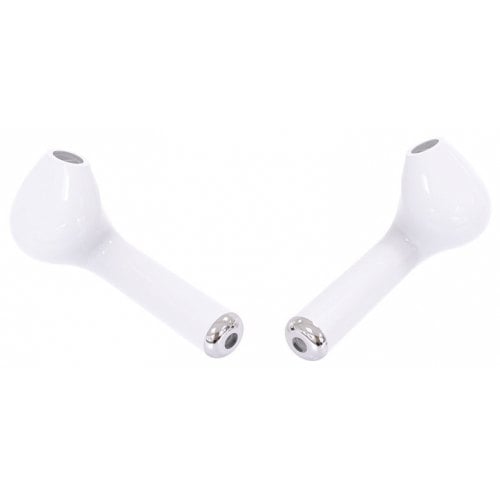 Starting with its aesthetics, it should be noted that this model has followed a trend very similar to that previously analyzed in the Apple Airpods (not to say that it has copied them), not only because both ends are completely independent so that there is no cable in its configuration, but also for its fine and classic finish.
In this occasion it is appreciated that there is a good quantity of colors to free election, reason why it remains to find in the different stores the presence of white tonality, black, red, golden and even metallic pink. The official dimensions are 4.8 cm x 0.9 cm.
As far as sound is concerned, it is mentioned that HBQ I7S TWS uses a three-band equalization system, which achieves a balance in the audio frequency that is reproduced to achieve a better performance in all kinds of usual musical content.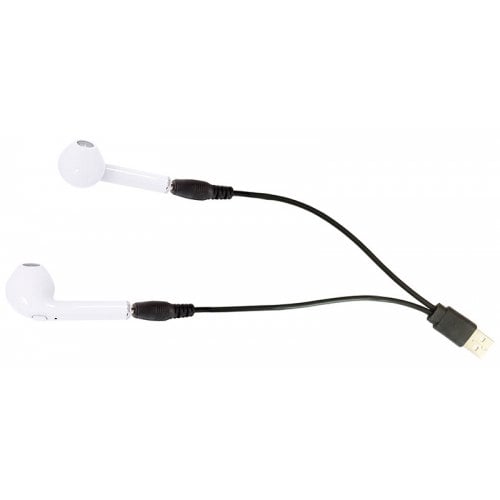 Moving on to autonomy, HBQ I7S TWS does not achieve the best results one would expect, although its 200 minutes of continuous playback (100 hours on standby) may be more than enough for a long trip, walking down the street or even a session of physical activity accompanied by one's favorite music.
We do appreciate the inclusion of an external recharging base, with a rectangular and very lightweight format that can also be used to safely store headphones and carry them with one in your bag or backpack. Inside, their 500 mAh capacity allows them to be recharged up to four times (charging time of approximately 50 minutes).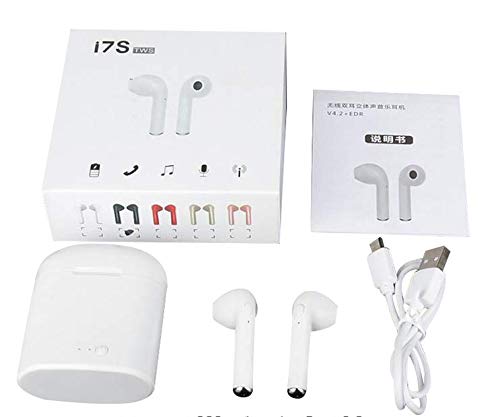 Finally, the connection to all types of devices is given through Bluetooth in the standard 4.2, including a coverage of up to 12 meters and compatibility with mobile Android operating system and iOS.