HKC GX329QN 32-Inch 144Hz High Refresh Rate Curved Gaming Monitor
The company HKC offers in its portfolio and stylish gaming monitors. The HKC GX329QN model with a high refresh rate of up to 144 Hz offers, among other things, a beautiful 2K resolution, 1500R bend, a wide color gamut of 85% NTSC, but especially a good price in the Czech stock.
The gaming monitor, marked HKC GX329QN, will arrive in really compact dimensions at the level of 81.04 x 52.06 x 24.25 cm. The weight of this product is then 8.22 kg. The big advantage is the minimal frames around the display. They are only 2 mm long, look really stylish and the screen occupies a total of more than 93% of the front wall.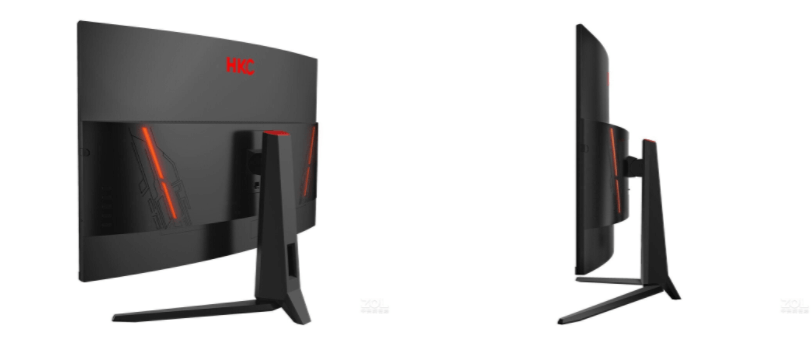 The screen, which is the most important part of a gaming monitor, offers up to 32″ and a 16:9 aspect ratio. The resolution of the display is really fine, it stopped at 2560 x 1440 pixels. It will also please the brightness, the maximum value of which is 300 rivets, but also the contrast ratio of 20,000,000:1. There are also rich and accurate colors, including dark black.
The big advantage of this game monitor is the high refresh rate. It stopped at a value of up to 144 Hz, which will please many players. Such a high refresh rate ensures a truly detailed, very smooth image for a perfect gaming experience, even with the integrated AMD Free-Sync function.
The monitor also has a response of only 4 ms, which is a positive message for all fans of shooting or racing games. It is in these titles that reflexes and very quick reactions are really important. The color gamut is 85% of the NTSC spectrum, and the support for 16.7 million colors is also great news.
In terms of design, there is a really wide degree of curvature, which stopped at 1500R. In terms of connectivity, there is an HDMI 2.0 connector, but also an HDMI 1.4 connector, an audio connector, a DP 1.2 connector and also a power connector.