Holybro Kopis 2 FPV Racing RC Drone Kakute F7 OSD Atlatl HV V2 800M
The first version of the Holybro Kopis quadrocopter was equipped with a flight controller F4, while Holybro Kopis 2 was equipped with the latest flight controller Kakute F7. On design, we liked the first version, there was a pink-black design. Kopis 2 is all black, even propellers.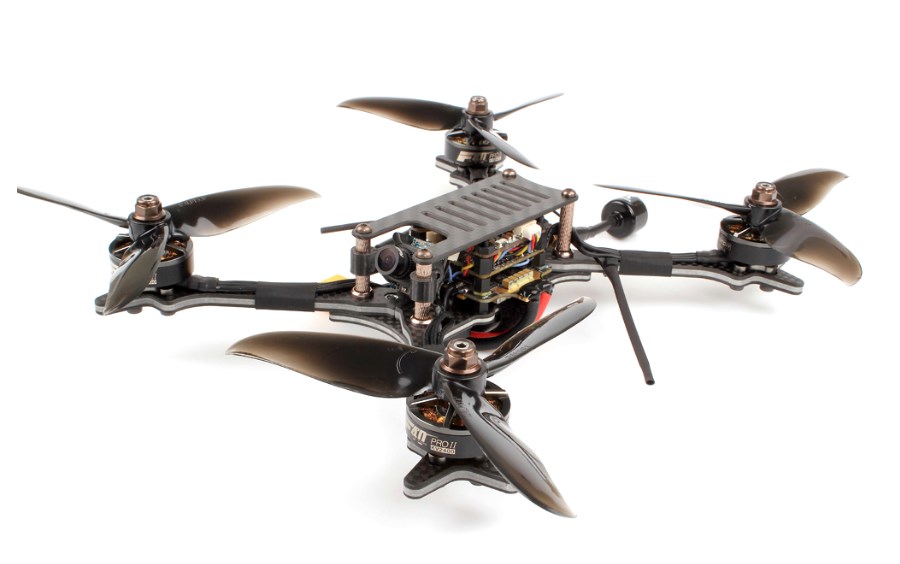 In order to make this drone as powerful as possible, the manufacturer has installed on it brushless motors T-motor F40 PRO2 2400KV with propellers DALPROP Cyclone T5046C.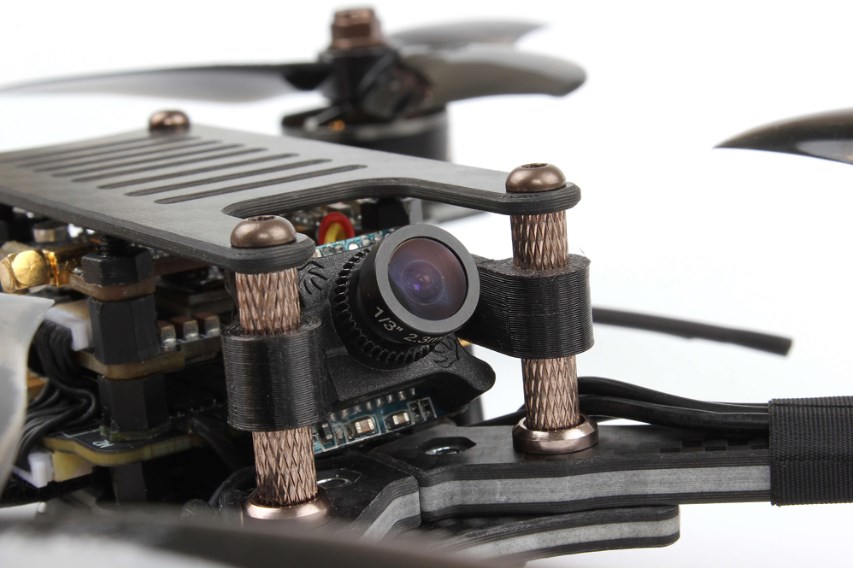 Description of Kopis 2
In the first version of the quadrocopter HolyBro installed on board its own FPV camera, but this time they decided to abandon this practice and installed the popular and proven RunCam Swift Mini. Depending on the flight style, the pilot can adjust the angle of the camera. The faster you fly, the more you need the angle of the camera.
In the photo below the first version: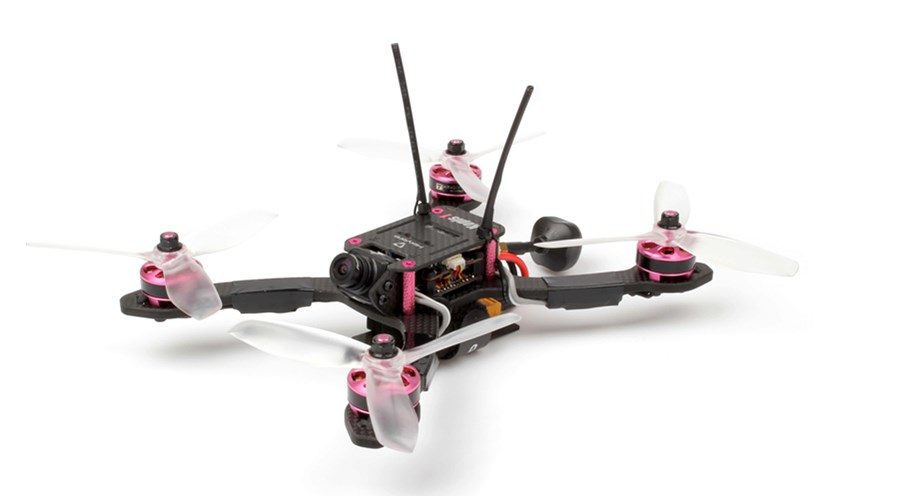 And the second version: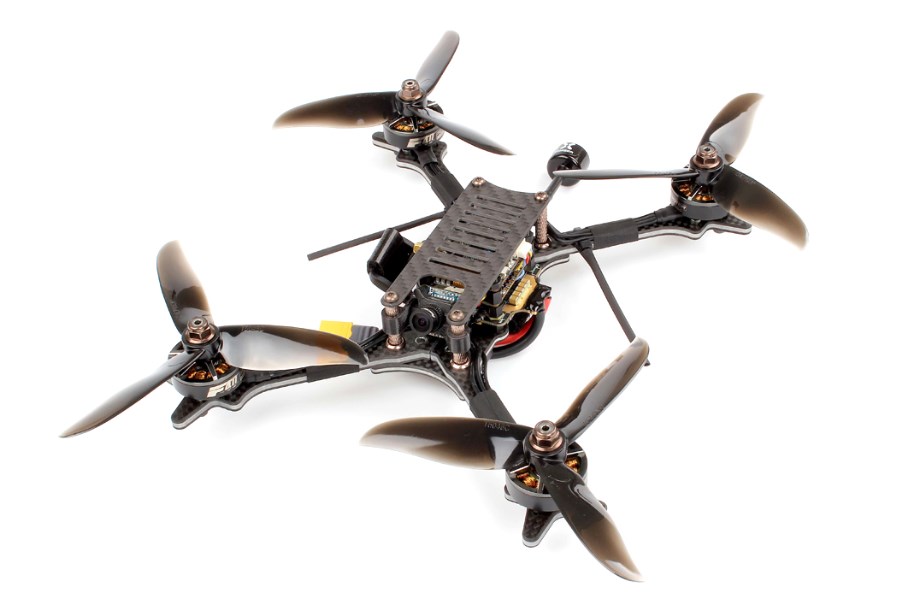 Like its predecessor, Kopis 2 at the top has a large and spacious platform for installing an additional action camera, for example, GoPro Session or Hero. The battery is installed under the bottom of the quadrocopter. According to the manufacturer, the drone can fly on LiPo 4, 5 and 6S batteries. But remember that the engines are optimized for 4S.
Since the video transmitter is very powerful, the broadcast range will not be a problem. It (the name  Holybro Atlatl HV V2) has  40 channels and an output power of 800mW. Of course, that it is not necessary to include maximum power, for races there will be enough and 25mW, but for freestyle at long distances you already need to put 800mW. PIT mode in order to make the settings of the video transmitter and not interfere with other pilots.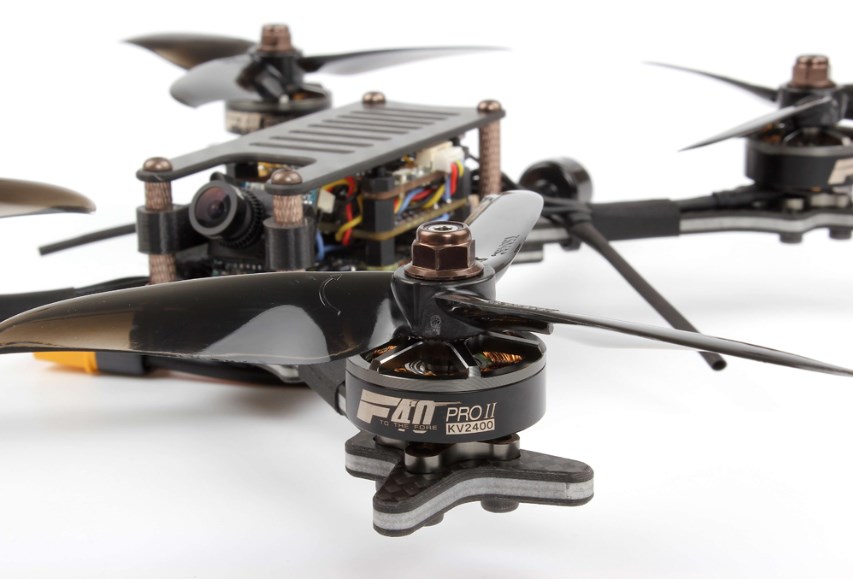 The first version of Kopis had LEDs behind, and Holybro Kopis 2 does not have light at all, there are no LEDs either front or behind. If you participate in races with other pilots, the light on the back is still needed to identify the pilot.
Holybro 2 pictures