HONG CD02 Electric Bicycle
Low-carbon environmental protection, green travel, reduce carbon emissions is energy saving, environmental protection, green, ecological, a healthy way of life, is to improve our living environment, to enjoy a good life aspirations. For this reason, we advocate that we should strive to be the practitioners of "low-carbon environmental protection and green travel".
Today we are here to introduce you to a transport for you to achieve environmental protection travel – HONG CD02 electric bicycle.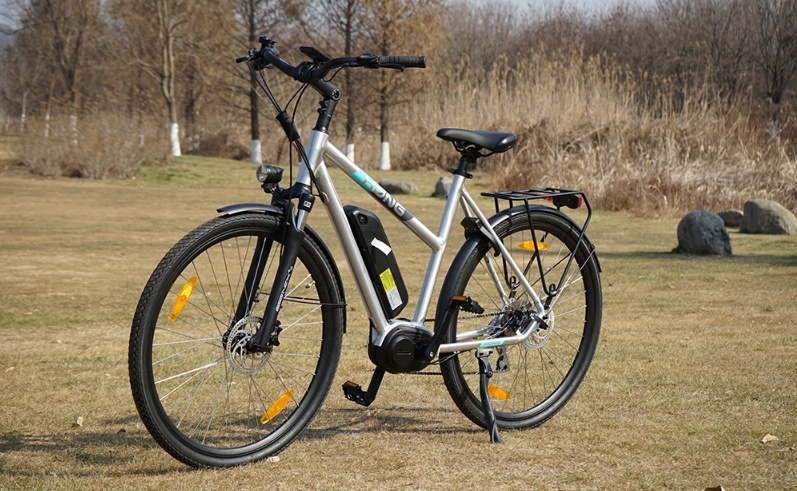 HONG CD02 is made of all aluminum alloy frame, which is safe and reliable and not easy to damage. The electrical part uses hidden wiring to prevent human damage.
Safety is an important aspect of an excellent product, and this bike is equipped with dual front and rear disc brakes for a shorter and safer braking distance.
The pneumatic tires on the HONG CD02 provide good shock absorption and a comfortable riding experience.
In terms of power, the HONG CD02 is equipped with a 250W brushless motor and a 36V 9.6AH lithium-ion battery that can reach a maximum riding speed of 25km per hour. It can ride about 45 km in pure electric mode. Here the range is a little smaller than other competitors, because the HONG CD02 this product is the main concept of environmental protection travel. But you don't have to worry at all, the HONG CD02 is a lightweight design, the whole bike weighs only 30.5kg, so you can ride it as an ordinary mountain bike even without power.
Its battery is removable, so you can either connect it directly to the power cord to charge it, or you can easily disassemble it and take it indoors to charge it. The charging time takes 5-6 hours to be fully charged.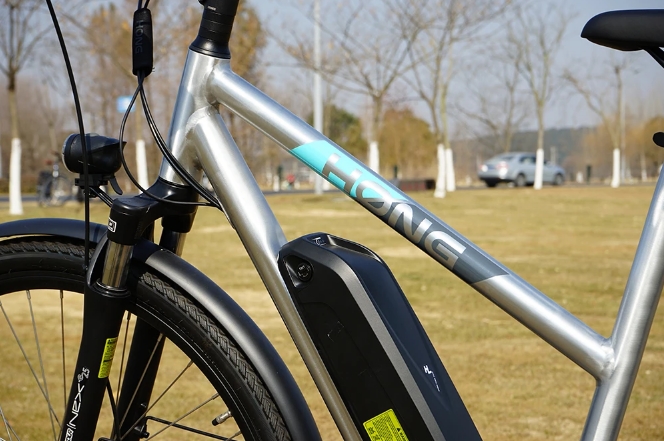 Don't worry about the rain and snow, the waterproof level of HONG CD02 reaches IP65 and can easily cope with it.
Finally, HONG CD02 is in stock in European warehouse, and it only takes 2-7 working days to be delivered to each European country.
If you are interested, please click our purchase link to experience it.