Janobike T10 2000W Dual Motor 23.4Ah 10 Inches Folding Electric Scooter
The electric scooters have become all a revolution in what regards transportation in large cities, and that its great features make you can move anywhere so comfortable, quick and easy. If you were thinking of getting one that was very resistant and the fastest in the market, check out this beast in front of you.
We are talking about the Janobike T10 electric scooter, with a power of 2,000W with dual motor capable of reaching 70 km/h and that can support up to 200kg of load, which you can now buy in Banggood for $1,059.99 with shipping included (remember disable shipping insurance, it is not necessary).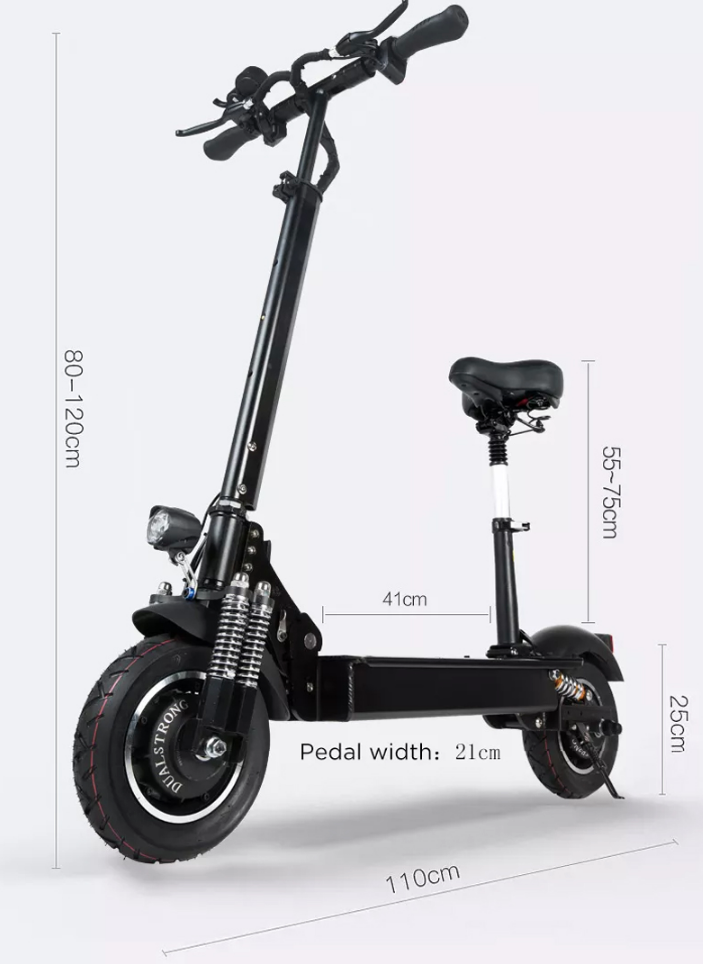 One of the main advantages of this T10 scooter is that it has an extreme resistance, since it has a frame is made of stainless steel and aluminum alloy that allows a maximum load of 200 kg. It has a length of 110 cm, and has a handlebar that you can adjust to your height from 80 to 120 cm, and a saddle also adjustable from 55 to 75 cm. In addition, it is foldable so you can carry it more comfortably.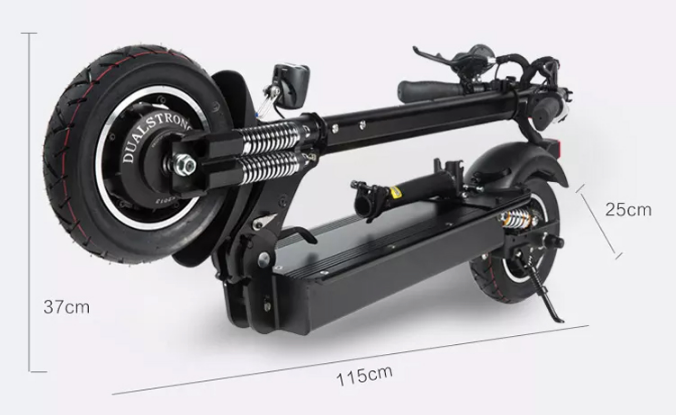 But in addition to its design, the Janobike T10 Electric scooter has a brutal power of 2,000W, 52V and an enormous capacity of 23.4 Ah, which makes it possible to reach a maximum speed of 70km/h, can climb slopes of 35º. It has a range of up to 80 km! It has two speed modes: "Eco", which goes slower and allows you to save battery and "Turbo", to put your scooter at full speed.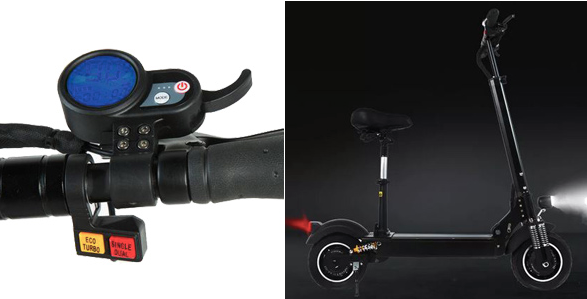 But there is still more, because it is a two-wheel drive, being able to choose which one is the one that performs the driving force. In addition, it is very safe, with hydraulic disc brake system with EBS on both wheels, normal rear damping and double front damping. The handlebar has a very complete dashboard , with a screen where you can configure it and USB to charge your smartphone.