Jazla J1 3D Printer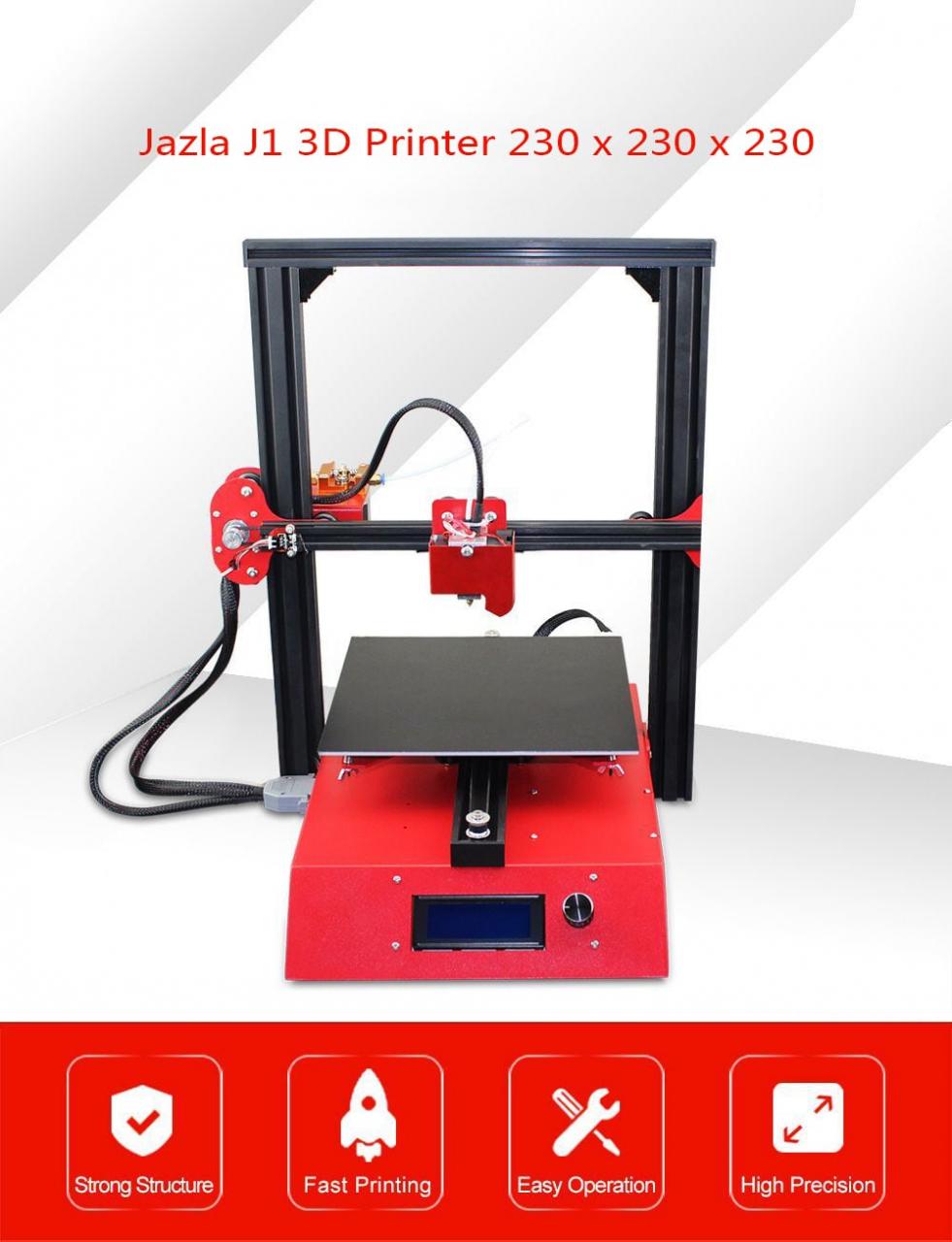 Package shipping reduces freight costs. Simple and fast assembly with stable print quality It takes only 2 minutes to install 6 screws to print for the first time achieve fun and time win-win.
The Jazla J1 is a new type of sticky printing platform sticker, instead of the traditional paper and glue, can solve the problem of printing warping and save printing cost.
The Jazla J1 is an economical DIY 3D printer not only provides reasonable cost for beginners, but also provides good performance for enthusiasts.
More sturdy and stable
Integrating structure with large print size, the full-body uses metal to make the machine run more sturdy and stable, Saving space but printing the world.
Added automatic leveling, and one click to solve the traditional tedious leveling steps. Automatic alarm when the material is exhausted, and realize long time uninterrupted printing.
CNC machining Y-axis installation slot, precise positioning, stable structure, to achieve high precision printing.
Jazla-j1 V-slot Prusa I3 Kit leading the new trend
To construct I3 structure with V profile sheet Metal fuselage, with innovative design, keeping pace with the trend incorporating the classic elements, to create a new
generation of trend-leading economic DIY 3D printer.