Xiaomi JIMMY JV63 Handheld Cordless Stick Vacuum Cleaner
There are many appliances that have already been completely outdated in relation to the constant advance of technology, so it is time to look for new alternatives that adapt to new trends, either by its wireless essence, its better performance or greater ease of use for the user. For example, Xiaomi Jimmy JV63 offers all of this within the vacuum segment.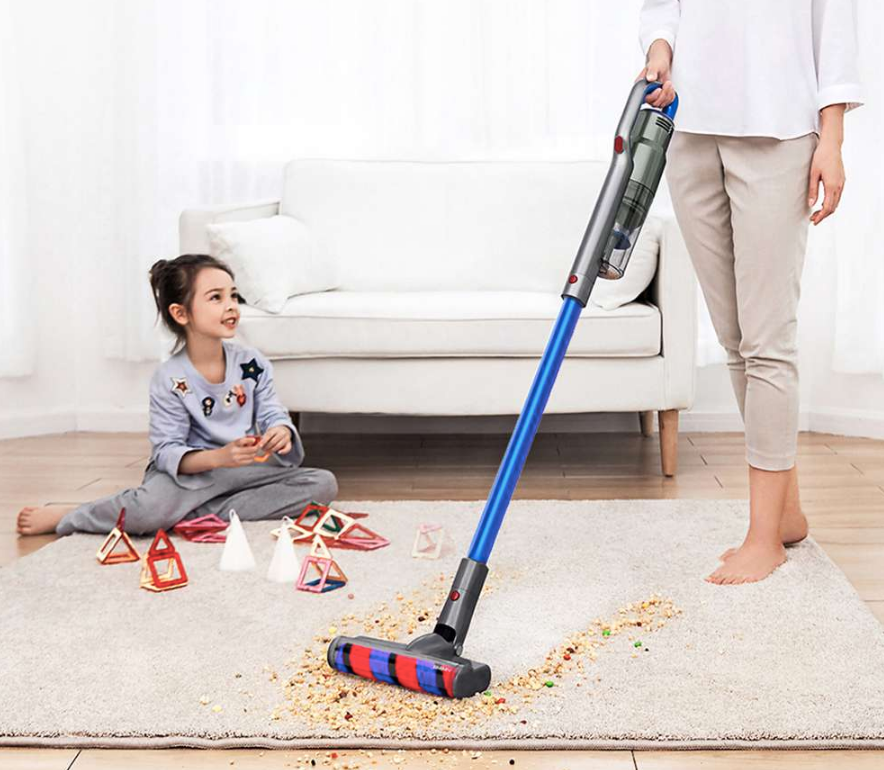 Xiaomi Jimmy JV63 is a 2-in-1 wireless vacuum cleaner, meaning that it can run completely wirelessly in between for greater comfort as well as on floors and in different furniture or small corners of the home thanks to its ability to decouple its upper area from the entire structure.
In the first instance it is necessary to mention the design chosen for this device, and is that it has been thought of maintaining a traditional style but also attractive to the naked eye, so they have opted for bright colors in its metal tube (violet) and a series of details on the rest of components that are combined aesthetically well.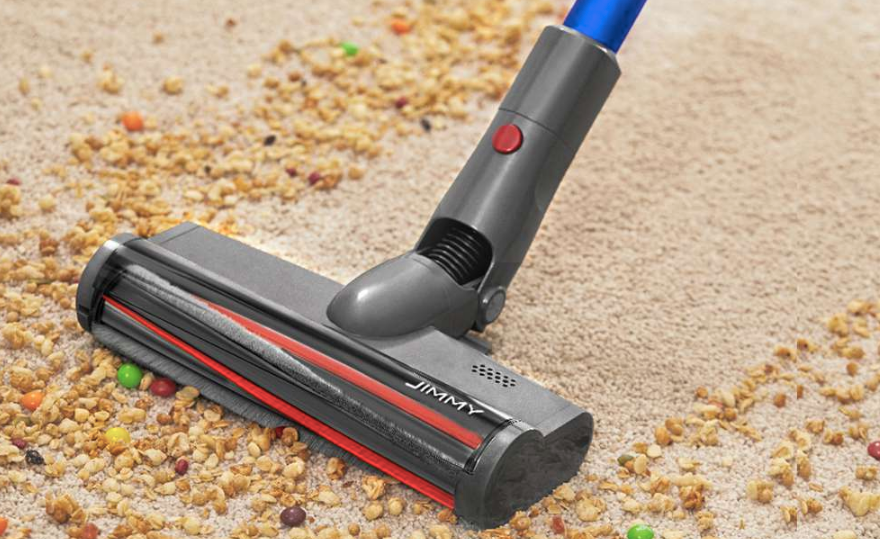 With an official weight of 2.85 kilograms, it is no longer necessary to bother about robust equipment that is difficult to transport throughout the home and its storage when not in use is greatly simplified by not including cables or other large components. It is worth noting that in addition to the aforementioned pipe and main machine, the purchase of this device includes up to five different accessories designed to operate in floor mode or portable mode and adapted to suck dirt on different types of surfaces, as well as the power plug and charging base.
Thanks to the inclusion of the third generation of digital brushless motors with levels of 100000 rpm, more than satisfactory performance can be expected for cleaning every room in the home. The power of the whole machine is 450W, combined with a matching suction system of 130 AW and a motor efficiency of up to 55%.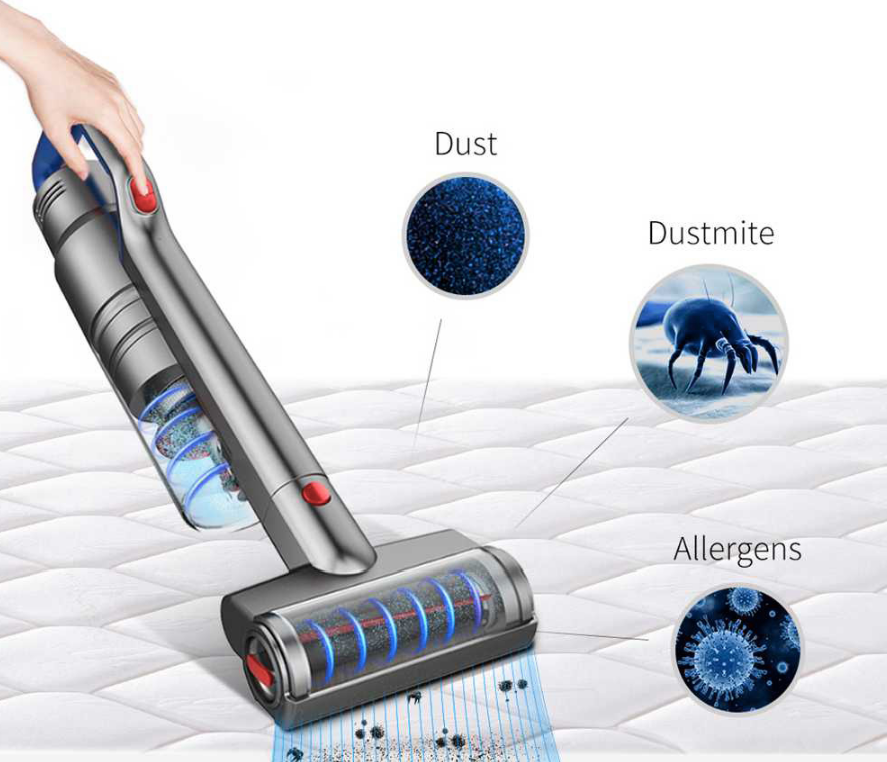 On the other hand, Xiaomi Jimmy JV63 has a digital brushless motor, something that helps effectively get rid of dust mites or dust that accumulates on all kinds of surfaces. Those users who often suffer more than they can count on with this type of allergens and bacteria in the home will quickly notice a cleaner environment.
Finally, the large diameter 55mm brush roller collects all dust and particles, being able to clean dirt and fingerprints from the floor, i.e. polishing at the same time as cleaning. Since its ergonomic design offers a 65° handle angle, any user can get the most out of it right from the start.
As if this were not enough, the vacuum cleaner also has a HEPA filtration system that prevents the contamination of secondary allergens, nothing less than a separation of fine dust and almost imperceptible pet hairs with an efficiency of up to 99%.
Before moving on to questions of autonomy, it is appreciated that the manufacturer has taken into account a brush roller design that prevents the accumulation of coiled hairs that ultimately diminish its performance. Thus, any type of hair ends up properly in the container so that the user does not have to make contact at any time with the dirt sucked.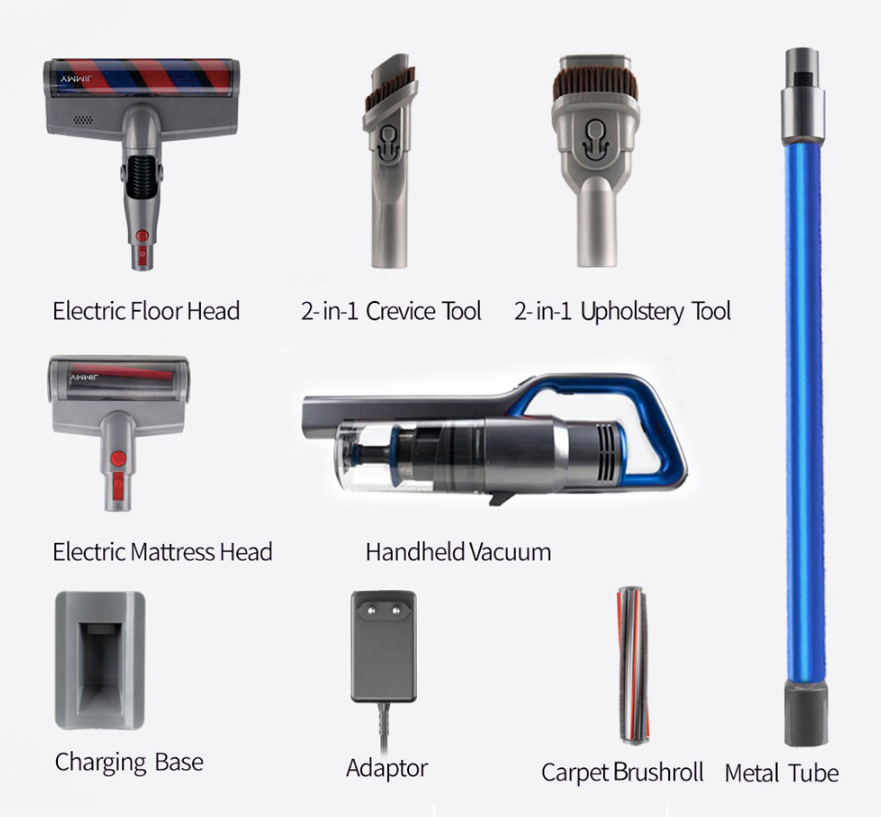 With respect to hygiene, the main machine, located on top of the equipment, is also in charge of accumulating all the dirt that has been lifted from floors and furniture. Then, by pressing a physical button is feasible to open the bottom hatch and that everything stored falls into the waste basket, so there is no need to get dirty hands.
Finally, the integrated 7×2500 mAh Lithium-Ion battery is capable of offering a continuous time of use of up to 60 minutes, more precisely reaching this time in normal mode with a non-electric brush and going down to 45 minutes (normal with an electric brush), 8 minutes (strong mode) and 7 minutes (strong mode with an electric brush) respectively.
It should be noted that the battery can be removed from the machine by a new one, either in case of any malfunction or deterioration over time, or simply to double its autonomy without the need to use its charging base.