JSBP X361 Pro 3GB RAM +32GB ROM Dual HD Camera GPS Positioning 4G Smart Watch
After JSBP X361, its brother X361 Pro arrived, which is the same as the base version, with only 3 GB of RAM and 32GB of storage. What's funny is that the price is the same as the basic version, so it's a bit of a marketing file, but it's just good for us. Anyway, it belongs to the very unpopular camp of watches that combine the Android-based, hour-long watch phones and the traditional smart watches that work much longer with a single charge. You can switch between the two modes so you can solve the problem of the long running time of Android-based watch phones. It also includes two processors, one of which is low power.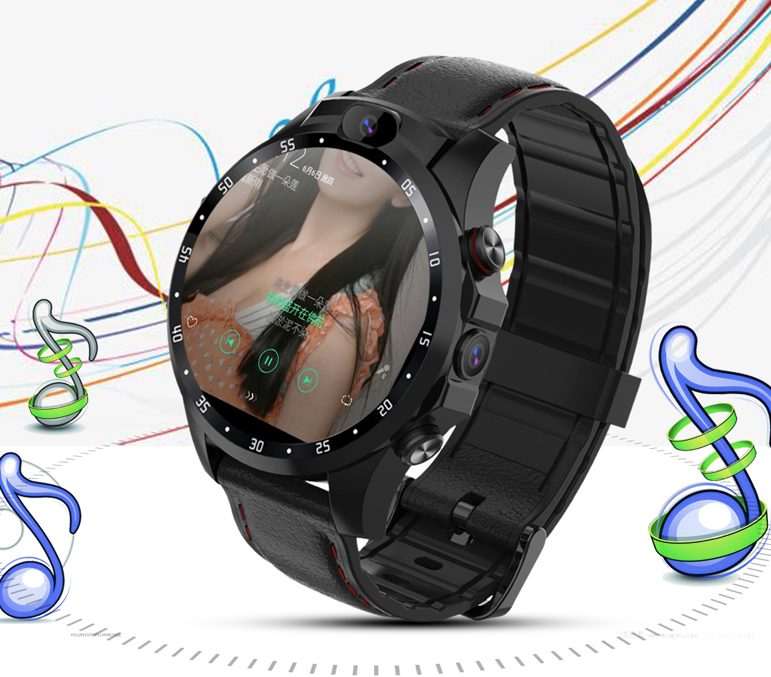 Appearance – It is a more spectacular smart watch with a silicone strap and a chassis made of metal and ceramics. Waterproof, with IP67 protection and two physical buttons. The camera is on the side. Its weight is 85g.
Hardware – The hardware is the really interesting part, because it can be used in two modes, not one but two processors:
Android-based smart watch and phone, so real Android runs on it, applications can be installed, etc. Of course it can also be used for calling, there are 4G and wifi. In this case, everything is available. in smart mode (Lite OS), the usual "smart watch things" are available (counting, heart rate, GPS, sports modes, etc.). In this mode, you can continuously show time.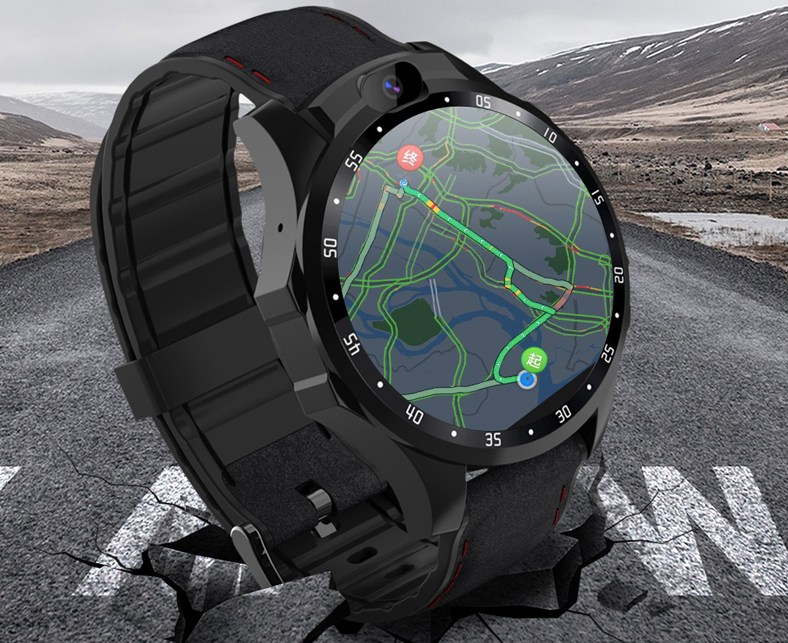 This is the most exciting of the two modes, since the JSBP X361 Pro hides a complete mobile phone and can insert a SIM card, use a 4G network, wifi and camera, and Android 7.0. If Android, obviously, the hardware needs to be served, which in this case means that a cheap smartphone would also have the hardware it received:
MTK6739 Qurd-Core processor
3GB of RAM
32GB Storage (ROM)
In this mode, you can access the usual smart watches: counting, heart rate, GPS, notification of incoming messages, call, sports modes, etc. One week of running time is available.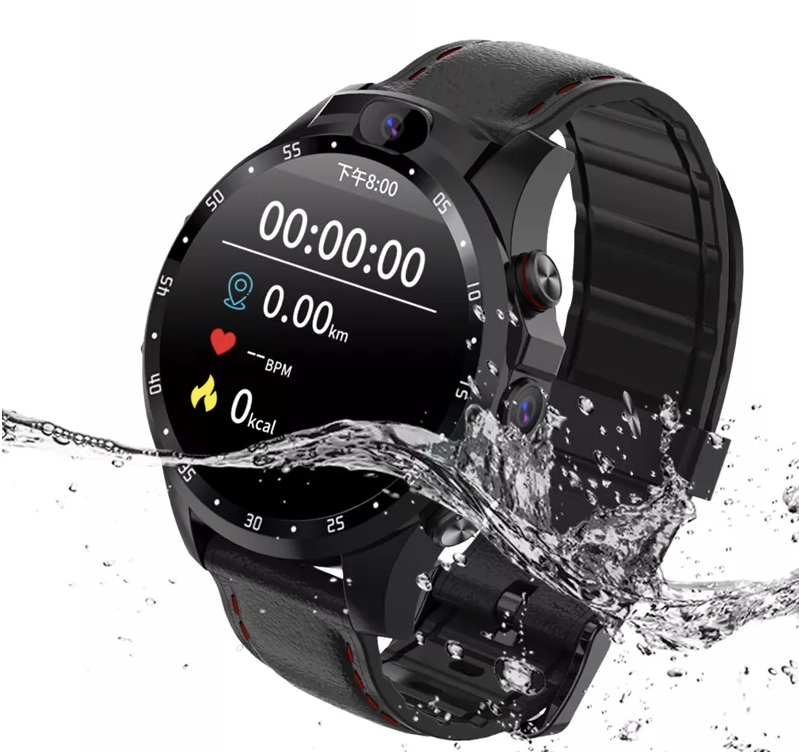 Functions – Since Android is running on it, it can be further rationalized by installing applications, but by default you can: Fitness, Sports, and Health Features, Pulse Measurement, Pedometers, Distance Measurement, Calories Burned, GPS, Sports Modes.
Notification features: Incoming call notification, application notifications and SMS notifications, incoming messages.
Health Features: Motion Reminder
Other: Alarm Clock, Time, Date Display, Event Notifications
Use as a phone – It is a 4G phone that can be used with nano SIM. This way calls can be made directly from the clock and of course there are 4G mobile internet, so there is Skype, Viber, etc. Of course it has built-in Bluetooth so you can use a headset, a wireless headset.
Camera – It seems that the original, not very good cameras are nicely replaced even if they are not outstanding, but they are getting better cameras in smartphones. The JSBP X361 Pro Smart Watch has Double Lens ( 5.0MP Front Camera, Side Camera ), this is a unique feature of this watch and one of the important selling points.
GPS – It has its own built-in GPS (GPS / GLONASS), so the distance measurement and navigation is solved by itself.
Music playback – Obviously you have your own speaker so you can play music on your own or with a headset.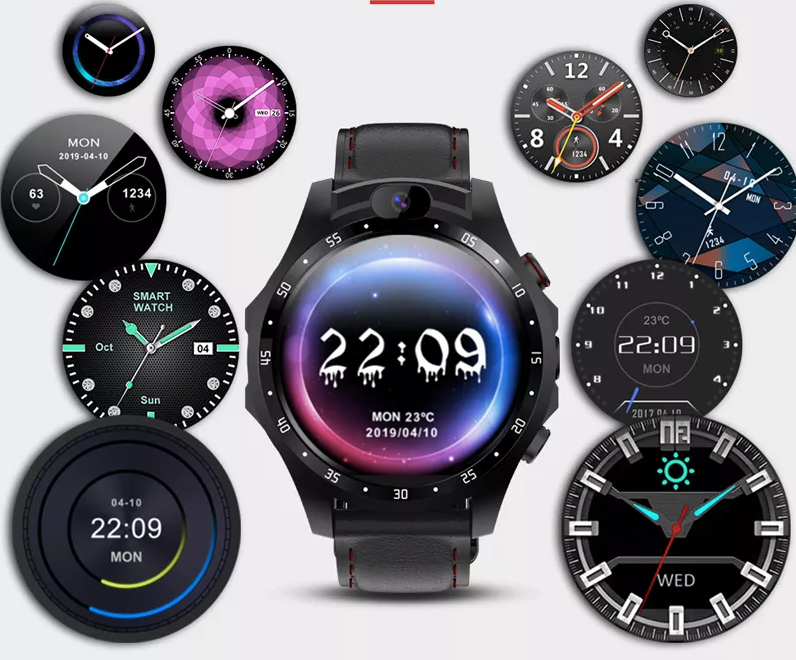 Display – The display is very good, just the ideal 1.6 inch size, roughly large, with 360 * 360 pixels resolution and of course touchscreen. So nice big and of course round, not just a round clock placed in a square display. Yeah and of course AMOLED. The clock base can of course be changed.
Battery – Roughly high capacity battery at a clever scale: 800mAh. According to the manufacturer, this X361 Pro smart watch is powered by phone for up to 2-3 days and in smart watch mode for 7 days. In other words, in Android mode, it is not as bad as its normal operating time compared to the usual 1-1.5 days, and combined with the two modes.