Khadas VIM2 Max TV Box 2 x 2 MIMO WiFi Gigabit LAN with WOL
The Khadas VIM2 Max platform is a complete lightweight mini PC based on an Amlogic 5912 octocore 1.5 GHz processor with 3 GB of DDR4 RAM and 64 GB of storage (Pro and Basic versions are available with lighter memory configurations).
The dimensions of a credit card and accompanied by rich documentation, it is the perfect hardware for hackers and enthusiasts, like Raspberry Pi products, for multiple applications, one of the main remaining the creation of a compact TV box to access a multitude of contents on your TV.
The hardware supports different OS, from Kodi under Android to Ubuntu, with the possibility to adapt the operation according to the needs thanks to the documentation provided and the help of an active community.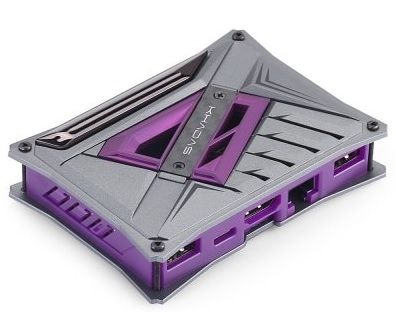 The version proposed here has Wi-Fi connectivity 2×2 MIMO (up to 802.11ac) and Bluetooth 4.2 and supports 4K HDR10 decoding. It has WOL (Wake on Lan) remote wake function and an infrared port.
Connectivity is provided by a USB-C port (USB 2.0), USB hosts, an HDMI connector and a gigabit Ethernet port. The  Khadas VIM2 Max with Purple Flower dressing is offered at Gearbest at a special price of 121€ with the GBVIM discount  code and free shipping.