Kingwear KC10 is a standalone 4G smartwatch with dual camera and unlock by face recognition
The "KingWear KC10" 4G Smartwatch is fresh on the market and causes a stir with its features. It offers a classic design with a round 1.39-inch display with a resolution of 454 x 454 pixels. The watch is made of ceramic and has a silicone strap. It works with devices from iOS 9 or Android 5.1 upwards.
To the right of the display of the KC10 Smartwatch is the first of two cameras. It records with 2 megapixels and is directed towards the viewer. The special thing: You use this camera to unlock the device with your face – a novelty on the Smartwatch market. Although KingWear uses the brand name Face ID, Apple has nothing to do with the Smartwatch.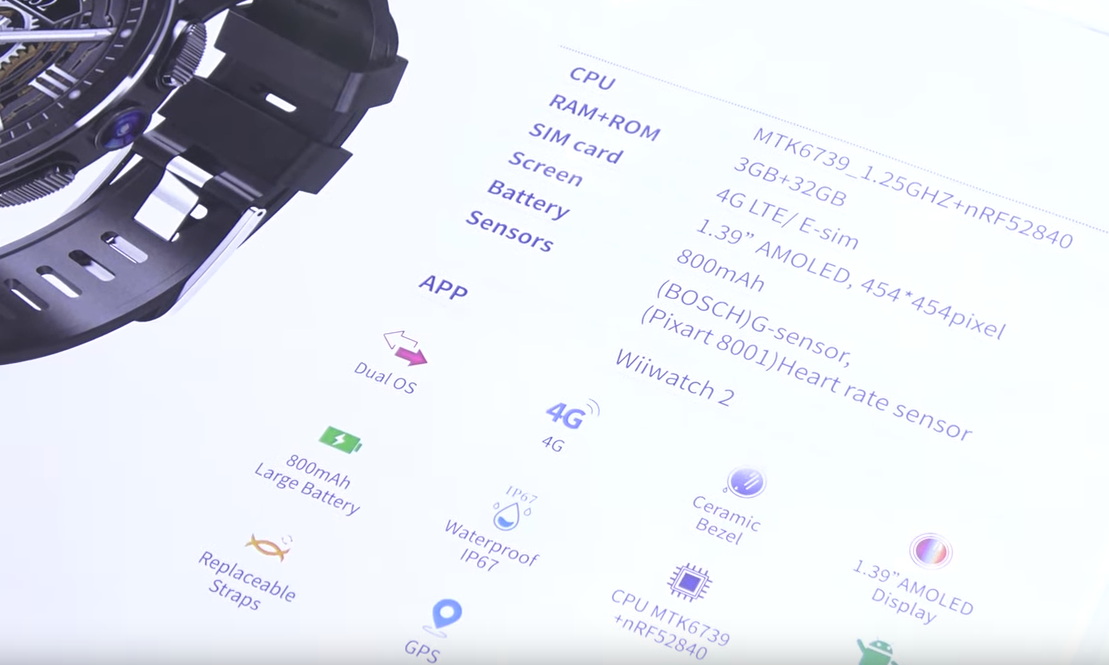 The second camera offers 8 megapixels and practically films or snaps what your arm is aiming at. In addition, the KingWear KC10 4G offers a polymer battery with a gigantic 800 mAh, which should give you a battery life of 2 to 3 days of active use. In comparison: Other current Smartwatch models come with capacities of about one third.
A four-core processor from Mediatek (MT6739), 3 GB RAM and 32 GB ROM provide sufficient performance. The dusty Android 7.1.1 is used as the operating system, for which there is full access to the Play Store or compatible apps available there and German as the (selectable) system language. Nine sport modes are also available for fitness applications.
The KingWear KC10 has a nano-SIM slot, and all LTE bands important in Germany are supported by the radio module. GPS, Bluetooth 4.0, and IP67 certification complete the picture.