KOOWHEEL T3 Three-wheel Electric Scooter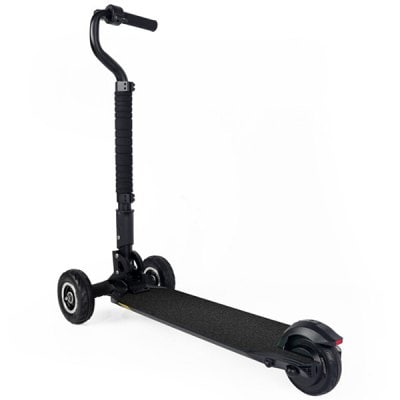 The KOOWHEEL T3 250W electric scooter is a new 2018 model, pleasing with a stylish design and excellent functionality. This is a very easy and fast transport, the primary task of which is to increase the level of personal mobility in the urban environment. It can be used by teenagers and adults regardless of gender and with any experience. Driving a scooter does not require certain skills, it has a built-in electronic control system that automatically turns on when the speed reaches 3 km/h. Regenerative braking system charges the battery during braking.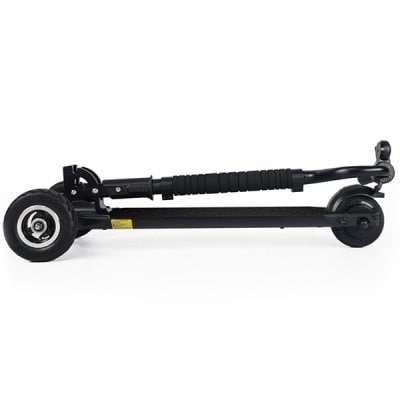 The KOOWHEEL T3 has a solid aluminum frame with a lifting capacity of up to 100 kg. The design of the model is folding, it folds not only the steering wheel, but also the handles. The folded scooter is conveniently transported (for example, in the trunk of a car) and stored, as it takes up little space. And carry in the hands – it weighs 10 kg. The steering rack is adjustable – it can be adjusted according to the height of the user. Eight-inch shock-resistant tires are made of special wear-resistant and soft rubber, which, in turn, together with the front shock absorber, helps to reduce vibrations when driving over uneven.
Technical characteristics of the electric scooter:
250W electric motor built into the front wheel.
Battery Li-ion 37 V, 4.0 Ah.
The maximum speed of 25 km/h.
Avoidable slope of 15-17°.
Mileage on one charge up to 12 km.
Full recharging takes 2.5 hours.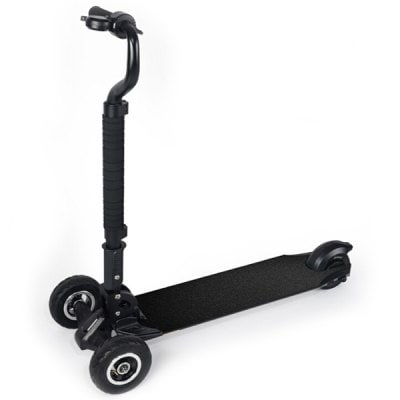 The electric scooter is equipped with an LED display, which displays the current speed and charge level. As for trips in the dark, it is not only safe, but also beautiful: the device has a bright LED back light on all sides. Go unnoticed will not succeed! The advantages include a folding foot board for convenient parking of vehicles in working condition, non-slip and very comfortable grips, wings that cover the wheels and save from splashes. The latter is relevant, since the KOOWHEEL T3 is protected from moisture and dirt, and you can ride in any weather.