KUGOO G-Max Electric Scooter With 10 Inch Pneumatic Tire and 500W Brushless Motor
Europeans and Americans really like Kugoo electric scooters. The Kugoo G-Max is their latest product, with a 500 W motor, a speed of 30 km/h and a range of 32 km at a time when it is fully charged.
The KUGOO G-Max is equipped with 10-inch pneumatic tires, so it's easy to get through some of the potholes and small Obstacles. It is equipped with a powerful 500W motor that is powerful enough to climb 15° slopes.

Wide deck with anti-slip coating provides excellent adhesion of the rider's legs. At the bottom of the deck there is a comfortable parking footrest, which allows you to put the Kugoo G-Max electric rope in any convenient place. A big advantage of the electric slide is the new folding mechanism – it is convenient and eliminates backlash, which may appear over time on older versions of folding mechanisms. There is an information display on the steering wheel, which shows the speed, battery charge level, mileage, as well as the level of pushing the gas trigger.
For nighttime driving, the electric Scooter has a bright headlight at the front and a parking lamp at the rear. Reflectors are installed on the sides of the electric slide. The rear disc brake is responsible for speed control. The Kugoo G-Max weighs 20 kg and can carry up to 100 kg.

A great element of the scooter's appearance is also the built-in display directly in the construction, which has a premium effect and proves the quality construction of the scooter. It displays speed, distance or driving mode.
There is also a smart function in the form of a connection with a mobile application. Then you can remotely control the scooter, view ride, battery or make several settings.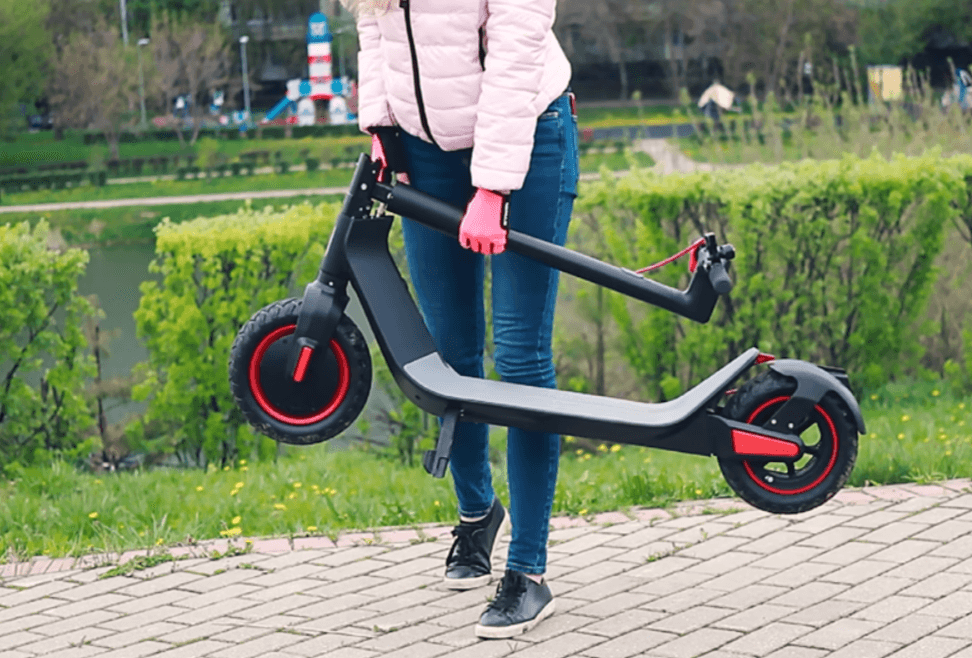 The battery, which is located in a more robust substructure, has a capacity of 10.4 Ah, which is already a number of a slight standard. This is a range of 32 km. However, the big advantage is the very fast charging, which is still missing in the segment of electric scooters. It can be fully charged in just 6 to 7 hours, making the manufacturer one of its main highlights.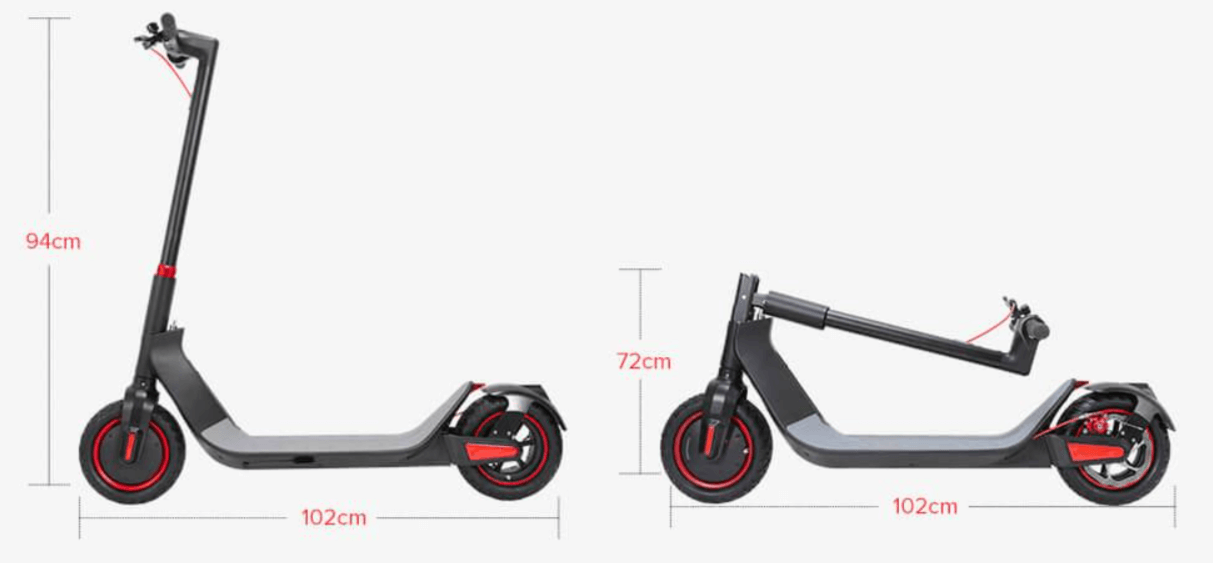 Disc brakes are a matter of course. This also seconds the electronic brake to keep the deceleration as balanced as possible. If you decide to buy this scooter, the Kugoo G-Max itself, the charger, the gas extension, the tools and the manual will be waiting for you in the package.