LHMZNIY S4 15.6-inch FHD IPS Screen Laptop CPU I3-5005U
The other day 14.1 inches mobile notebook A9 and A9 Pro introductory article was posted, from the product of LHMZNIY "manufacturers do not know whether I should read Nantes", this time will introduce 15.6-inch standard notebook "S4". The product information of this manufacturer is based on the Chinese mail order site "Gearbest", but honestly there are many products with similar packaging and it is a bit confusing. Regarding the S4 to be introduced this time, I thought that the bargain feeling was high among those products, so I would like to make an article first.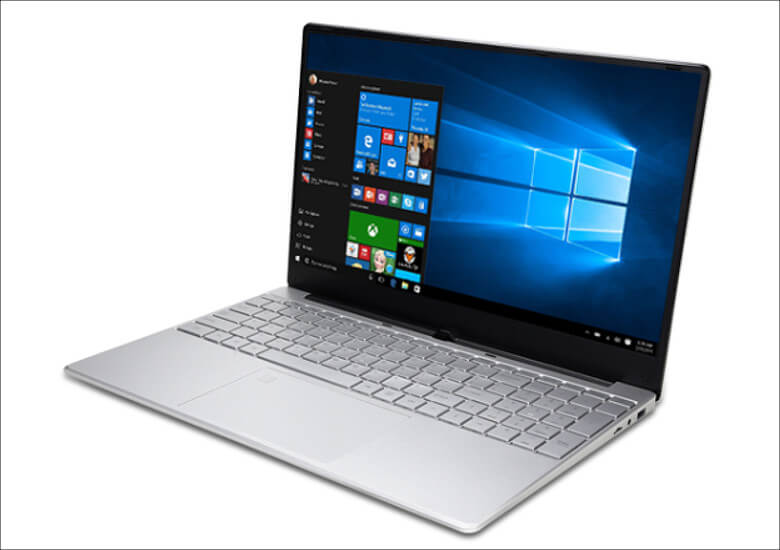 OS is Windows 10 Pro like A9. Why cost-conscious products? That's right, so I'm a little worried that the license is okay, but I wonder if the license is strange just looking at this, and if Gearbest, I will respond firmly in case of emergency I think it will.
The CPU is an old generation, but it has Core i3. There is nothing to compare with the current 10th generation Core i3, but it can still be said to be much higher performance than Celeron. The RAM is sufficient with 8GB, and the storage can also select 128GB / 256GB / 512GB / 1TB SSD (you can choose the storage capacity when ordering). In addition, the display was 15.6 inches, FHD resolution was listed as TN in Gearbest, but the PR image provided by the manufacturer clearly emphasized IPS, so you can think of it as IPS liquid crystal.
CPU, RAM, storage, and display, I think that it has enough performance for everyday use and business use. If you look at the above, there is no drill, and in this case the price is as low as Celeron machine, so there is a sense of satisfaction.
I/O ports have one more USB Type-C port than 14.1 inch A9. Although it cannot be said that it is more fulfilling than other products as a 15.6-inch notebook, I think it has a necessary and sufficient configuration.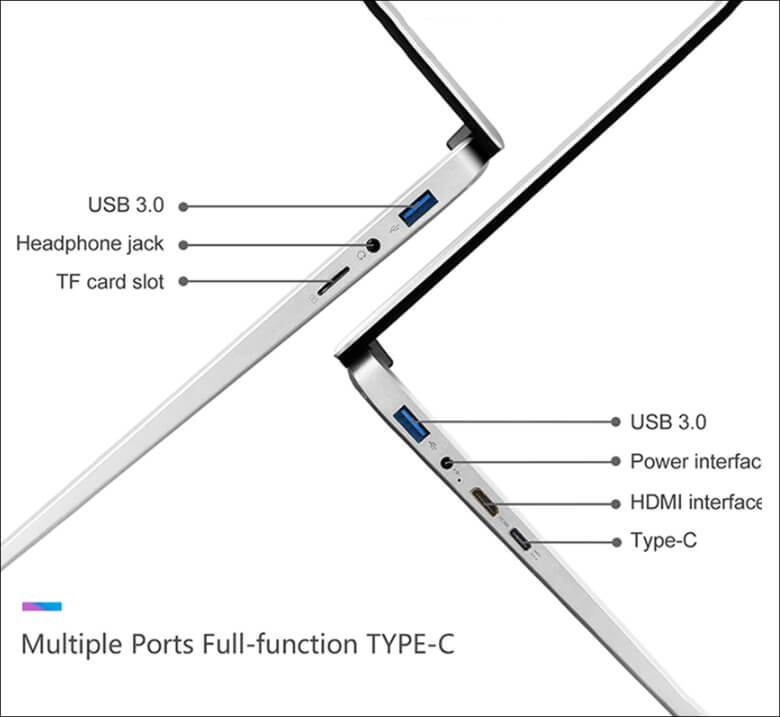 The size is pretty good. Although it is a low-priced product, it is as compact as the latest high-end 15.6 inch notebook. It weighs less than 2 kg and fits in 1.8 kg.
However, the webcam that should be on the upper bezel is on the keyboard like the 14.1 inch A9 introduced earlier. In other words, "It's a camera that must care for nose hair." Also, although the image is small and difficult to understand, it seems that the privacy shutter that was equipped on the A9 is not attached.
It is a top plate. This image is plain, but there are some other product images that have a maker logo, so I'm not sure which one is actually. The case material is "aluminum / magnesium alloy". It seems to be a rather elaborate material for the price …
It is a keyboard. It is equipped with a numeric keypad because it is 15.6-inch size. The left and right margins (margins) are quite narrow, so the key size and key pitch seems to be sufficient. In addition, the backlight is well equipped. You can also see the fingerprint sensor in the upper left of the touchpad.
The layout of the side and input / output ports. Regarding the HDMI port, I decided "probably the mini standard", but it may actually be the full standard. I'm sorry if I made a mistake. However, I think it would be better for mental health to say that if you thought it was a mini standard, it was a full standard.