Likebook Mimas T103D 10.3 inch Octa Core E-Book Reader
This year turns out to be a particularly profitable year for eBook Reader fans. The Chinese white label eReader manufacturer Boyue has today introduced a new device whose technical details are extremely interesting.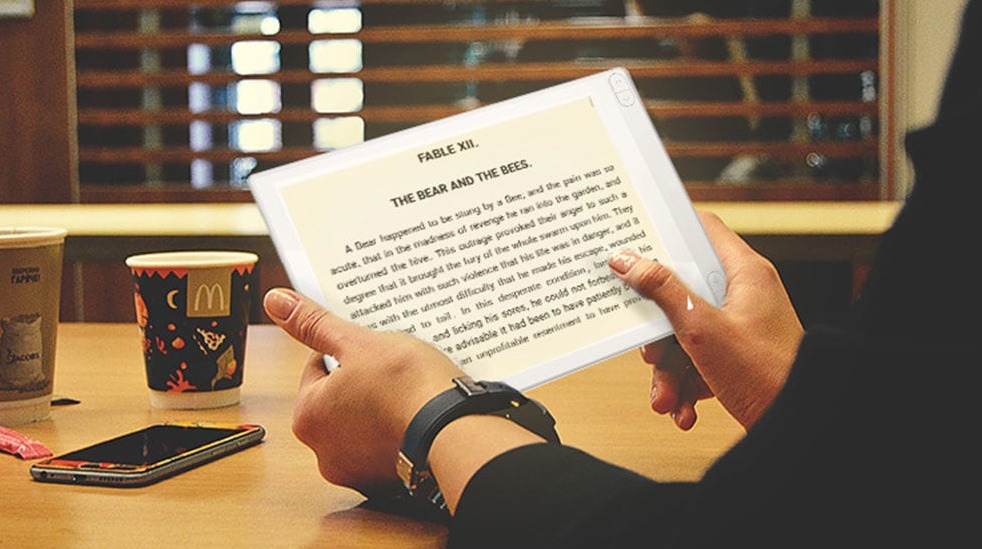 The Boyue Likebook Mimas (internal designation: Likebook 103D) should actually no longer be called a classic reader, but is much more in the tablet segment. The device has a 10.3 inch display with E-Ink Carta Mobius technology. This is the same flexible display technology that is already used in the Kobo Forma and the Sony Digital Paper series (DPT-CP1, DPT-RP1).
The plastic screen support material is not only lighter than the usual glass base, but also less susceptible to damage. With such a large display diagonal, these are two very welcome features. Boyue, however, is still undercover in some specifications, so that there is no weight indication. The apparently almost identical predecessor has a weight of 386 grams with dimensions of 262 x 192 x 7.8 mm.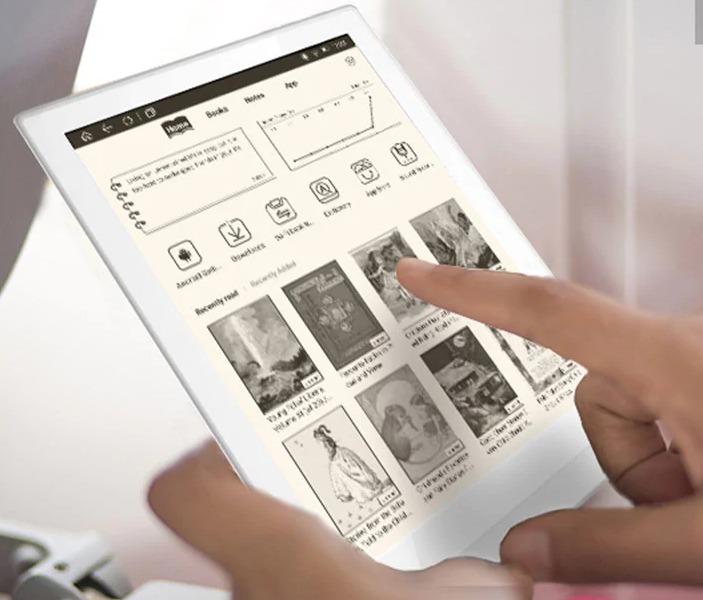 Thanks to a leak in a Chinese forum and some Twitter and Aliexpress information, most of the most important technical features are already known. The display resolution is 1872×1404 pixels, resulting in a pixel density of 227 ppi. The Boyue Likebook Mimas is operated via a touchscreen including Wacom pen support. The device can be operated with the finger as well as with a Wacom pen which allows 4096 different pressure sensitivity levels for input.
The other specifications do not disappoint either: The screen is illuminated – optionally with cold-white or warm-white LEDs. These can not be mixed as usual, but only switched between each other and the brightness can be regulated.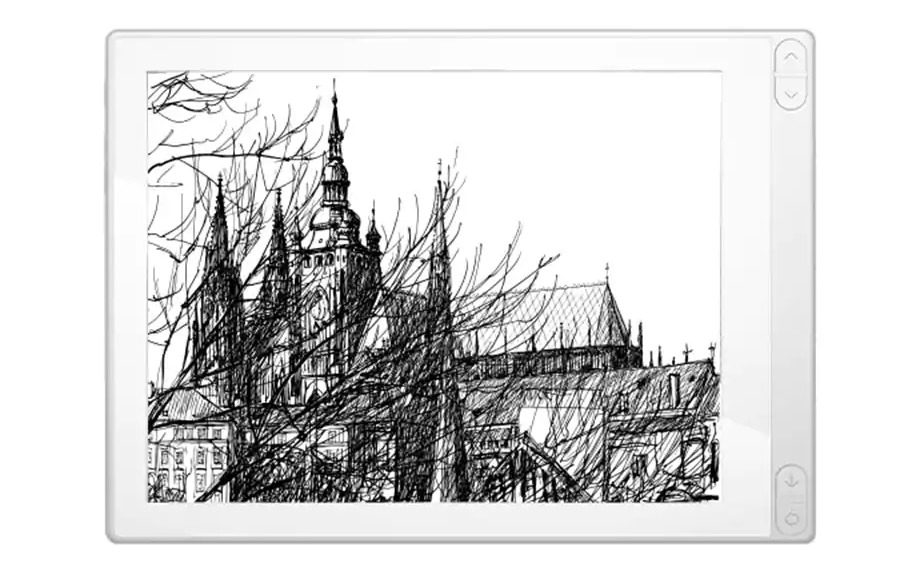 Android 6.0 runs under the hood of the Boyue Likebook Mimas T103D, so that even many current apps should run without problems. The system is open for app installations. There should be no performance problems thanks to the 1.5 GHz Octa-core CPU. This is supported by 2 GB RAM.
The internal memory is 16 GB and can be extended by up to 128 GB per memory card (probably MicroSD). Audio support is available in the form of the 3.5 mm jack connector and allegedly via two built-in loudspeakers, including a microphone. The battery is generously dimensioned at 4,700 mAh, USB-C, WiFi and Bluetooth round off the extensive equipment.
Also worth mentioning are the four hardware buttons under the display, which are always a welcome feature, especially with an Android E-Ink device. The pen is stowed in a loop on the side.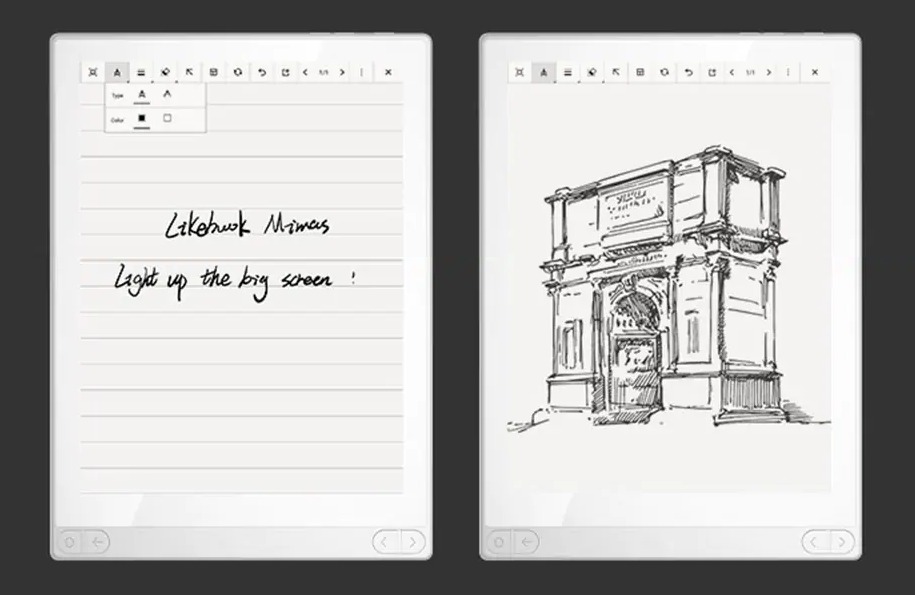 It is not known when the Boyue Likebook Mimas T103D will be released. Allegedly the launch will be delayed a little bit. On Twitter they are still very silent and refer to Aliexpress for international interested people. Other Boyue devices are already available there.
The sales page of the predecessor was provided with the hint that the updated version could already be ordered for $560 – on 11.11.2018 it should be available for only 332 Euro. Since the designation and the technical data were not updated likewise, one should consider a possible pre-order twice.
Regardless of this, the Boyue Likebook Mimas looks like a highly interesting tablet that has hardly any competition with regard to its features. It will be interesting to see how it works in practice.