LN N3 DLP 3D Home Entertainment Mini Projector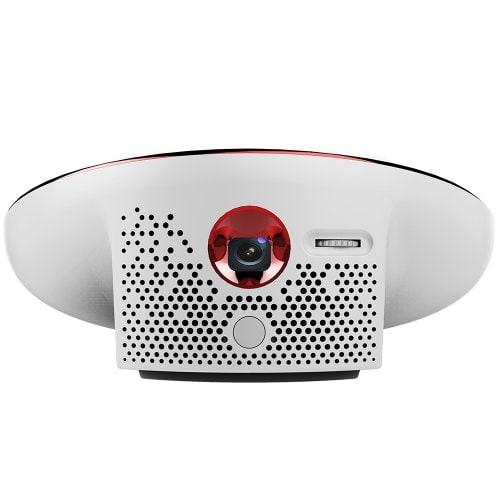 The LN N3 DLP 3D Home Entertainment Mini Projector refers to the top solutions LED projectors from China and is made in the format "All in One", and its shape is a bit like UFO. One of the few projectors with 854 x 480 resolution. Makes a worthy competition DLP LED projectors of famous brands in the market.
The presence of an optical zoom, as well as the keystone correction options, both vertically and horizontally, facilitates its installation in various conditions. The brightness of the LN N3 Mini Projector will be enough for comfortable viewing in illuminated rooms with a diagonal of 0.8m to 4.2m with a slight local illumination or full dimming. Also, the brightness of the projector will be sufficient for use in the office and a small audience.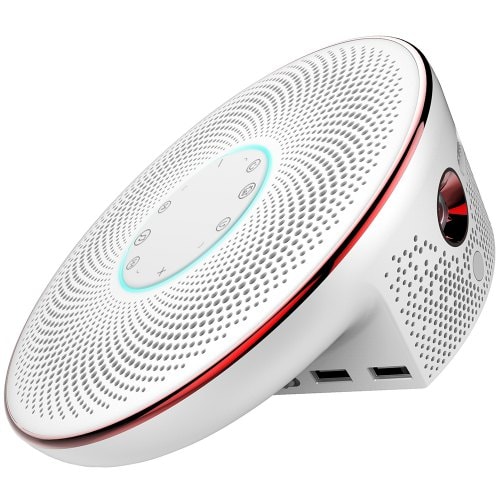 Manages the projector operating system Android 6.0 with a proprietary interface from L&N Company, which allows decently expand the use of the device. The projector is compact enough to move it (but it is recommended to purchase a special branded bag for this purpose). To install the projector on tripods and hangers, a special threaded tray is needed (a separate option).
L&N N3 increases the brightness to 2000 ANSI lumens, solving the problem of fuzzy image. You can get full details clearly even in the daytime.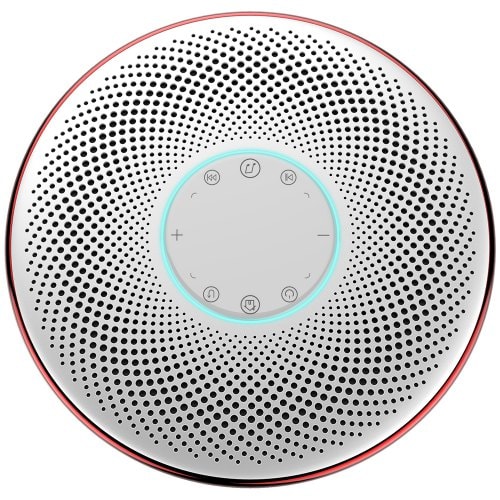 Mstar chip boasts powerful color restoration performance on the system running and image p increasing the color saturation by 15% and brightness by 20%. The color is rich and gorgeous, and the shocking visual effect cannot be achieved by the liquid TV.
The light emitted by LED screens, especially the harmful microwave blue light is absorbed by a wall and is close to natural light. The picture is soft and clear, reducing eyeball stimulation.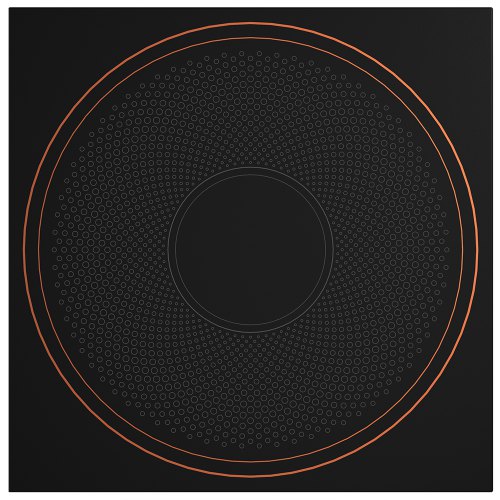 The styling creativity from UFO combined with HIFI sound elements not only guarantees the audio-level sound experience, but it is also a fashion and science fiction works of art, to show the owners artistic taste! Designed with 16000 mAh battery, it supports video display for 4 hours continuously, You can watch two movies at one time. Have a good day.
L&N supports wireless display mirroring for mobile phone, tablet and laptop. You can gaming, watching movies, dealing with works on a larger screen.