LUXNPRO CM2 Smart LED Smart Home Projector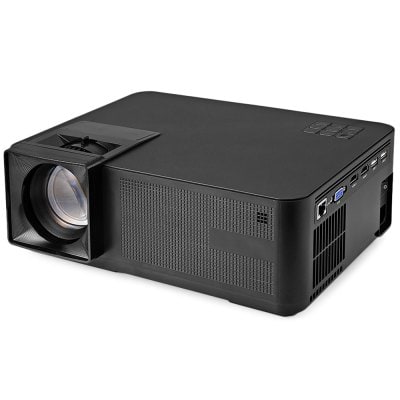 The LUXNPRO CM2 projector is ideal for home use in a dark or completely dark room. Mostly suitable for watching videos, you can also use it to play pictures from the game console.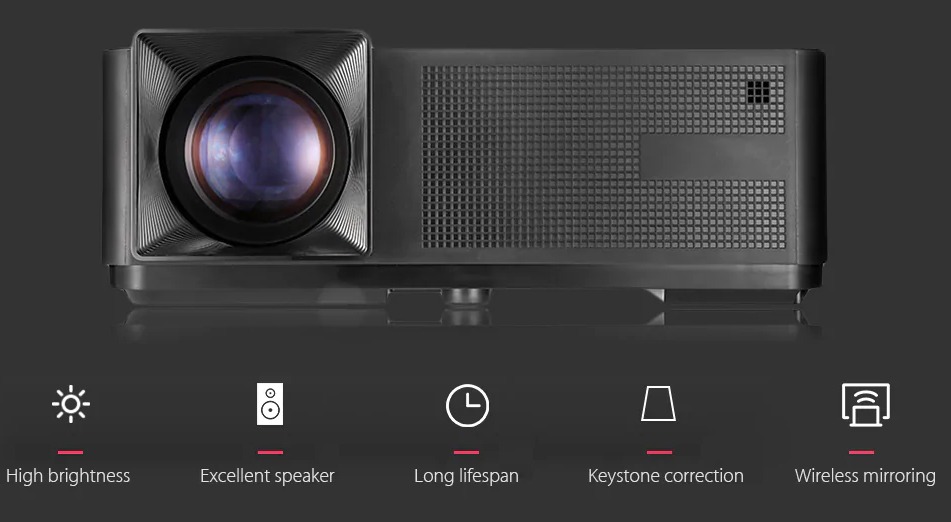 Made in a stylish small case, the back and side panels of which contain all the necessary connectors: AV port and HDMI version 2.0, slot for SD memory card, audio output for headphones and two USB ports located on the side of the device. On the back there is a standard VGA connector (Dsub), an infrared receiver and contacts for the power cord. On the top cover there is a basic set of control buttons, including a power button, a source selection button and buttons for navigating the menu. LUXNPRO CM2 has a place for mounting the tripod and leg for lifting on a horizontal surface.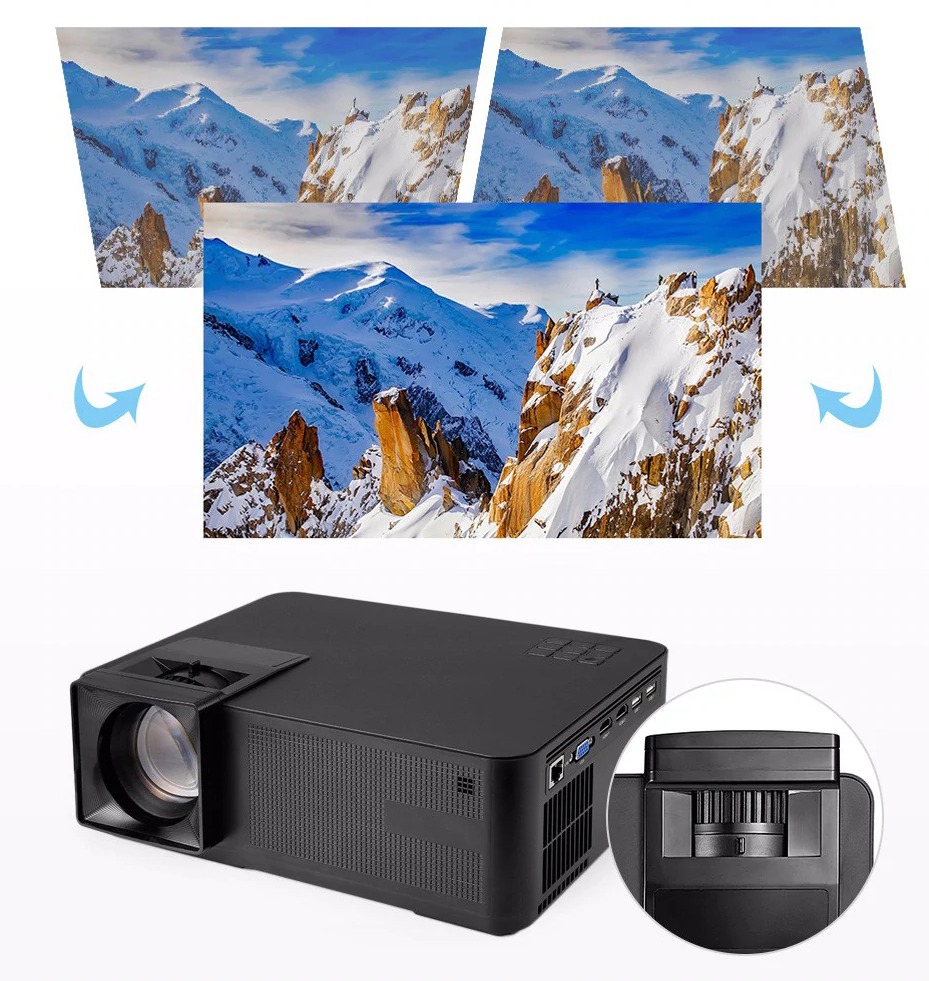 The contrast is about 1000: 1; Native Resolution is 1280 x 768P, and therefore the colors will be rich and bright. A pleasant feature of the LED module is its durability – about 20,000 hours without loss of brightness and saturation of the image, and excellent energy-saving properties compared to conventional lamps or LED projectors of the previous generation.
The LUXNPRO CM2 projector is easy to manage and has a number of settings that allow you to quickly adapt the device to any room. Just install the module against the selected screen, adjust the focus by turning the wheel, select the operation mode in the menu and you can connect any video source.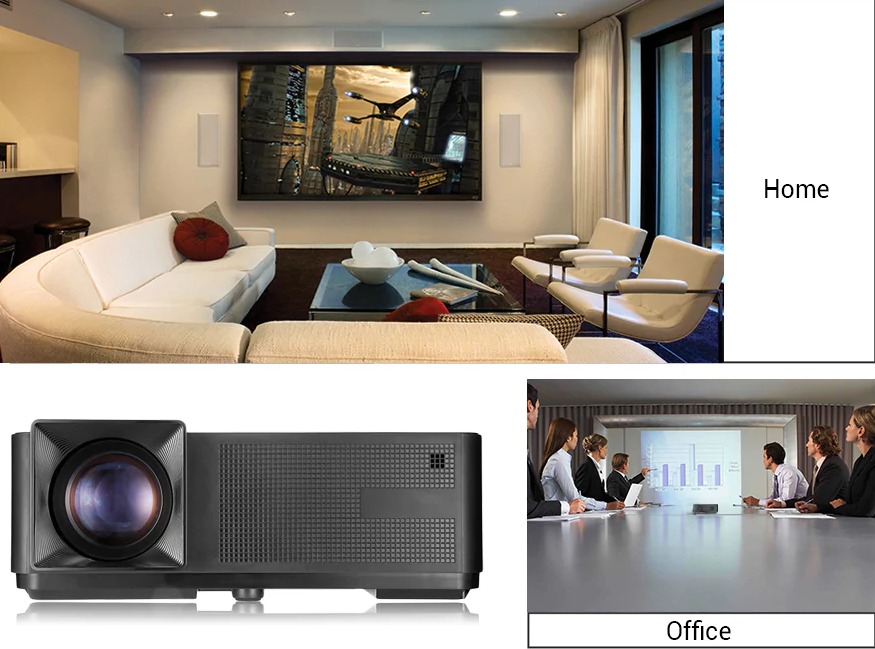 Manual adjustment of the trapezoid and sharpness, high contrast images and built-in players – the LUXNPRO CM2 has everything you need for comfortable viewing.
If you are interested, you can also get to know their Q series projectors. There are two products, namely: LUXNPRO Q2 and Q3. Both are price ranges of around $100, which is very cost-effective.