MECOOL KM9 Pro Voice Control TV Box with Google Certificated and Runs Android 9.0
With the love of MECOOL KM9, the company quickly launched its brother version. The new model Android TV BOX MECOOL KM9 Pro has a Amlogic S905X2 Quad-core processor, 4 GB of RAM DDR4 and 32 GB of main memory. Transition to the new standard DDR4 and pre-installed OS Android 9.0 allows you to process more efficiently the volume flows of information, it has a positive effect on the speed of work in all applications.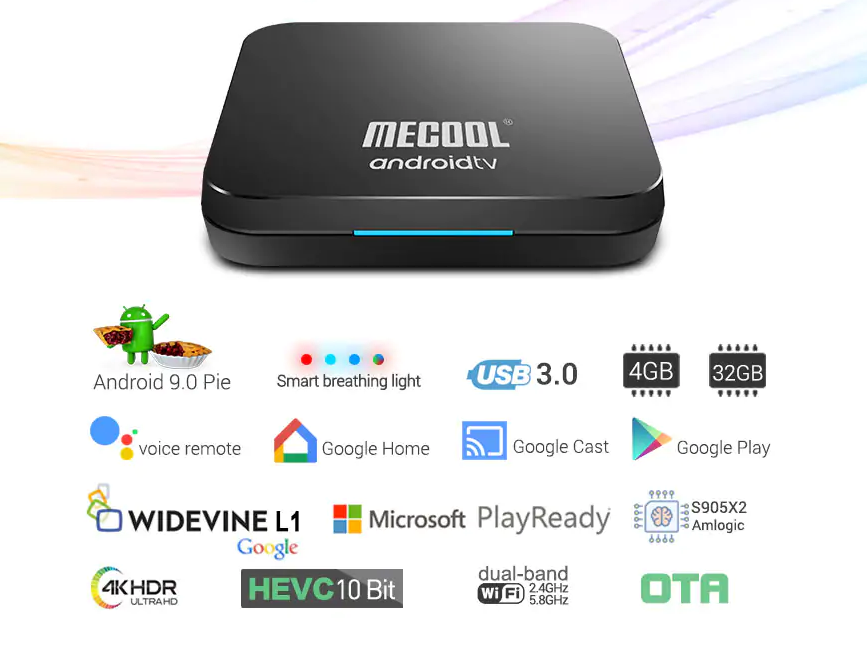 The manufacturer has taken care of the presence of popular wireless interfaces (Dual-band WiFi transmitter and Bluetooth 4.2). The remote control already has a voice control function, and if necessary, it is easy to connect an aero-mouse or keyboard via Bluetooth. The remote control has a minimum number of rubber buttons that are sufficient to control all the functions of the Android Box.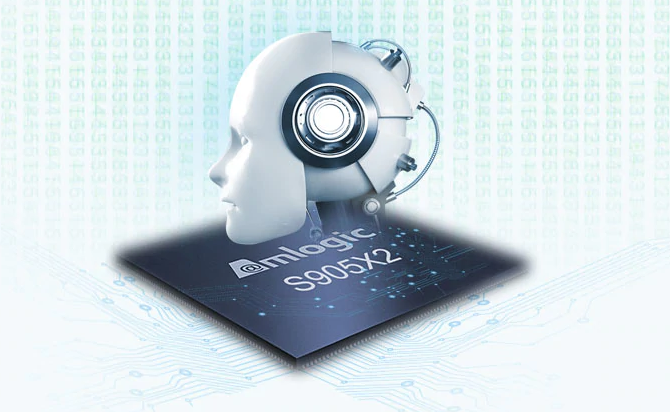 Another of the MECOOL KM9 Pro's great strengths is its ability to decode 4K (H.265) content smoothly and at an optimal rate of 60 fps, while its compatibility with Dolby Digital 5.1 audio technology translates into a true home cinema experience.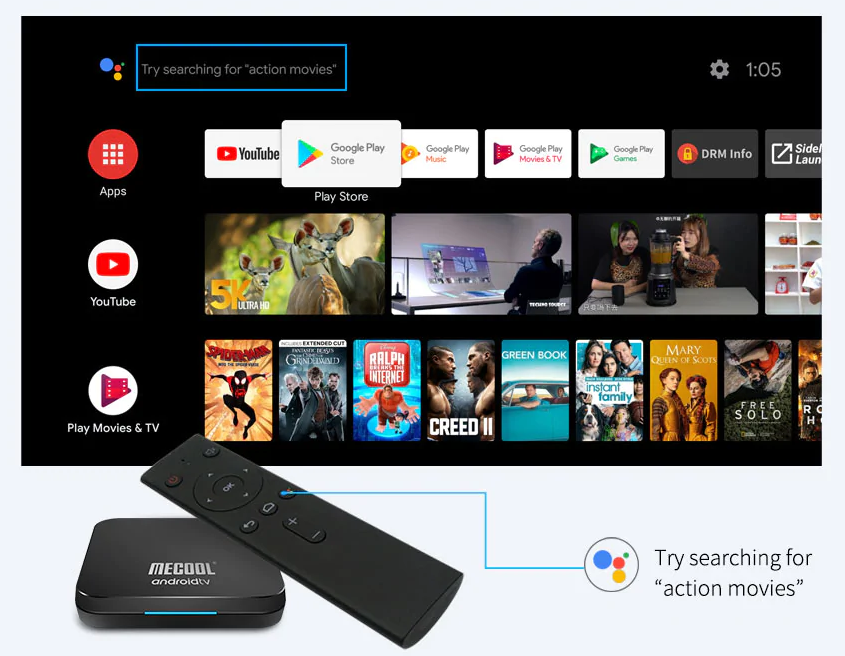 On the other hand, thanks to the digital microphone incorporated in the remote control, you will be able to carry out fast searches on the Internet by pressing the corresponding button and with the help of the Google Assistant, also integrated as standard.
A large amount of main memory allows you to install all your favorite applications, and to extend it, connect a TF memory card up to 32 GB. The external hard disk drive will quickly synchronize with the MECOOL KM9 Pro TV box via the new USB 3.0 interface.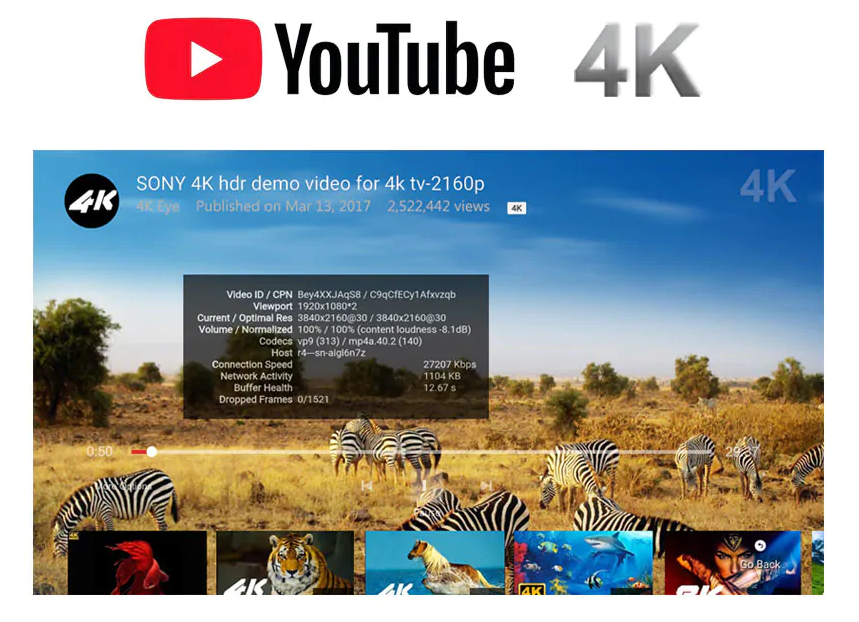 The TV box takes up little space, and the stylish blue LED on the front of the box shows the mode of operation. HDMI connector version 2.1 transmits multi-channel audio with video signal, but the manufacturer MECOOL has taken care of the owners of outdated TVs with RCA connectors, they can be connected via AV output.
The MECOOL KM9 Pro TV box is easy to transport, has a modern operating system and sufficient memory for fast operation. It is suitable for constant use at home and will work with small TV sets even in the country house.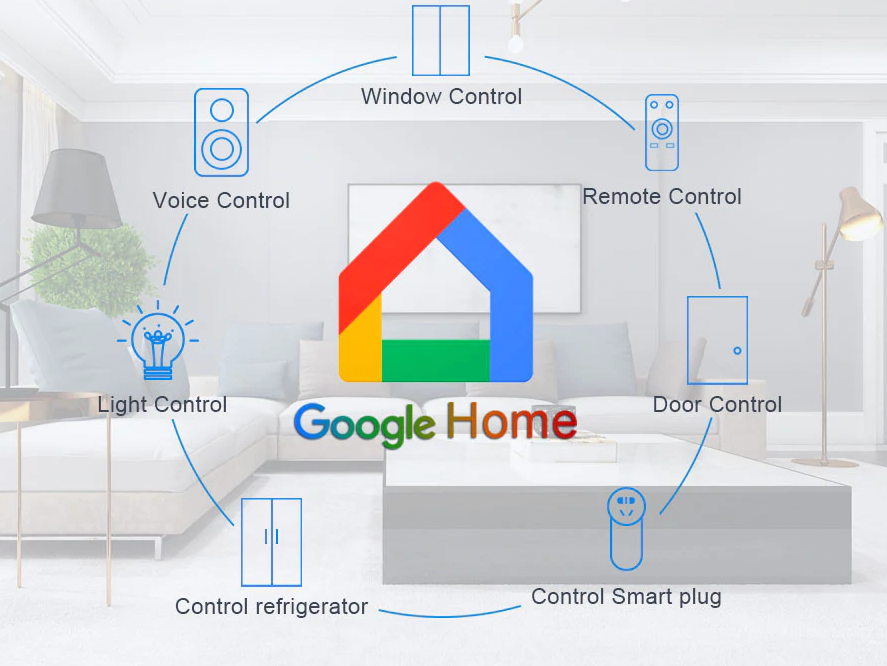 The connectivity of the MECOOL KM9 Pro consists of a USB 2.0 and USB 3.0 type input, designed to connect external hard drives, keyboards, mice, gamepads and other peripherals, as well as HDMI 2.0 and AV video outputs for TVs and external monitors.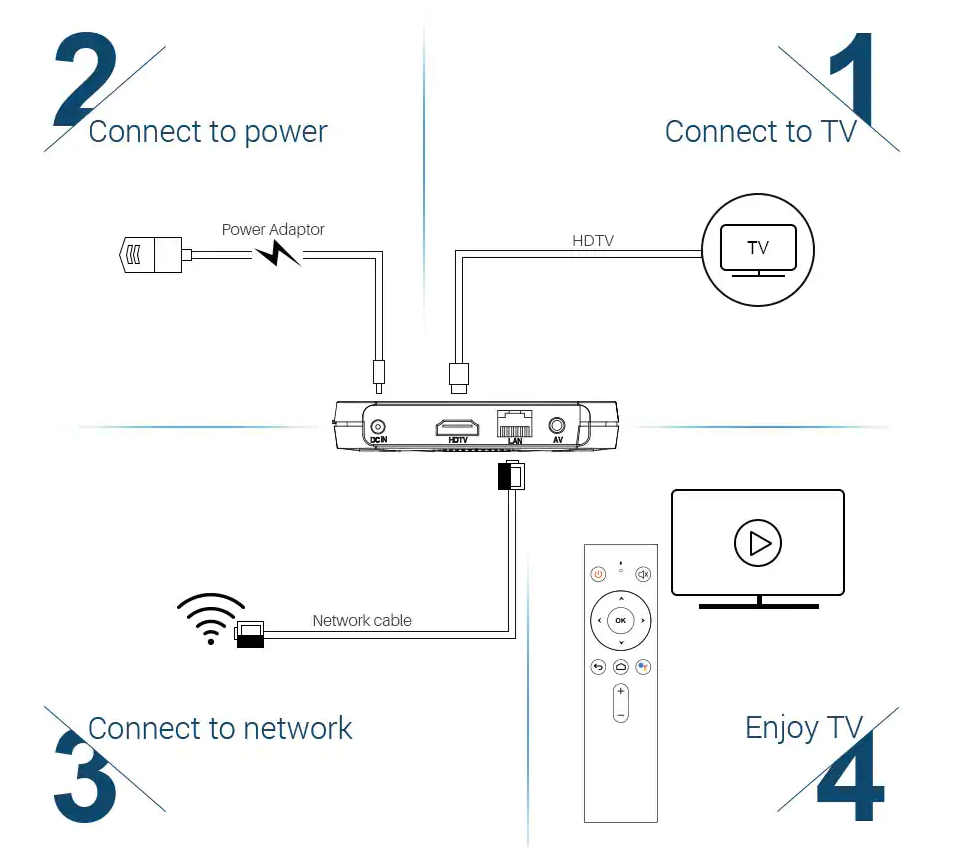 We also have an RJ-45 port for wired internet connection, wireless Bluetooth 4.2 and Wi-Fi 802.11ac technologies, a slot for multi-format microSD cards and DLNA and AirPlay support to share content from our mobile devices.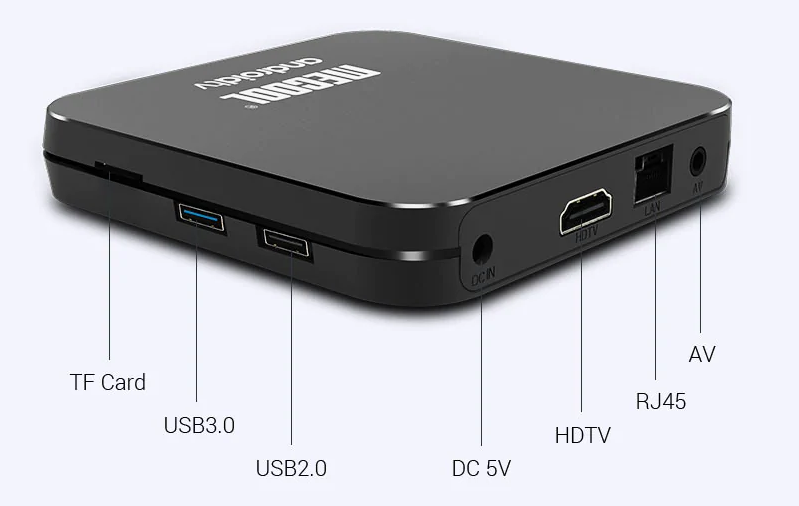 If you are looking for a TV Box with balanced features, which allows you to turn your conventional lounge TV into a complete multimedia leisure center, the new MECOOL KM9 Pro is presented as an interesting purchase option, especially if you don't have a lot of budget. Specifically, this model integrates Android software, pre-installed in its latest version, Pie 9.0, and includes an ergonomic remote control, whose voice control function only simplifies the user experience when interacting with the device.