MGCOOL Band 4 Fitness Tracker
MGCOOL Band 4 has received protection from water and dust according to the IP66 standard (for navigation is not good), a 0.96-inch AMOLED touchscreen and many standard sensors for determining various occupations and user conditions. The gadget can count steps and calories, measure the pulse, monitor the amount and quality of sleep, and report new messages and calls on the smartphone.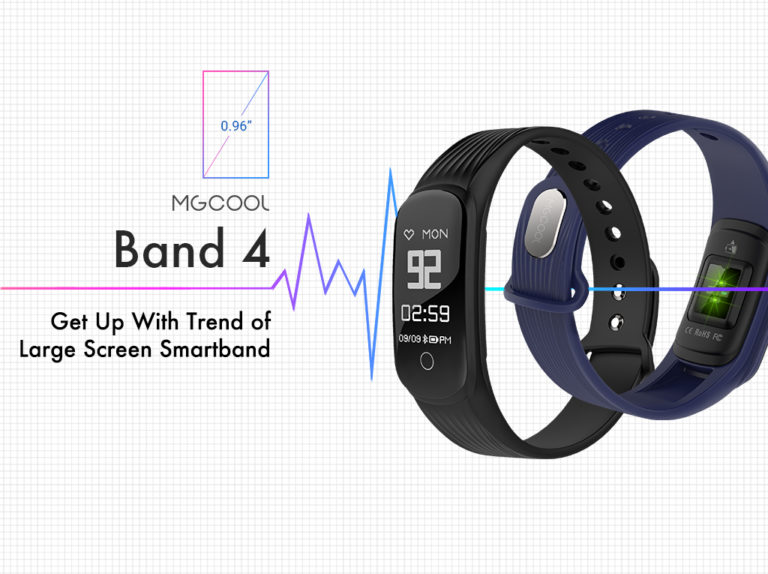 Two types of watches are available to the user – a classic variant with arrows or electronic ones. When a man raises his hand and turns it to look at the time, the bracelet automatically lights up the screen. During the operation of the MGCOOL Band 4, a 90 mAh battery responds. It lasts for 10 days of full-time work. For recharging, the USB port is hidden in the case. All connections are made via the Bluetooth 5.0 interface.