Micol SC189A 2 in1 Handheld Cordless Vacuum Cleaner
The Micol SC189A cordless vacuum cleaner seems to be a very good offer, as it has a serious suction power, its price is low ($119.99), it can also be ordered from a European warehouse (CZ), so it arrives very quickly (2-5 working days).
It's a typical cordless vacuum cleaner in white and red, making it a little more spectacular. The main vacuum head is only 6.6cm high, so it fits in quite a lot of space.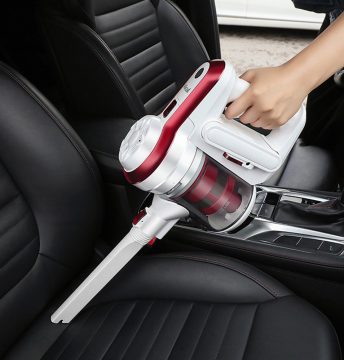 Of course, it can be adapted to different situations, so it can be used well for furniture upholstery, car, etc. also for cleaning.
Its suction power is 200W driven by a motor with a speed of 90,000rpm, which means a suction force exerted by an air pressure of 20,000Pa. This is a pretty good value among cordless vacuum cleaners.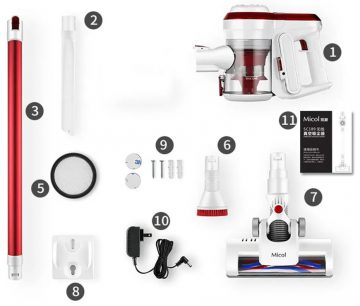 The dust collection capacity is 0.5 liters. It can be used to clean parquet, tiles, carpets, upholstery, furniture, but even obviously a car, which is helped by the large amount of accessories.
The main vacuum head includes a rotating brush that makes vacuuming much more efficient as it sweeps dust and especially larger pieces into place.