MOIRA DF3 Intelligent FDM 3D Printer
The Moira DF3 3D Printer can be downloaded from the App Store and Google Play. The Moira has the functions of Auto Leveling, Load/Unload Filament and Printing, enjoy the interest the Moira brings us.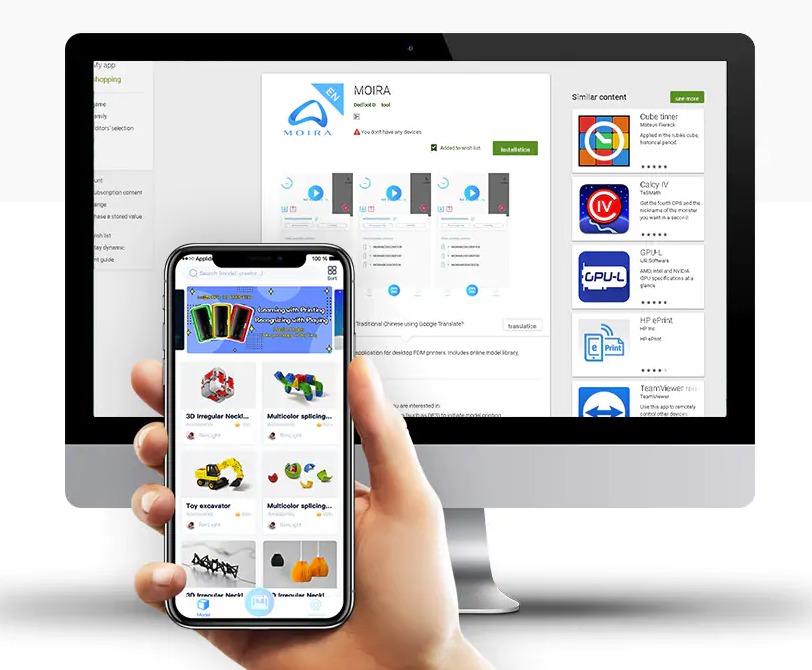 PEEK material from Japan, reduce the energy of nozzle loss and extend product life, effectively prevent the Nozzle Jam.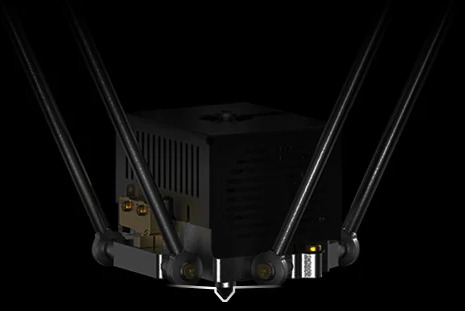 The door of MOIRA DF3 keeps the printing quiet, the sound of whirring and buzzing is much quieter than most of other brand 3D printer.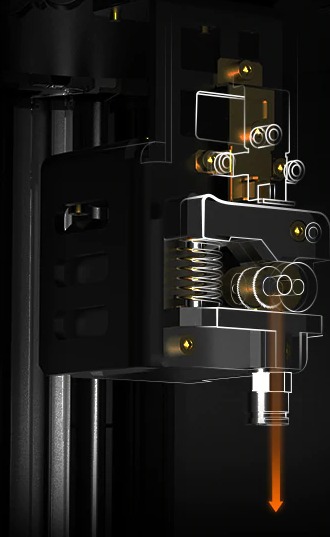 Germany imported stepper motor driver chip, internal algorithm processing up to 250 subdivision; The CPU of DF3 use ST original imported chip, up to 72 mHz processing speeds.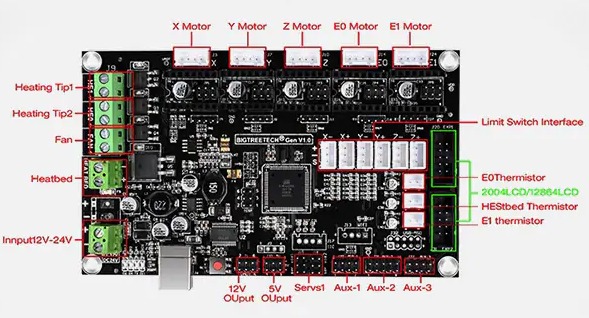 Transparent door blocking ways of getting burned or hurt, but it won t affect you to watch the printing process, guarantee safety of user.

Internal Filament tray and translucent design save space, keep filament clean abundant visual sense.
Gradient color design dark color covers the mechanical structure. Transparent part shows print progress.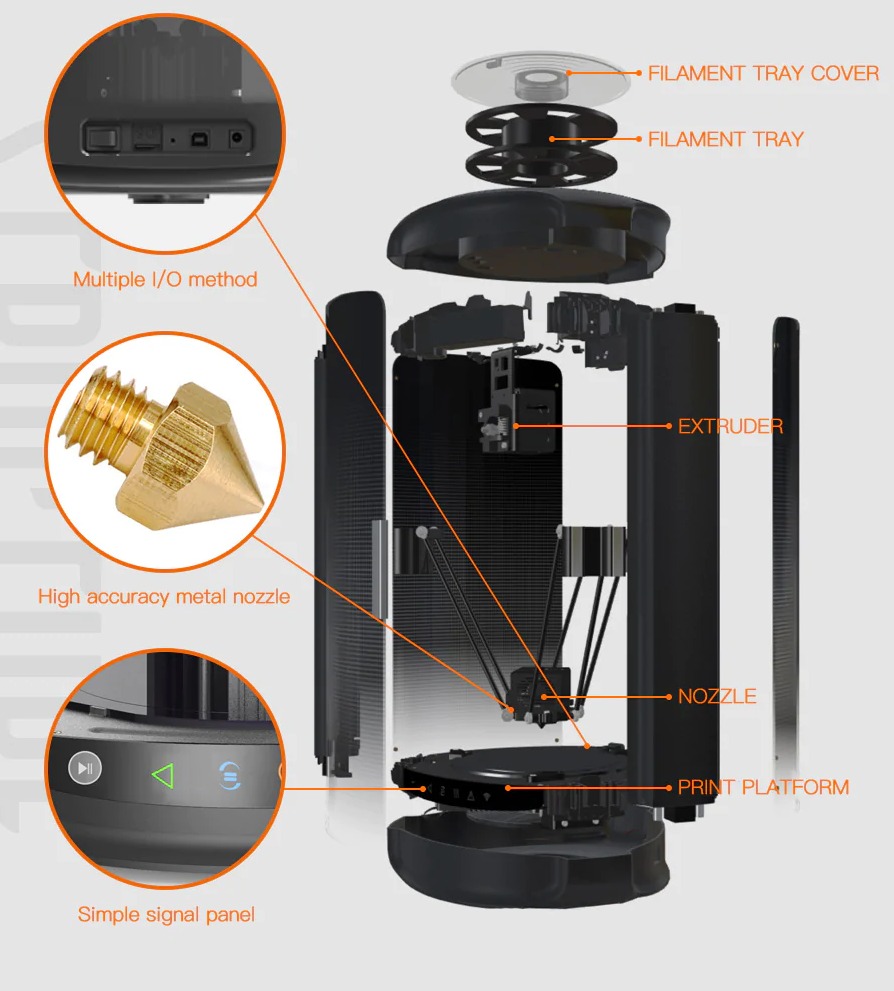 If you cant wait to have your first MOIRA DF3 Intelligent FDM 3D Printer object, just click the "One Click Printing" button, then it will automatically print out the latest model in the Memory Card.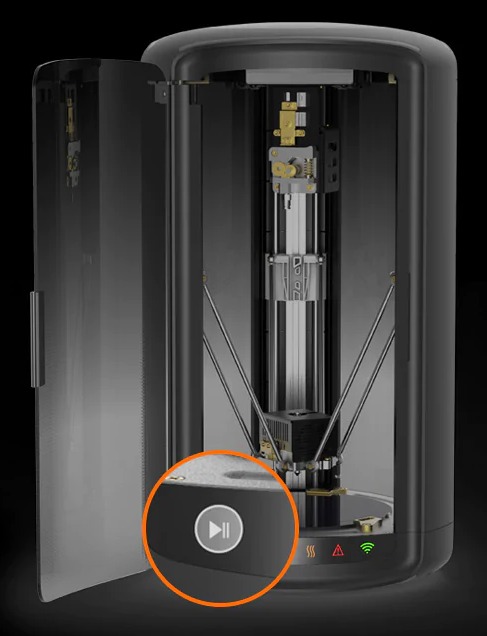 Click "Open" and choose the model you like, click the slicing button at lower right start model slicing, transfer 3D model file, and then start printing.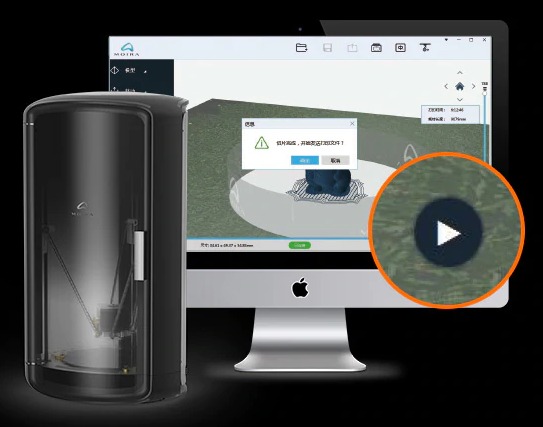 Once mobile device and D printer both connects to Wifi, with Moira APP, we could choose any model in the library and click print button, slicing on the cloud, file transfer, and print.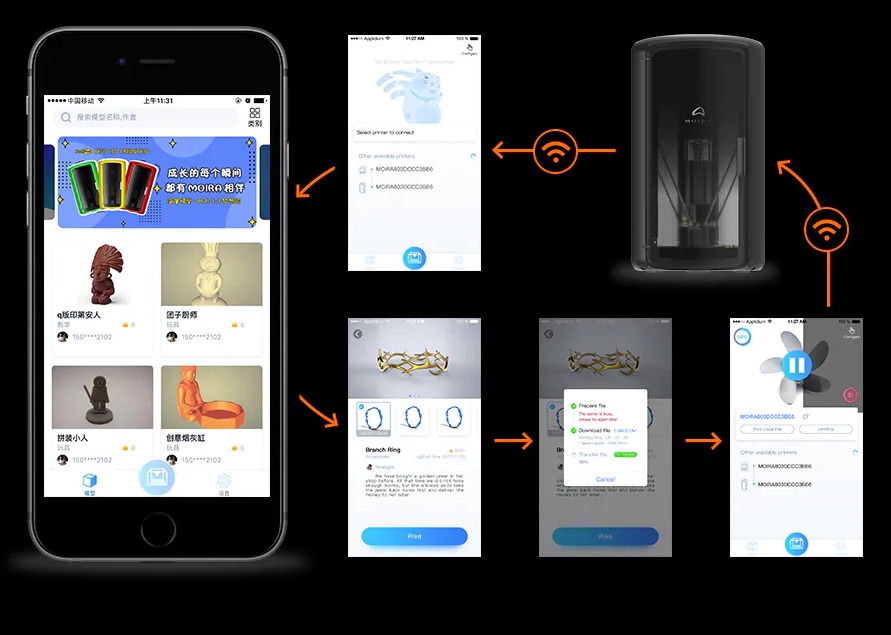 DF3 has an amazing ability to print in higher resolution, Now, Let us enjoy the work of MOIRA DF3 3D Printer!