MOOSOO T200 4 in 1 Lightweight Flexible Handheld Cordless Vacuum Cleaner
The MOOSOO T200 is a cordless vacuum cleaner with a suction power that loses its price, with which you can remove enemies from your home or dust and other things on the ground with a suction power of up to 22,000 pA. This suction power is already significant, so it sucks things up bigger and heavier in size.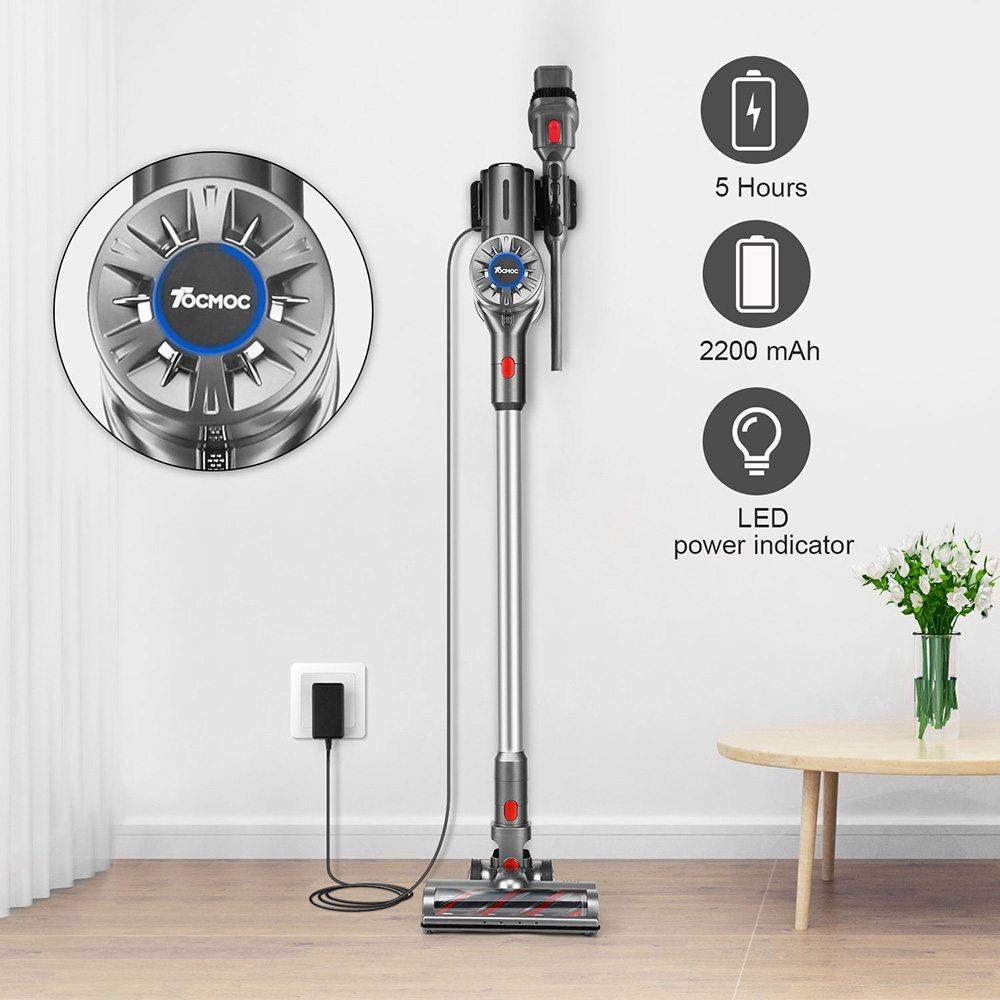 In terms of appearance, it has an average design typical of cordless stationary vacuum cleaners. The exterior is quite pleasant anyway thanks to the black and silver colors.
Powered by a powerful 200W motor, it creates a very good 22,000Pa suction power that relentlessly sucks up both bigger and heavier things. A multi-layer filter ensures that 99% of dust and smaller particles do not return to the air.
Equipped with a 2,000mAh built-in battery, the MOOSOO T200 can vacuum up to 28 minutes and run for up to 11 minutes at maximum suction power. If you run out of power, you can get back its full operating time in exchange for 5 hours of charging.