NAVEE N65 Electric Scooter
Suzhou Tantu Intelligent Technology Co., Ltd. is an innovative high-tech enterprise focusing on the research, development, production and sales of smart scooters and electric scooters. It launched crowdfunding for the new NAVEE N65 electric scooter on Xiaomi Youpin.
NAVEE N65 is the company's first high-performance flagship product, thanks to a design team with senior industry experience, giving this product a "safe, comfortable and intelligent" riding experience.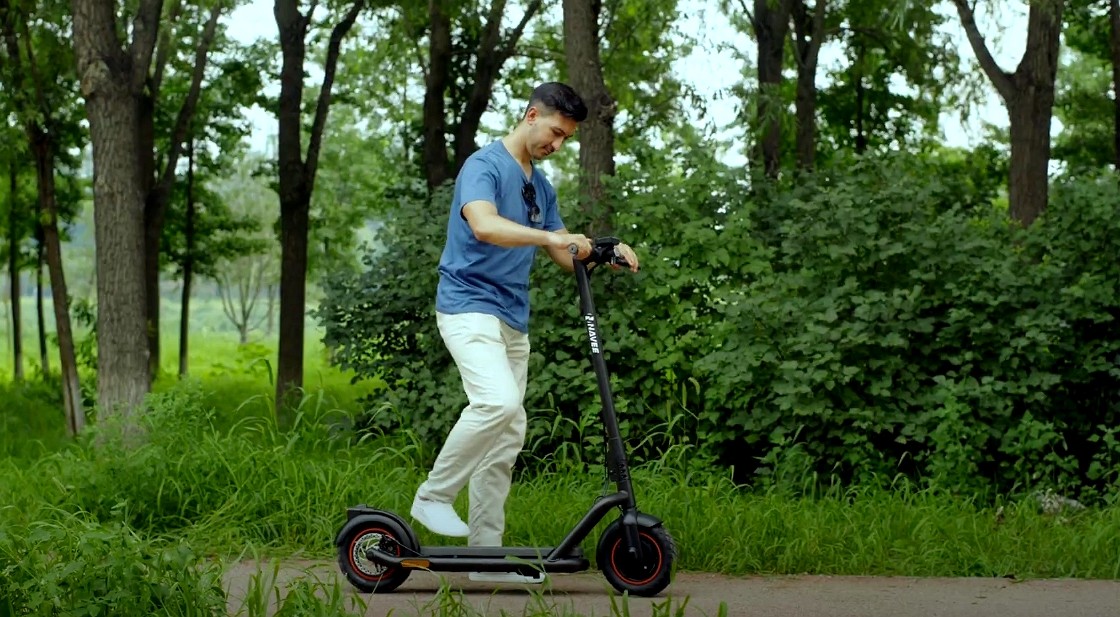 Short range and frequent charging have always been the drawbacks of electric scooters. In response to this problem, the N65 adopts a larger capacity battery pack and energy recovery design to increase the range to 65km, making it possible to ride for a week on a single charge and get rid of the short range and frequent charging.
The design of the whole bike without installation is also eye-catching. The double folding system provides great convenience for customers to install and store the bike, and say goodbye to screwdriver from now on.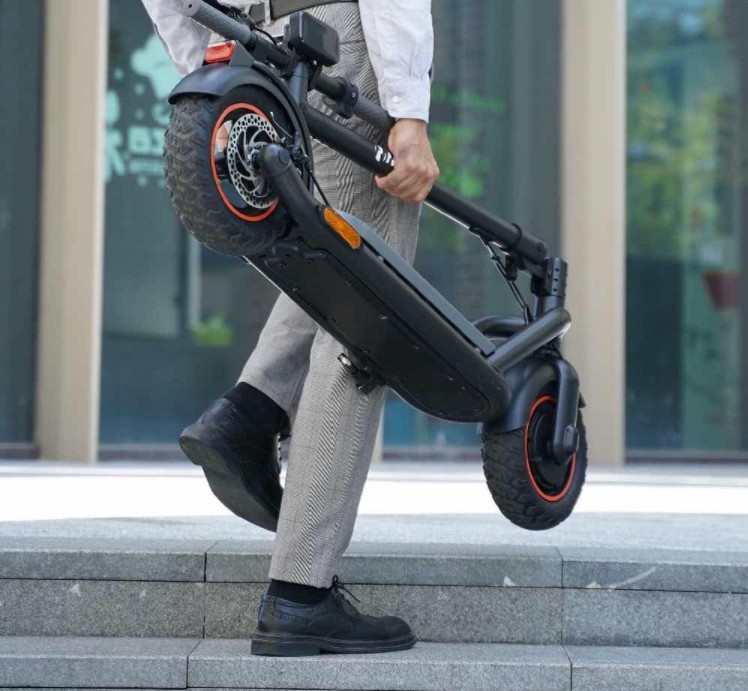 Not only that, the N65 also uses 10-inch widened off-road pneumatic tires, making the scooter passability and shock absorption to the extreme. The design team has repeatedly tested that the off-road tires have a more stable and comfortable riding experience compared to the traditional thin tires. At the same time, the wide off-road tires and deeper tread pattern greatly enhance the safety of the product riding.
The 170mm wide pedal design allows users to stand more freely; the high elasticity silicone bump pedal pad is not only anti-slip, but also cushioning; the ergonomically designed TPE handlebar cover enhances the grip and also increases the anti-slip bump; the independent large screen meter allows you to see more clearly on the way, the speed and power at a glance; the intelligent APP is also very convenient to operate, and the humanized interface is refreshing.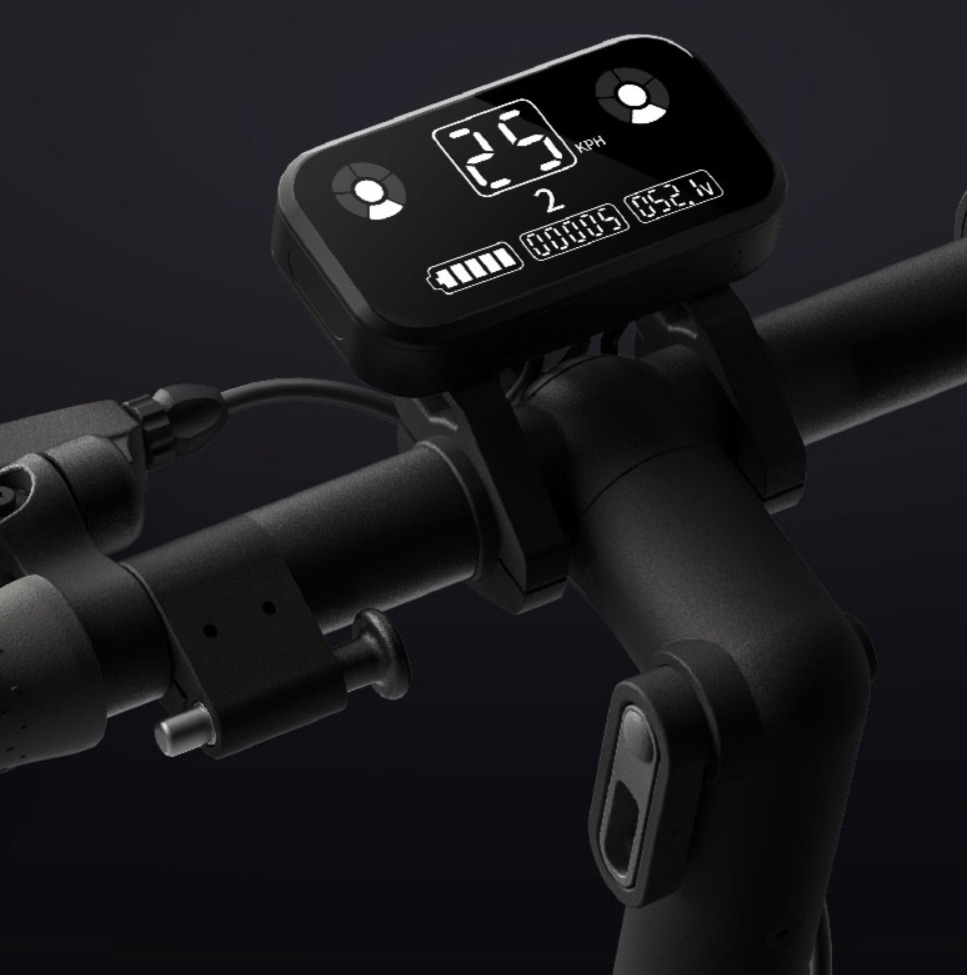 It is worth mentioning that N65 also uses a 500W brushless motor and supports 3-speed adjustment with a maximum speed of 32km/h. The high-power motor provides strong power and also allows the whole vehicle to have a climbing capacity of 25%.
In terms of braking, NAVEE N65 adopts the dual brake design of front electronic brake and rear disc brake, which provides timely response and shorter braking distance and multiplies the sense of safety; the super bright headlight is equipped to ensure the safety of night driving.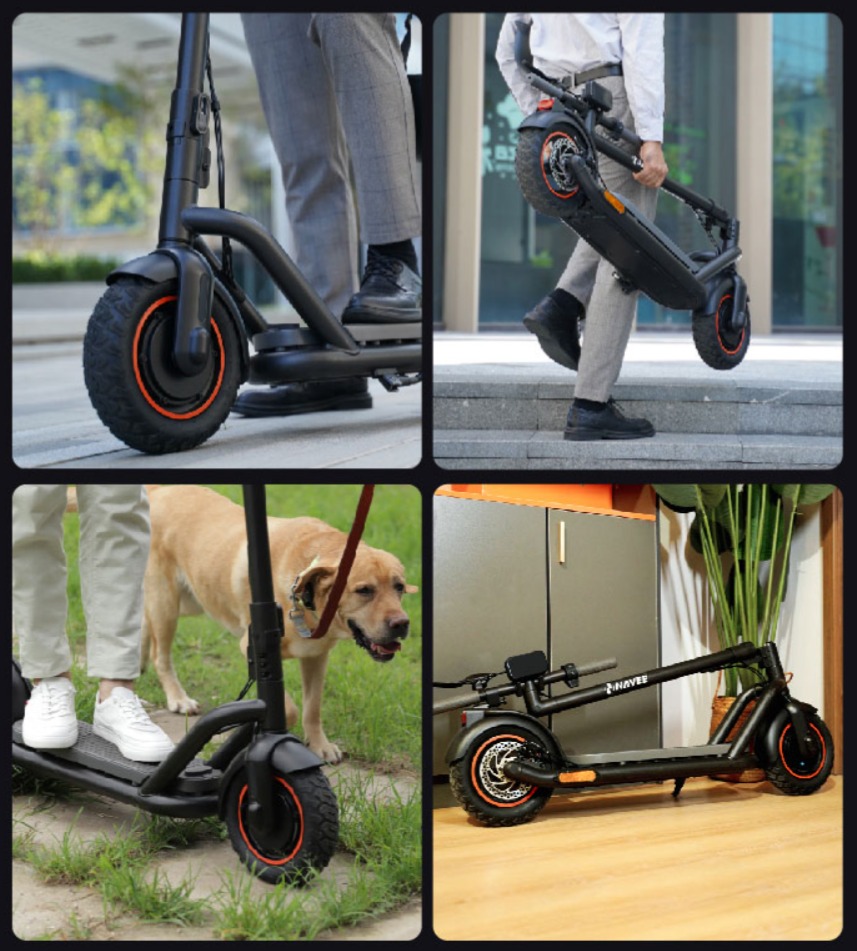 In addition, the strengthened frame makes the whole vehicle load weight up to 120kg, providing a travel solution for more people.
It must be said that this electric scooter is a collection of the advantages of almost all electric scooters on the market.