NOLO CV1 VR Console Controllers Motion Tracking Kit for Mobile and PC
Last year we were surprised with each of the launches that became known and filled the market with options, generating endless possibilities, as was the case of the independent virtual reality helmet Xiaomi Mi VR Standalone, who was seen on May 31, 2018 at Xiaomi's annual anniversary event in Shenzhen, China, for that reason, today we bring you the NOLO CV1 VR, which will surely match this article, as it is a console controller kit for motion tracking and entertainment control. So we invite you to stay with us in the next post to discover the attributes of this team.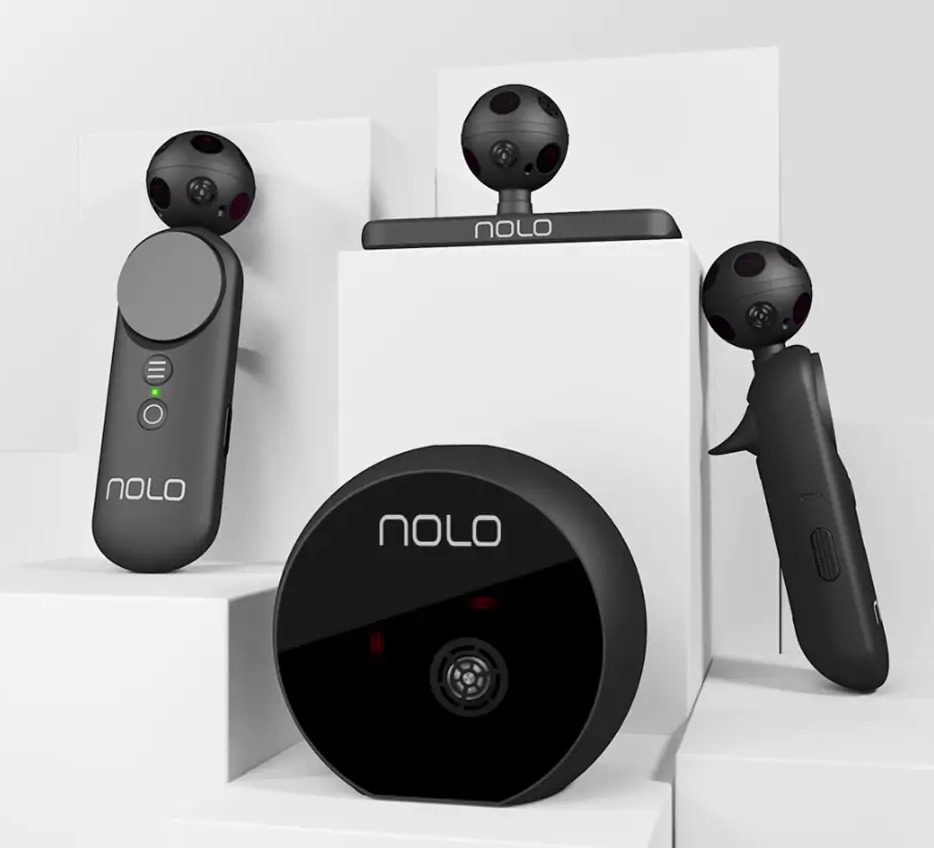 The NOLO CV1 VR comes in a simplistic box design that uses a neutral tonality to give it a sophisticated look, being the chosen black color, which is accompanied only by the team brand in the middle of its front face. On the other hand, it enjoys to be an extremely comfortable package as far as portability is concerned, since it fulfills the following dimensions: (L x W x H): 26.40 x 18.20 x 10.70 cm and weighs: 1.19 kg.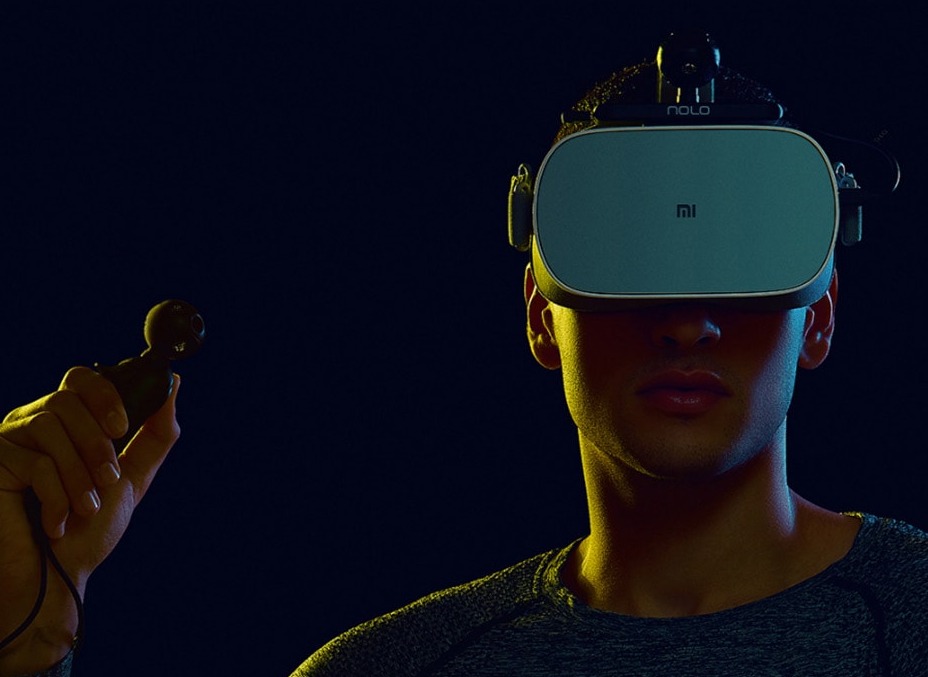 The NOLO CV1 VR has several pieces, of which we will investigate in detail about its appearance, but we are sure of one thing and that is that they are limited in unnecessary accessories handling a minimalist style, like a similar tone for all, using a black color with gray elements to give vitality to our controllers. As for its construction material, for all the pieces it is decided to use ABS, making clear its resistance and durability.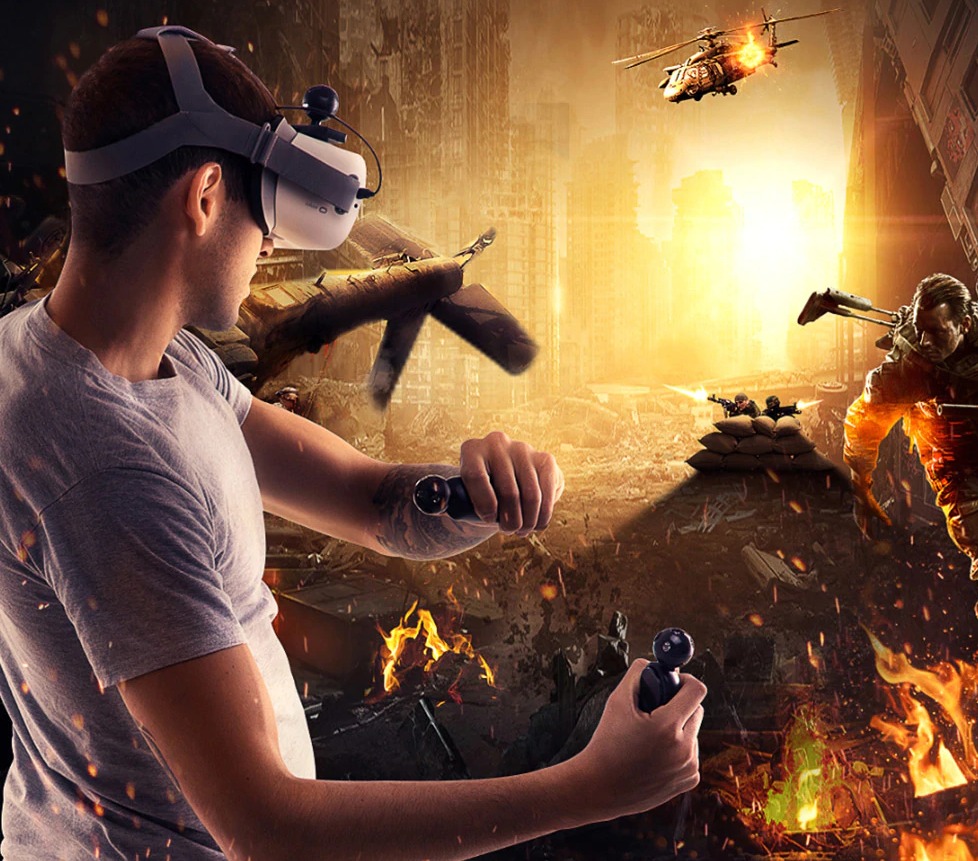 They all have the same function, to allow fluid and fast movements when it comes to an action, as well as different perspectives with a somato-sensory function.
Besides, we have the ball of multi-angle discotheques that shows a base and above it, a sphere that perceives the movements to synchronize them with the virtual world, having a short positioning delay of less than 20 ms, a positioning angle of 100 degrees plus a positioning radius of 5m, also has a pairing button plus a USB port.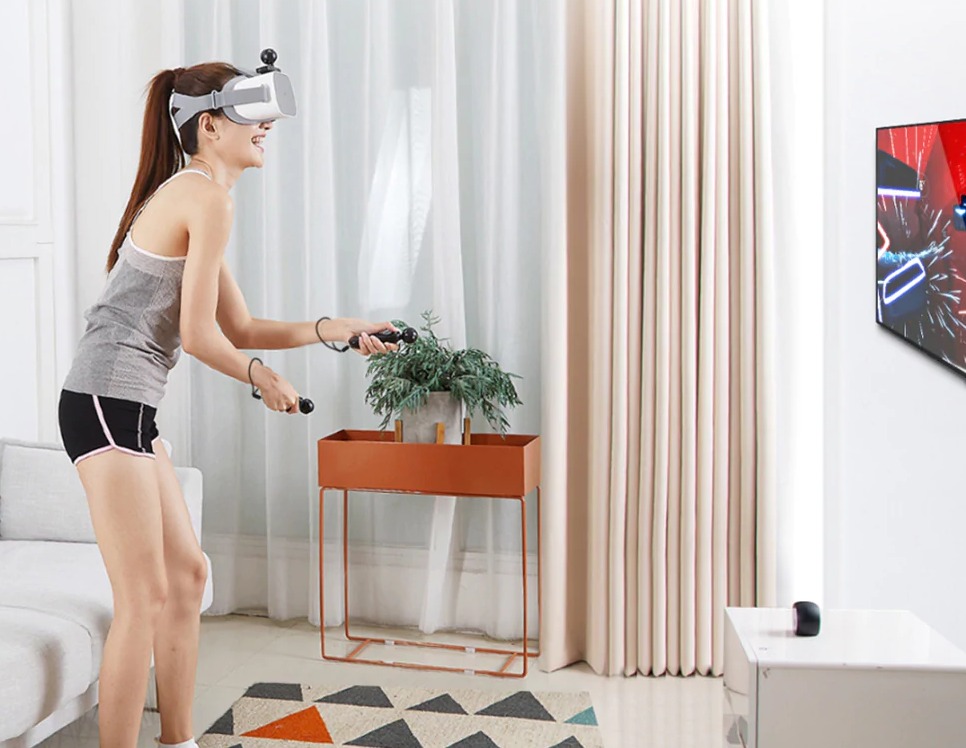 Another component of this equipment is the small but powerful base station, which is the size of the hand and weighs 0.90 kg, in addition, it can track movements within a space of 13 feet (4 meters) x 13 feet (4 meters) with a tracking accuracy of less than 2 mm. Simply calibrate your trackers and we can start playing anywhere, also uses PolarTraq technology that takes care of spatial tracking, patented by LYRobotix.
The NOLO CV1 VR among the endless features it offers us, the main one is its compatibility both in applications and with devices, in this diversity there is a wide range of virtual reality games, being able to support almost 2000 Steam VR games (PC and transmission software required), the first 6-DoF virtual reality application platform.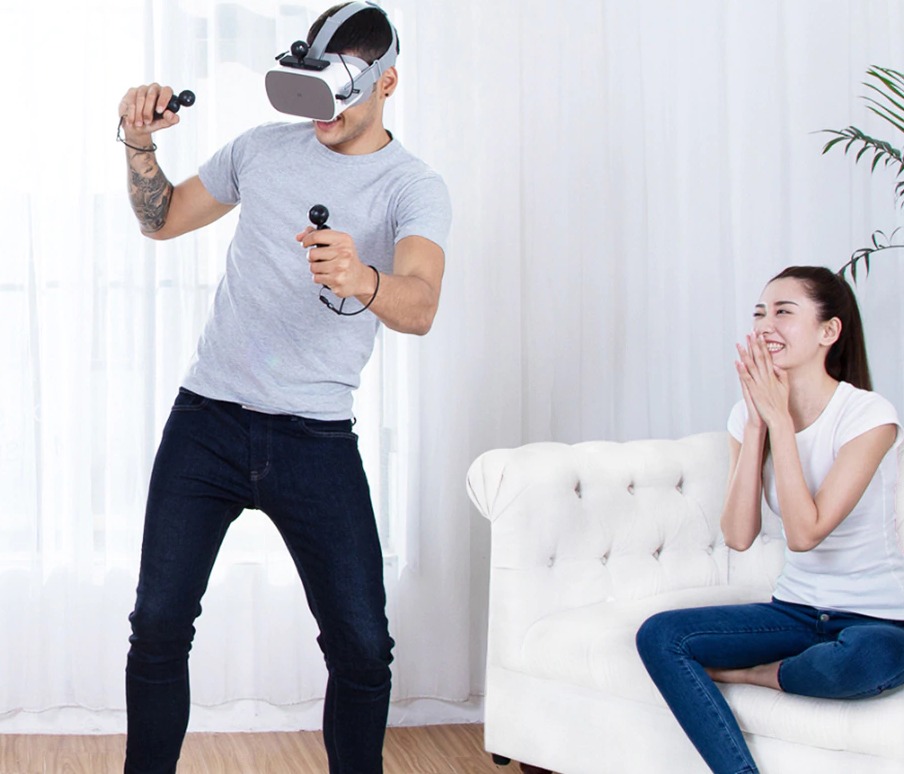 On the other hand, it can easily relate to most virtual reality headphones, such as: Google Cardboard, Samsung Gear VR, Google Daydream and some of the PCVR headphones, such as OSVR HDK2, Pimax 4K, PSVR, Oculus DK2 and Laputa VR.
As if that wasn't enough, it also allows us to use options with different types of helmets, such as helmet for PC VR, VR machine, VR mobile helmet, PS VR helmet.
Finally, all this would not be possible without the presence of a built-in 1800 mAh lithium-ion battery, while the handle consists of a 1000 mAh capacity.