OKINGJOY LC400 20W Laser Engraving Machine
The LC400 from OKINGJOY belongs to the mid-priced devices for home use with a price of 220 to 290 USD. Compared to the cheapest models around 150 USD, the working area is much larger. The machine allows engravings with a maximum size of 410 × 400 mm. By comparison, the Laser Pecker manages 100 × 100 mm, while the Neje KZ manages just 38 × 38 mm.
According to the manufacturer, our test device has a 20W laser. However, this information is misleading. The output power of the laser is decisive for the laser's power, and this is only 4.5 to 5 watts at a wavelength of 455 nm. Compared to the 1.6W of the Laser Pecker, this is still decent.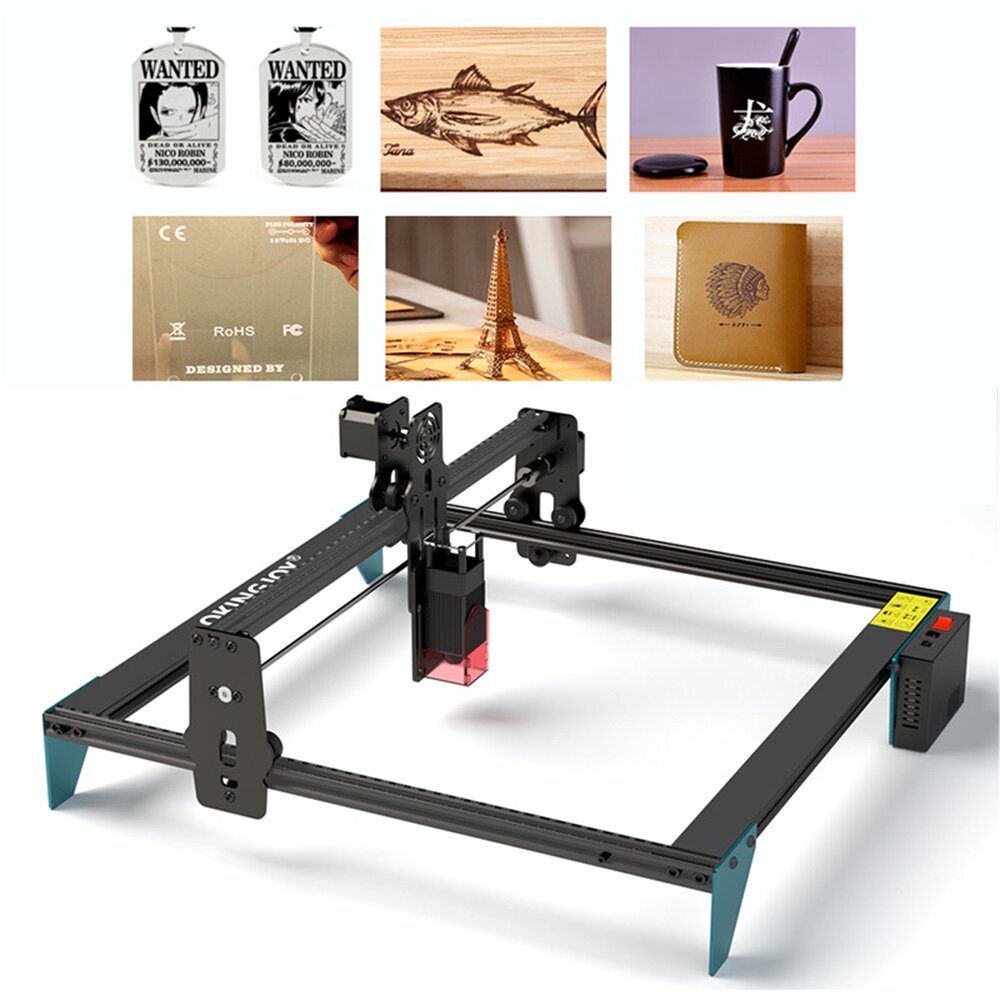 The operation of the OKINGJOY LC400 is quickly explained. The frame of the device is also the Y-axis, on which the X-axis moves back and forth. The laser head is attached to the X-axis and performs the lateral movements on it. Since this is a fixed-focus laser, the distance to the workpiece must be adjusted. To do this, we loosen two screws on the laser mount and can now move it up and down by a few centimeters. Atomstack has included a Plexiglas disk as a spacer for the ideal distance to the surface. If this still fits exactly between the laser and the workpiece, we fix the holder and can start. Even though focusing is uncomplicated – a Z-axis that can be moved by only one screw would have been much more convenient. Even nicer would be a motorized Z-axis with a distance sensor that adjusts the distance independently.