Poptel V9  is a new great Smart Home Phone
The landline is something that most of us have already eradicated from our homes. But this can change with the help of technology and Poptel's suggestion. The brand thus proposes to offer a product, suitable for both homes and businesses, with the possibility of being a central control of their smart home gadgets, also being a telephone. This really changed my view of the company and it was awe-inspiring. Because before today, my impression of POPTEL is that they are a company that makes Rugged smartphones.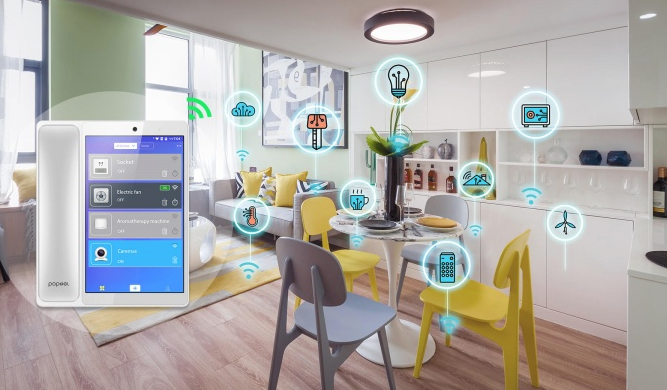 Fixed telephones are now seen as obsolete for most home users, but still very relevant for businesses. There are numerous models that adapt to the most diverse needs, but there is still room for further innovation. Poptel intends, with its Poptel V9, to offer a device that refers us to a fixed smart phone, whose main asset is the possibility of integration with the intelligent system of homes and businesses.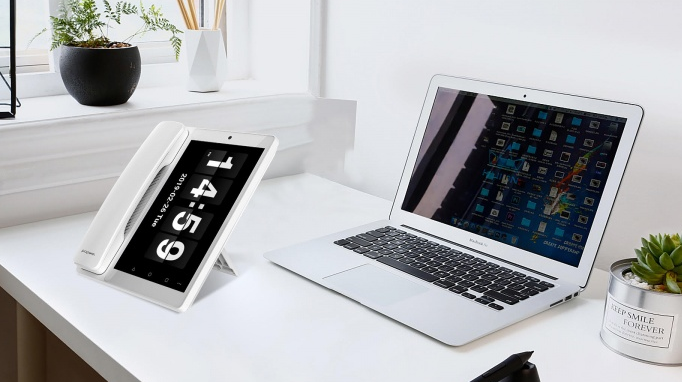 If you're looking for a handy phone for your home or work, you can say that there are so many different options in front of you. But if you're looking for more than a phone, we can say that Poptel has a useful product for you.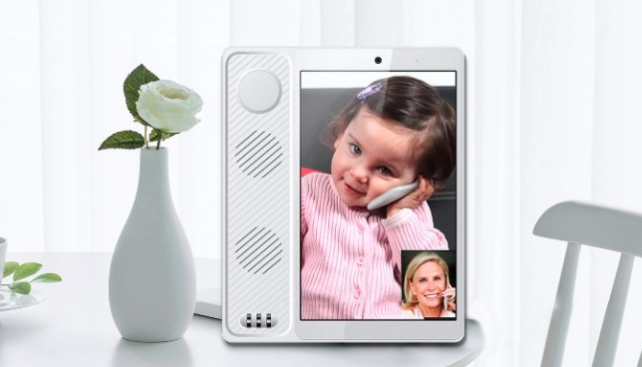 Coming with the Android OS, the Poptel V9 can be the largest Android phone you've ever seen with an 8-inch screen. But the skills of Poptel V9 are not limited to these. But when you buy a Poptel V9, you get both the world's largest Android phone and a tablet with a phone call function and an advanced smart home controller.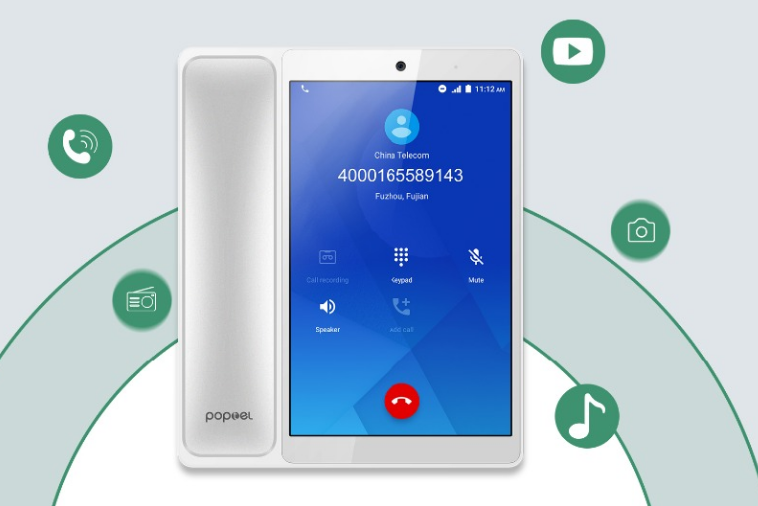 If you have some smart home products, you can easily check with the Poptel V9. Because the Poptel V9 can also connect to the Wi-Fi network. This smart 'home phone' allows you to check your emails, watch a movie from Netflix, or simply answer incoming calls while you're on your desk.

It is important to note that the Poptel V9 comes with 2 GB of RAM and 16 GB of storage. The idea is not that it is a very powerful tablet, but that it is capable of fulfilling the tasks associated with the "smart home" concept and communication. It also offers an 1800 mAh battery, however, it is perfectly plausible to keep it connected to power continuously, or for long periods of time since it is part of the idea of a "fixed telephone". For video calls, it also features a 5.0MP front camera. The integrated operating system is Android 8.1.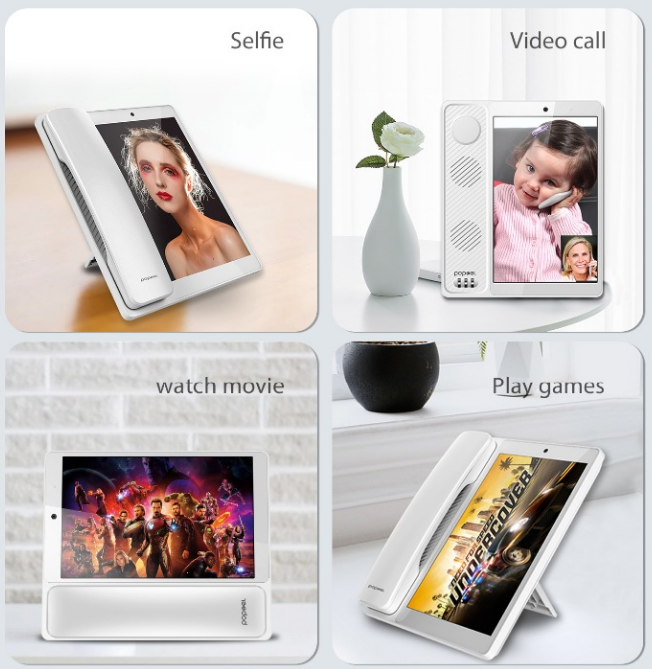 More than just a home phone, the Poptel V9 was launched online April 1. You can reach the official product page of this smart home phone with a price tag of only $129.99.