POUCH Lightweight Travel Baby Umbrella Stroller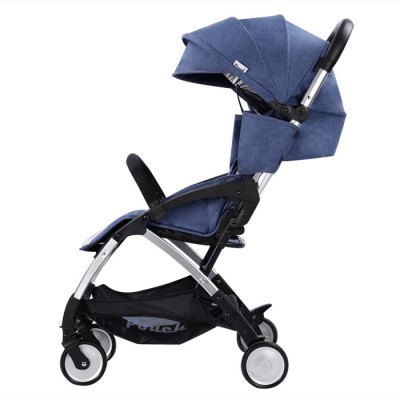 UV Protection Awning
Protect the baby's delicate skin from UV.
Sit or Lie Down
Designed from a scientific perspective, your baby is safer and more comfortable during the using process.
Breathable Cushion
The cushion is anti-mildew, anti-mite, durable and wear-resistant. the high elastic silk cushion, evenly dispersing the pressure, and the baby is sedentary without indentation.
Small
it can be tucked into the aircraft luggage compartment or the trunk of the car.
Lightweight
Smart and lightweight, you can lift it with one hand and easily go up and down the stairs.
Comfortable
The 34cm spacious seat gives the baby more space to free stretch.
Safe
3D head protection headrest Scientific neck height does not affect your baby's breathing.
Convenient
It is convenient and easy to fold the stroller in three seconds.