T-BOOK X9S 16.1 Inch Gaming Laptop
In a practical test, the T-BOOK X9S Gaming Laptop wants to show that, in addition to smartphones and ultrabooks, high-quality gaming notebooks can also come from T-Bao. For the hands-on test, Gearbest provided us with the third model with the small quad-core Intel Pentium G5400 (Kaby Lake, no hyperthreading), but the stronger Geforce 1050 Ti as a graphics unit. The price of the device varies between $819.99 and $998.00, depending on the provider and model.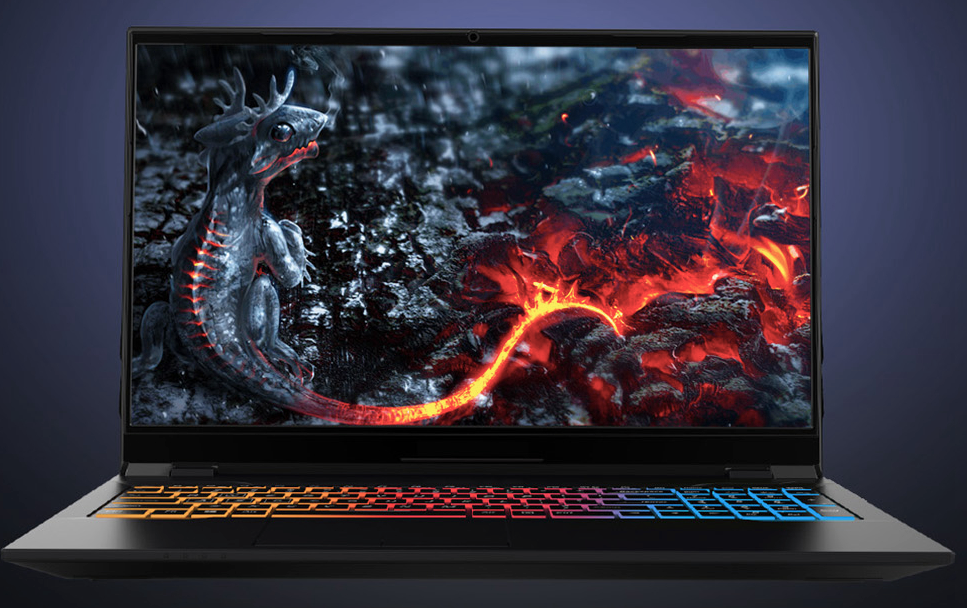 The T-bao Tbook X9S Gaming Notebook with its built-in hardware consistently offers a fast pace of work. The Intel Pentium G5400 can access 8 GB of DDR4-2400 RAM. In addition to the 256 GB small, internal SSD memory, the gaming notebook offers 1 TB of storage space on a separate HDD hard disk.
The GeForce GTX1050TI with 6 gigabytes of GDDR5 RAM processes together with an integrated Intel HD graphics (switchable) what shows the 16.1-inch display with IPS technology or captures the built-in 720P webcam in video calls. The 1080P screen is matt to reduce unwanted reflections. It scores with intense colours and good black levels at the same time.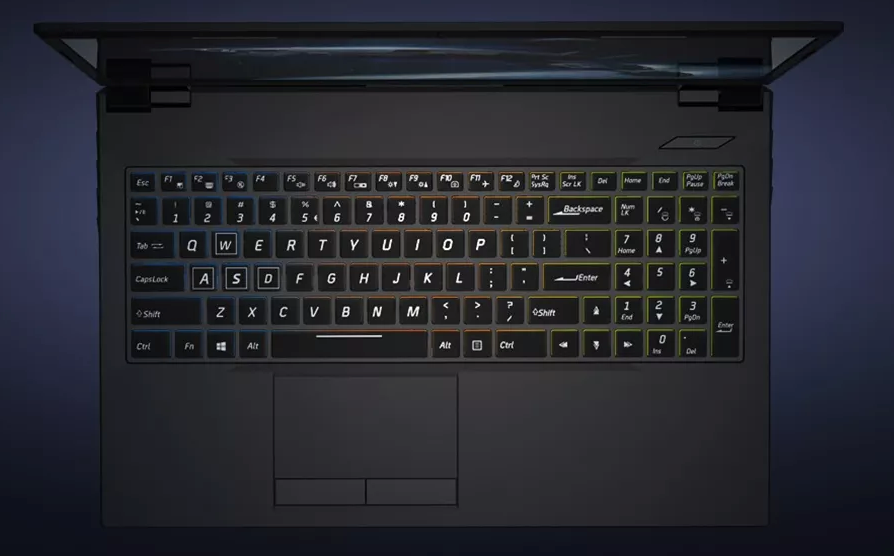 The T-BOOK X9S is equipped with four USB 3.0 ports, one HDMI 2.0, one USB Type C, one RJ45 Gigabit Ethernet port and one SD card reader. WLAN 802.11 a/b/g/n/ac and Bluetooth are also on board. T-bao also incorporates Dolby-Atmos-enabled sound hardware with Hi-Res certification. The X9S Gaming Laptop sounds accordingly decent for a laptop.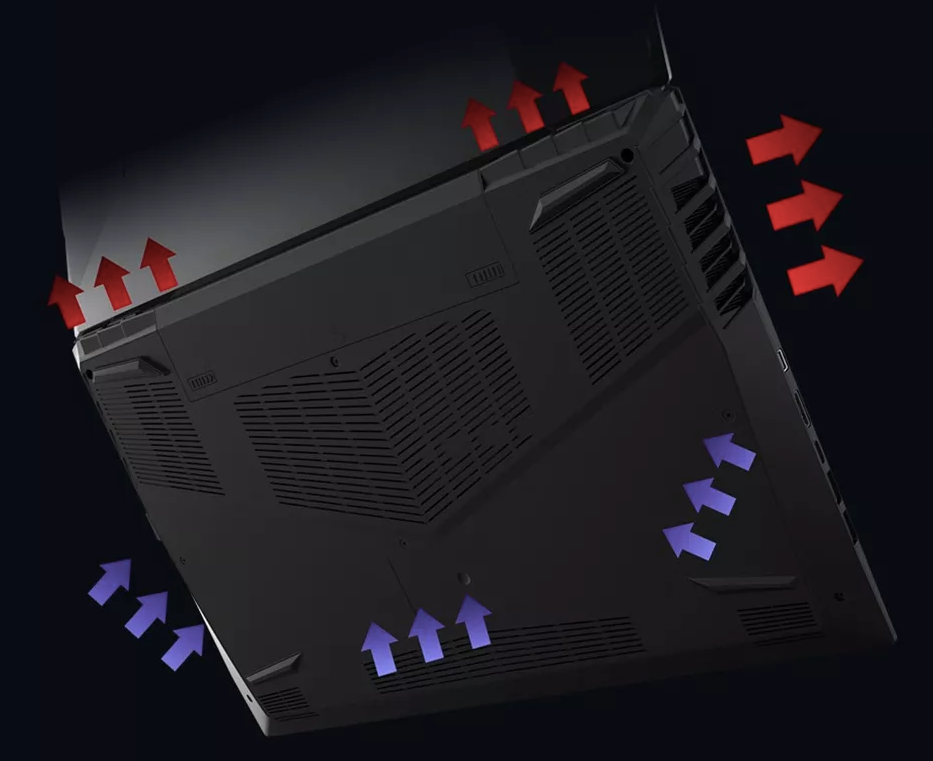 T-bao pays special attention to the cooling, which protects the notebook's interior from overheating with two fans and five heatpipes. The X9S Gaming laptop discharges the air sucked in from below through outlet slots on the left, right and back. At the top left is a button that sends the cooler into boost mode. In demanding games, the extra airflow improves laptop performance. The already not quiet fans for a gaming laptop in gaming mode are especially noticeable acoustically in boost mode. Nevertheless, the option of a Boost button is advantageous for all players who want to pay attention to their hardware.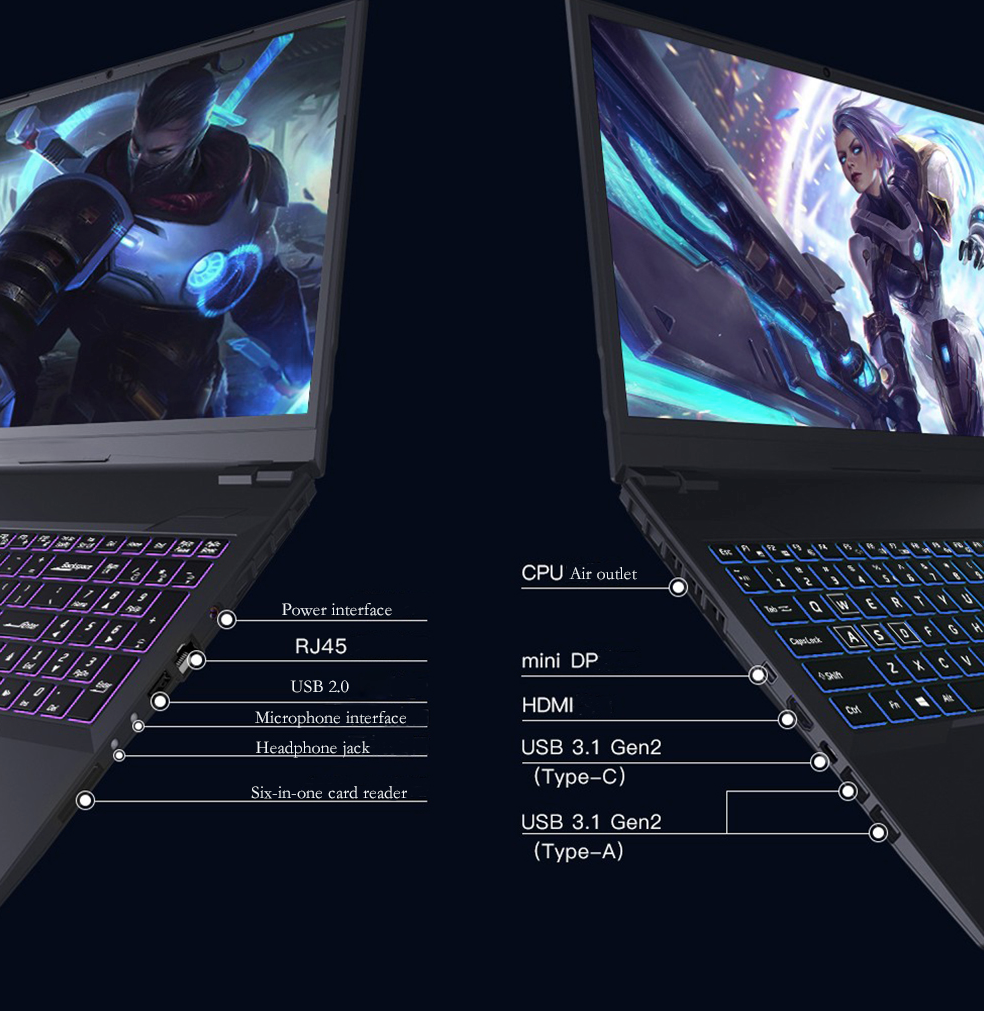 Thanks to the LED-illuminated keyboard, gambling in the dark is no problem. Even the underbody is bathed in light on both sides. In addition to the preset RGB colour scheme, three other lighting modes can be activated. For gamers who simply like it, the lighting can also be switched off completely. The keyboard conveys a pleasant typing feeling with a low pressure point and the individual keys are large enough at 16 x 16 mm. On the left side there are five freely programmable keys.
Games that, for example, process a lot of information at once in real time benefit from multiple threads. With graphic-intensive content, more CPU threads are no advantage, as the graphics card then has to do the main work.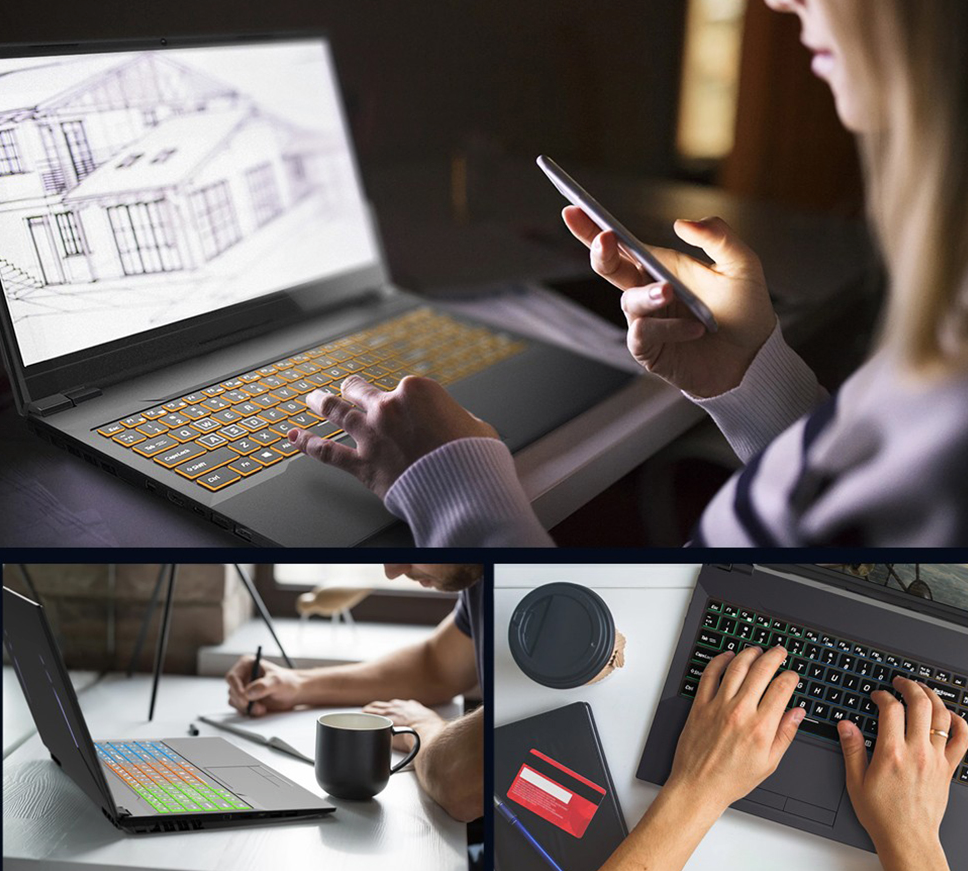 Windows 10 boots with the SSD within a few seconds and theT-BOOK X9S Gaming Notebook also handles other programs effortlessly with the combination of SSD, Intel Quadcore and 8 GB RAM. T-bao unfortunately only uses one of two slots. If you can, you should add another lock to your gaming laptop. The RAM can be expanded to a maximum of 32 GB.