Tanix TX85 Intel Fanless Mini PC
If you need a Windows mini PC to be placed next to the TV or to create a small desktop workstation with a minimum of space, try to give a chance to Tanix TX85.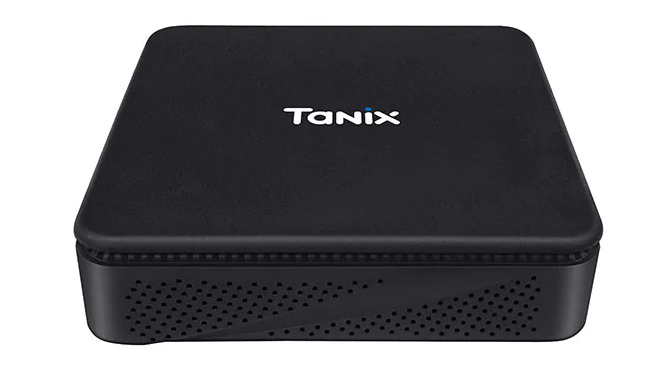 This Mini-PC is really portable: it weighs only 250 grams and measures about 12.10 x 12.10 x 2.68 cm. Inside there is a quad-core Intel Atom X5-Z8350 processor at 1.92 GHz, Intel HD Graphics 500 GPU, 4 GB LPDDR3 RAM and 64 GB capacity.
Video side also supports movies in 4K while with regard to capacity, via microSD the memory can be extended up to 128 GB. It is equipped with Bluetooth 4.0 and WiFi module 2.4 GHz and 5.0 GHz.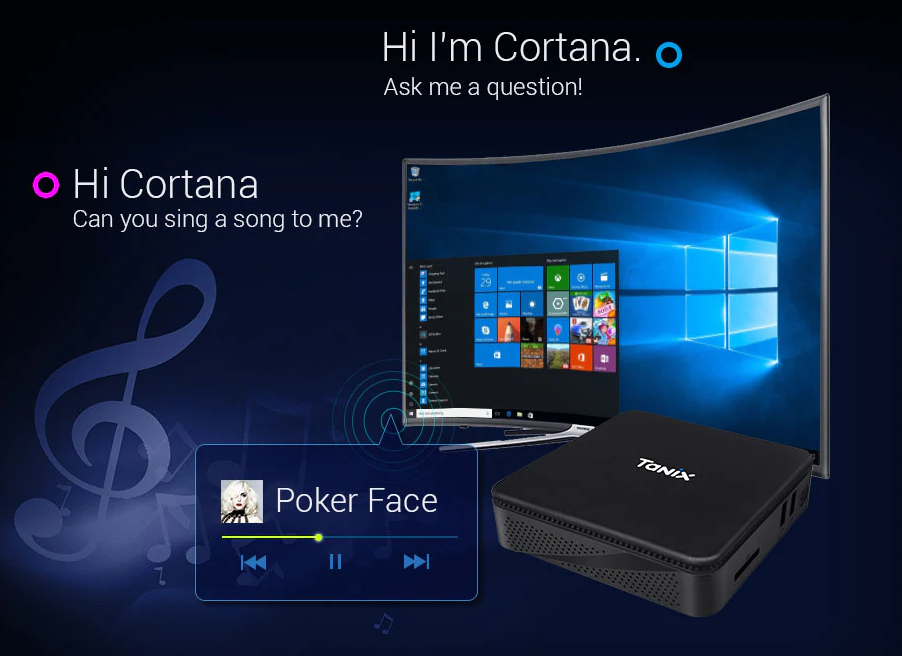 It is a mini PC with Windows 10 and reads different formats for the various files. As far as video is concerned, for example, it decodes H.263, H.264, H.265, HD MPEG4, RM, 4K, ASF, AVI, DAT, ISO, MKV, MP4, MPEG, MPEG-1, MPEG-4, MPEG1, MPEG2, MPEG4, WMV formats, while for audio files it reads AAC, AC-3, FLAC, MP3, OGG, WAV.
Tanix TX85 is adapted for multimedia tasks. A set of ports and support for next-generation communication allows you to quickly download data over a large radius. The net top is seamlessly detected and integrated into your home entertainment system without any cables.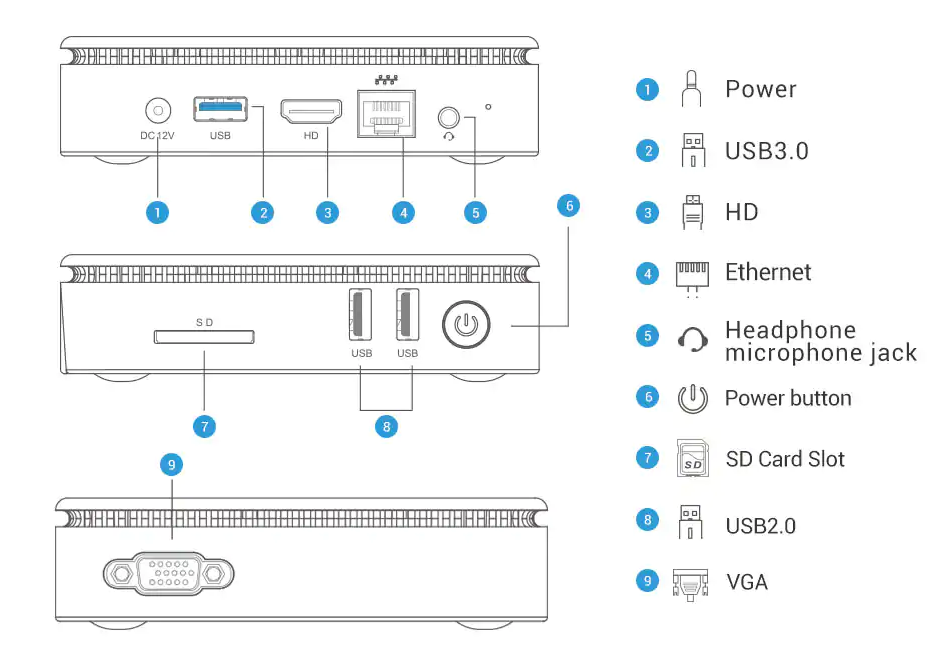 It has an HDMI socket, an Ethernet RJ45 for connecting the Internet via cable, a USB 3.0 socket, a USB-C socket and a VGA video output. It consumes only 12W and is sold with the power supply and HDMI cable.
Aluminum radiator is responsible for cooling the unit. Passive heat dissipation ensures complete quietness of the device. Under load, the temperature rarely rises above 39 degrees Celsius. The computer copes perfectly with the maximum load of the processor games. Even when playing media files for hours in a row, it does not overheat.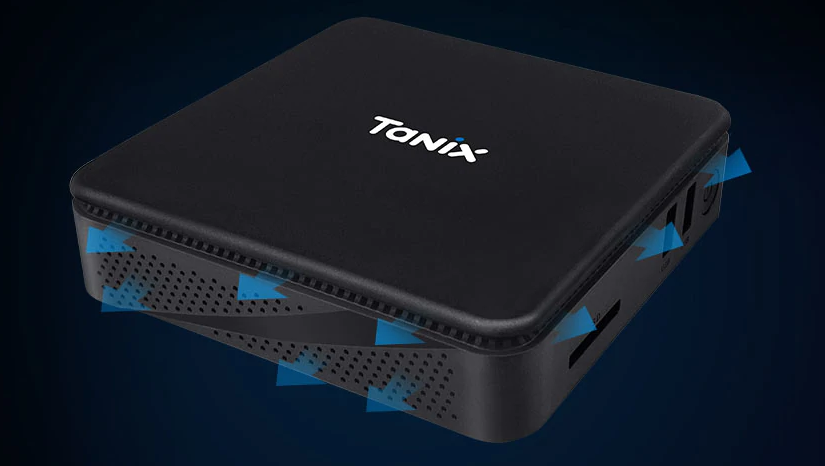 The Tanix TX85 is available at GearBest for only $119.99. For more information on shipping costs and times, any charges and order management, you can visit the website of the seller.