Teclast F7 Plus Ⅱ Laptop
We have already reviewed the previous model, F7 Plus, among the best notebooks with 14-inch display, equipped with SSD and an aesthetic that fears no comparison. Available the older brother, Teclast F7 Plus Ⅱ, ultra slim notebook, with Full HD display by 14 inches and redesigned keyboard, for greater comfort.
Teclast F7 Plus Ⅱ features a large IPS screen with 1920 x 1080 resolution and 14.0-inch diagonal. Inside is the Intel Gemini Lake N4120 Quad Core processor, Intel UHD Graphics 600 GPU and a 256 GB SSD memory.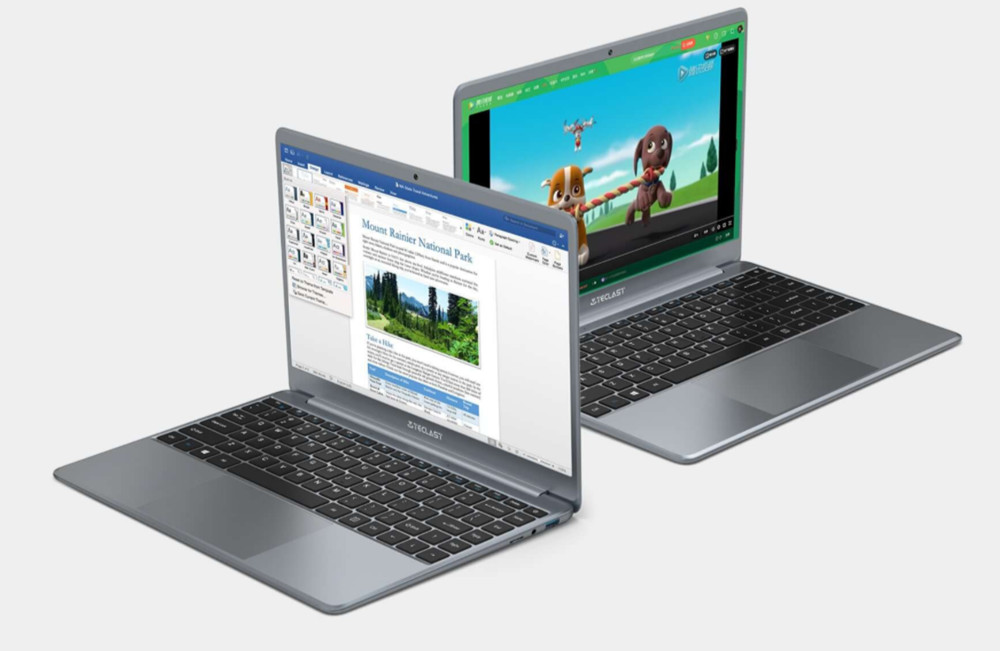 In support, dual-band 2.4 GHz WiFi / 5.0 GHz WiFi supported, and as much as 8 GB of RAM for advanced multitasking, with the ability for the user to leave numerous windows open, both for web browsing, and for the various applications, such as those of the Office suite.
What most surprises the laptop, in addition to the features outlined above, is the design, which is not afraid of comparisons with even the most emblazoned models, and that really winks at the Macbook Air Apple.
It weighs just 1.31 kg and is 7 millimeters thin, with a premium laptop aesthetic. Still, the large display is surrounded by an absolutely narrow bezel, just 8mm, so well optimized.
Large redesigned touchpad, as well as new is the backlit keyboard, which ensures the ability to type texts in the dark, in greater comfort than before.Of course, the layout is QWERTY, so already ready for our market.