UGEE UG-1910B P50S Pen Digital Painting Drawing Tablet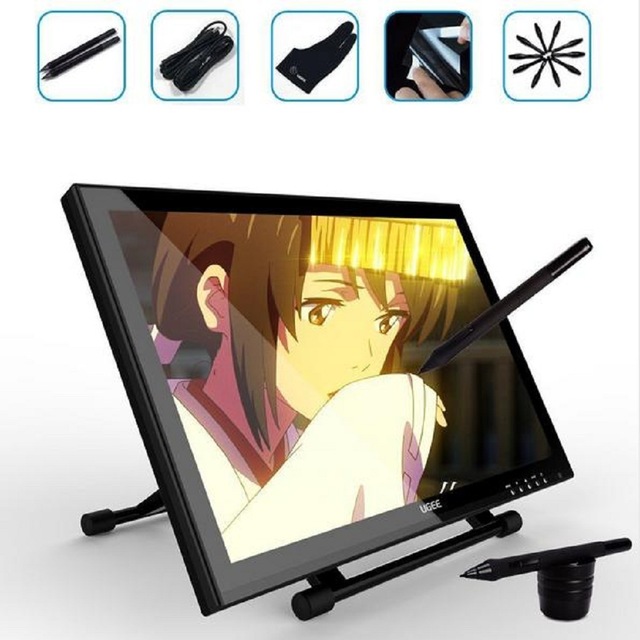 The new Ugee graphic tablets are made with high quality materials and represent the spearhead of any graphic designer to create all your projects , because thanks to its low cost it will allow you to create creations for an appropriate and very low price.
In the case of the Ugee UG-1910B digitizer tablet, you make sure you get a good monitor on your study table without incurring a madness, and that this Ugee Pen Display has a 19-inch screen with Wide Vision and resolution HD 1440 x 900 px, as well as a brightness of 300cd per square meter, thus achieving an optimal result when working with the tablet . It has a contrast ratio of 800: 1 , and supports 16.7 million colors.
Discover a new way of drawing
Connect your computer via VGA and enjoy a new way of drawing, or connect a USB with the files you want and save your creations in an external unit through its USB port. The Digital Pen that accompanies the tablet monitor is designed for both hands and will allow you to replace the mouse on your computer easily. Install the Windows / PC Mac Compatible Driver and configure the Ugee 1910B Tablet in the most comfortable way possible.
Very versatile to work
Use your new digitizer monitor at the angle you prefer or you will be more comfortable, because its back support is adjustable to several different positions, so you will get the versatility you need to draw on the Ugee interactive monitor. The response time of the Ugee UG-1910B graphics tablet digitizer is only 14 milliseconds, like lightning.