Uhappy U90 LCD Home Theater Projector
The operation of the Uhappy U90 LCD Home Theater Projector is very simple, so that the commissioning worked without any instructions right away. The height of the image can be easily and quickly adjusted via the screw installed on the bottom of the projector. Using the dials above the lens, the image sharpness and orientation of the image can be adjusted continuously. The projector provides a built-in speaker. The sound is clear and clear.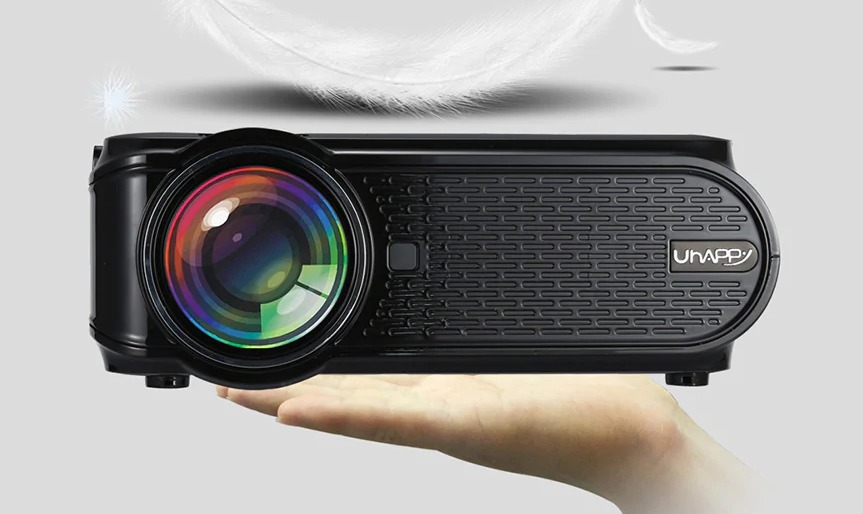 Due to the brightness of 1500 lumens, the image of the LED-powered projector is bright enough to give a good picture even in rooms that are not completely darkened. The integrated fan is a bit louder than on more expensive models, but this is not the case with films and online gaming. The native resolution of Uhappy U90 is 800 x 480 pixels, but in this price range, on the one hand, completely normal, on the other usually sufficient. Big advantage: The projector also copes with Full HD (1080p) and 2K signals and calculates them accordingly.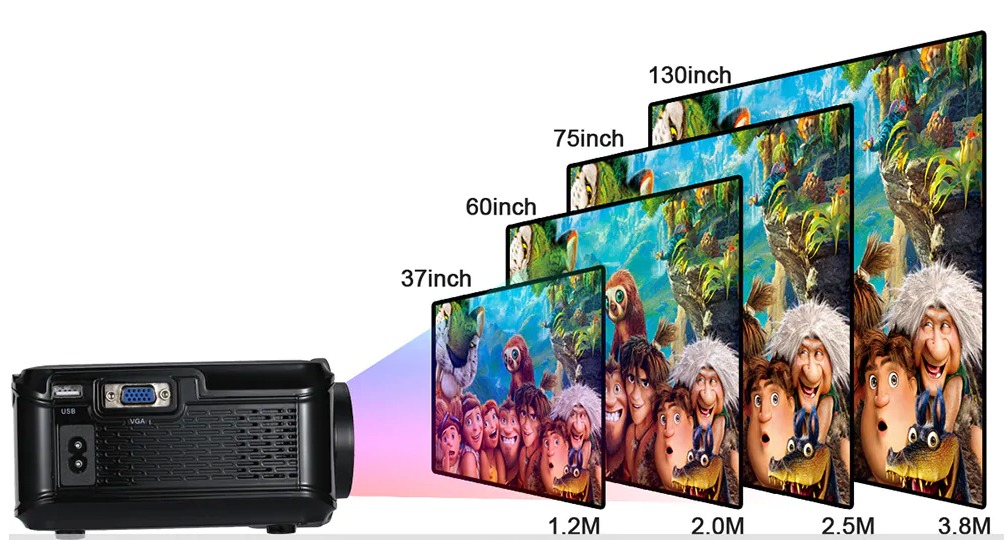 A real highlight is the installed Android 6.0 on the projector. After setting up the Wi-Fi connection, native apps such as Youtube and other Android apps can be installed here and displayed directly from the projector. The connection of a smartphone over an expensive adapter is not required.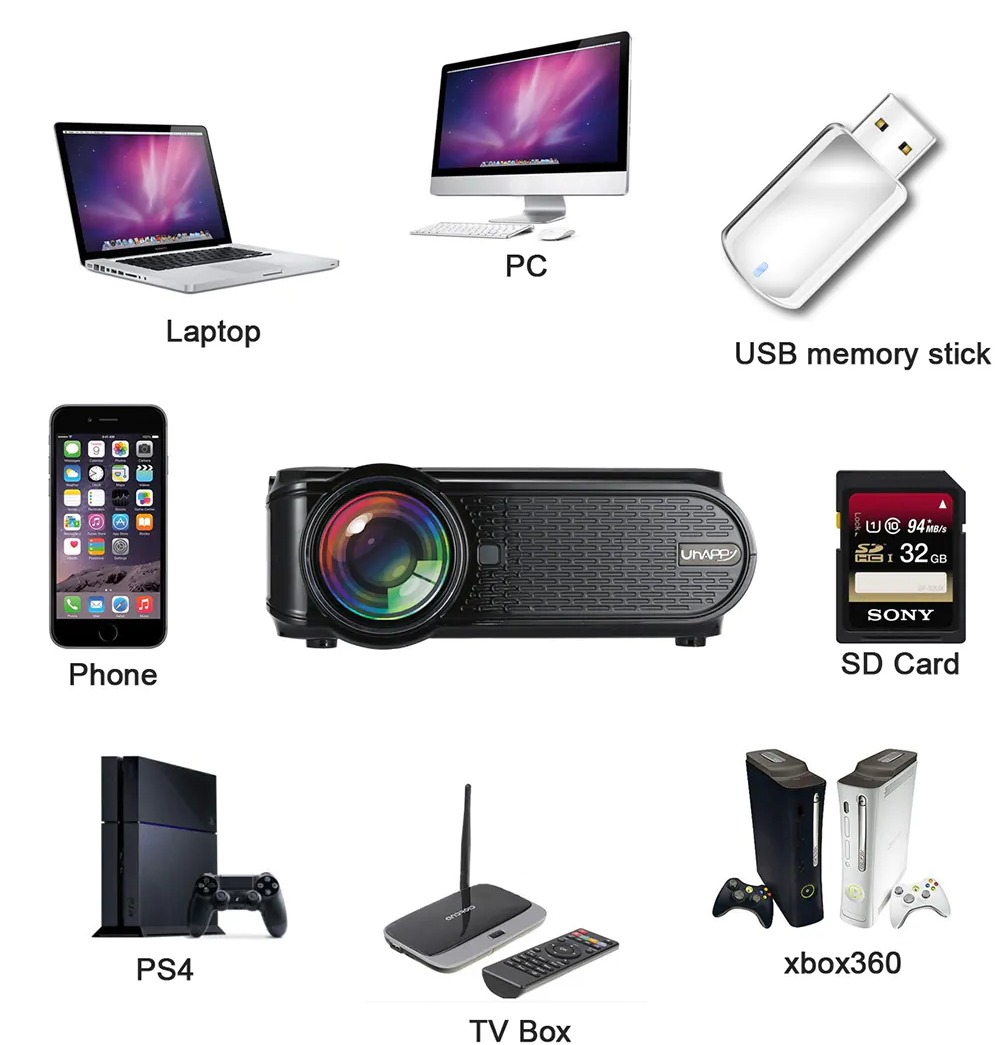 For currently $86.69 you get over Gearbest a thoughtful and proper projector for extremely little money. For people who have been beamer so far always too expensive but also like to feel at home once cinema atmosphere, therefore, a real buy tip! Those who want to spend more money will receive a true Full HD projector for about three times the money, well, Uhappy U90 is worth having.