Ulefone Armor 9 – The World's First FLIR Thermal Imaging Rugged Phone With Android 10
The Chinese brand Ulefone goes even further with its outdoor phones. Indeed with its Armor 9 and its infra red thermal camera, this one rubs against the CAT S61. With its release scheduled at the end of June on kickstarter, this new rugged phone is announced at less than $400. Will it keep its promises?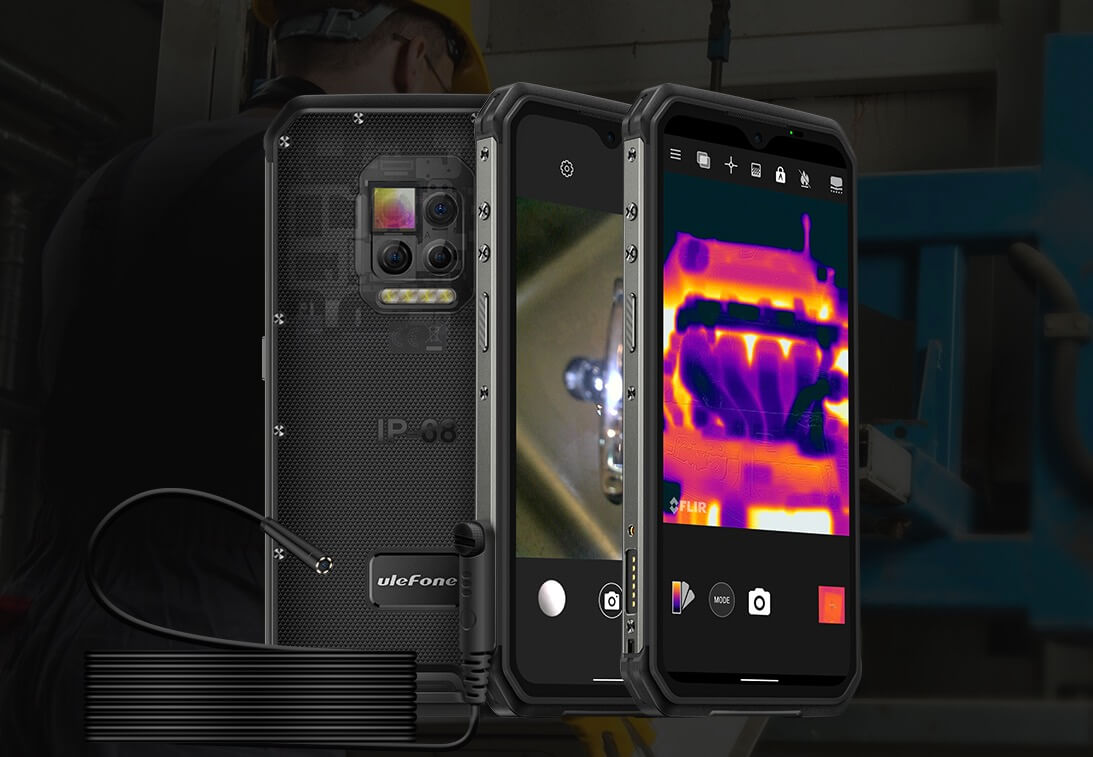 The Ulefone Armor 9 is due to be released very soon, presents itself as a beast of war capable of seeing everything. Not only the visible spectrum but also the invisible one by allowing access to the infra red one. Indeed, this one uses FLIR thermal sensor technology to obtain an image coded according to the caloric radiation of the objects.
The infrared thermal imaging of the Armor 9 can be of interest in several ways. It can be used in agricultural livestock operations to quickly detect sick animals. It can also be used in the service industry or craft industry to identify hot spots in electrical switchboards and networks. At the same time, when camping to determine whether the noise outside is that of an animal, the neighbouring tent or a badly-intentioned prowler.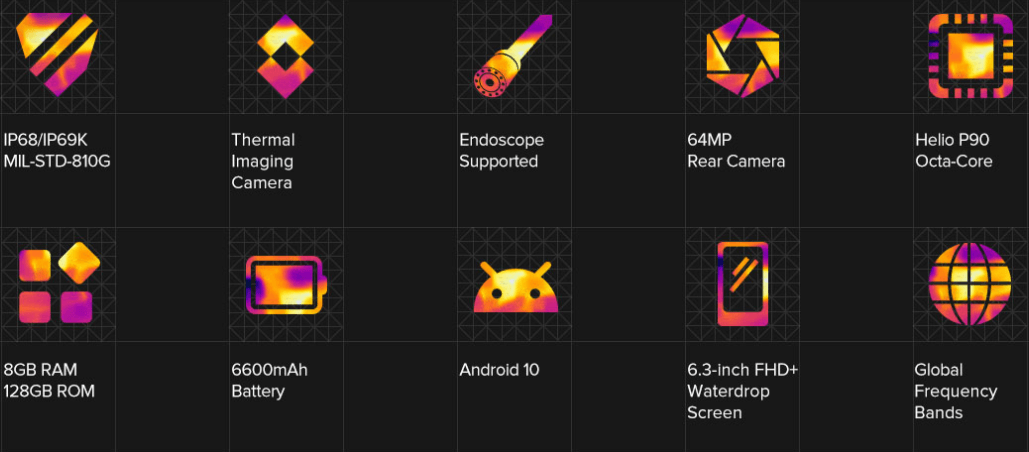 To be able to survive all extreme situations, the Ulefone Armor 9 is equipped with reinforced protections. Indeed, it is equipped with an armoured shell. This allows it to benefit from IP68, IP69K and Mil-std-810 G military classifications. It is also equipped with GPS, GLONAS and BEIDOU geolocation. An atmospheric pressure sensor completes the system.
This outdoor phone is mounted in 6GB/128GB with a 6.3 inch Full HD screen. It is also equipped with the Helio P90 processor as well as a 6600 mAh battery allowing a record autonomy. Indeed this one is announced for 35 days of standby, 14 hours of video, 30 hours of music or 27 hours of call.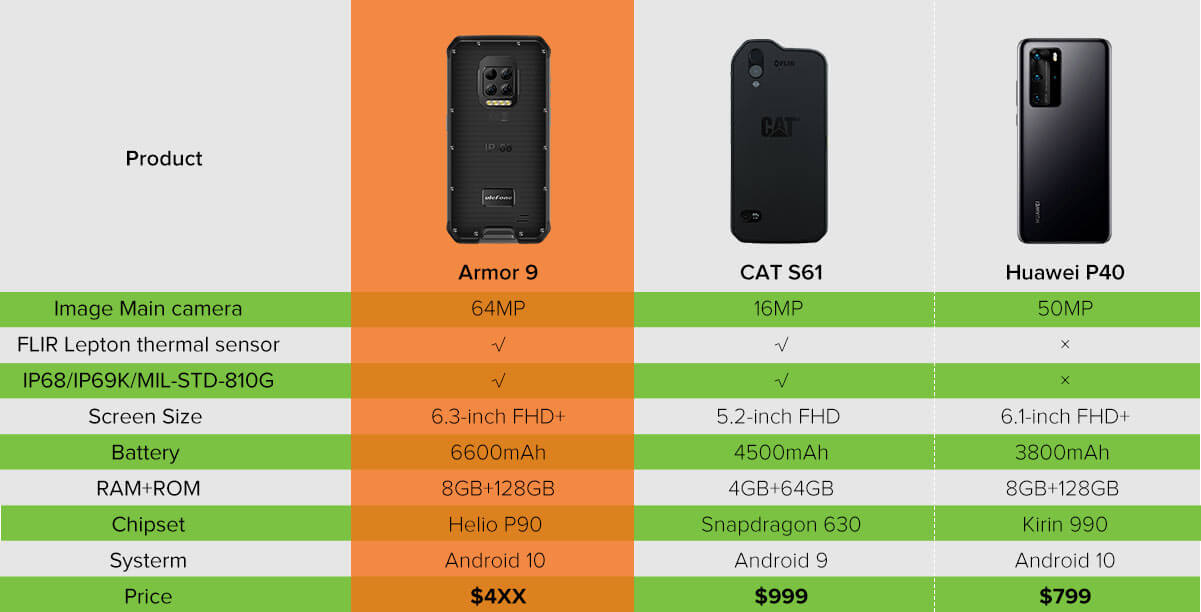 To equip this Armor 9, Ulefone company did not do things by halves. Indeed, in addition to the thermal sensor mentioned above, the rear photo module is composed of a 64 MP Sony sensor and a second 5 MP sensor for the bokeh effect. Also a 16 MP front camera for perfect selfies.
It uses Gorilla Glass 5 generation glass, which effectively prevents scratches. Even if a knife and key are used to scratch the screen, scratches will not be left on the screen. The two sides are protected by stainless steel frames, and the back and edges and corners are wrapped by plastic to achieve an all-round anti-fall effect.