UMIDIGI BISON is a new style rugged phone
The Chinese brand Umidigi is starting to tease a new rugged smartphone Umidigi Bison announced as elegant with a robust design.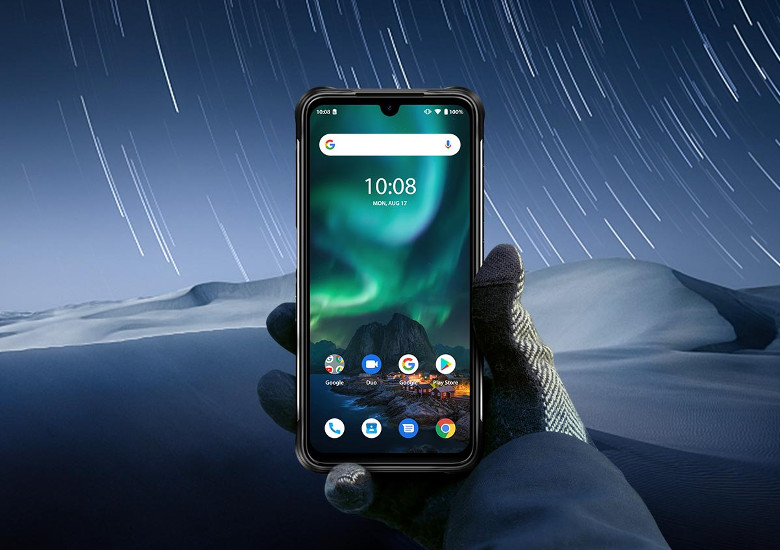 HIGHLIGHTS
● UMIDIGI is working on a new BISON series, which is a modern camera phone with a robust design.
● The first released rendering of UMIDIGI BISON shows a 64MP quad matrix camera configuration and a game phone-style back panel with a protective design.
● UMIDIGI is holding the Brand Power sale on AliExpress, offering up to 40% off until the end of July 15.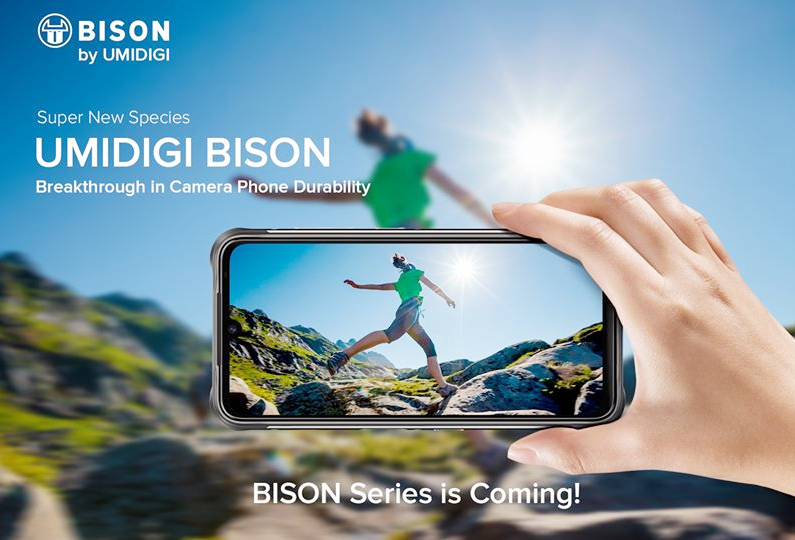 Rugged phones usually look like parts that have fallen off a dump truck and are becoming more and more boring. But now, a new UMIDIGI BISON phone comes with a combination of modern smartphone design, solid camera configuration and robust features that will appeal to you if you're unsure.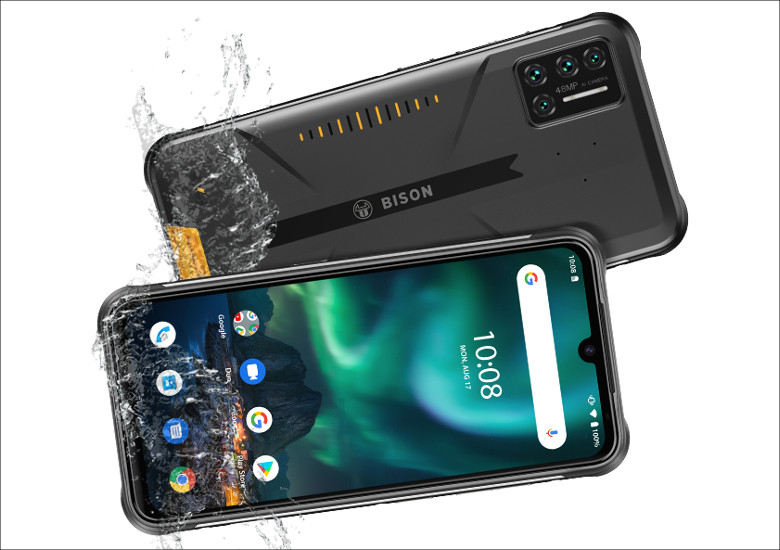 From the rendering disclosed at the back, we can clearly find a quad matrix camera configuration on this UMIDIGI BISON which is similar to the company's new flagship product, the UMIDIGI S5 Pro, but the BISON comes with an even better 64MP main sensor. To the right of the camera configuration, there are three mini dots on the rear panel, which should be the new sensor. In the center of the back, the name 'BISON' is very obvious and it gets a new unique symbol nearby, indicating that UMIDIGI really likes its new series. As far as the robust features are concerned, the four corner cushions can provide you with a safe and convenient outdoor and sports experience.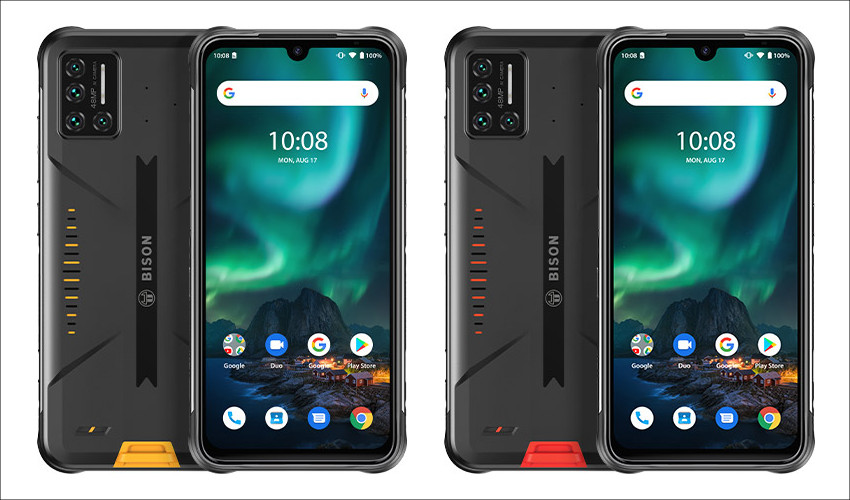 At the front, the UMIDIGI BISON has a modern, frameless screen design in contrast to the old display of robust phones with a large frame.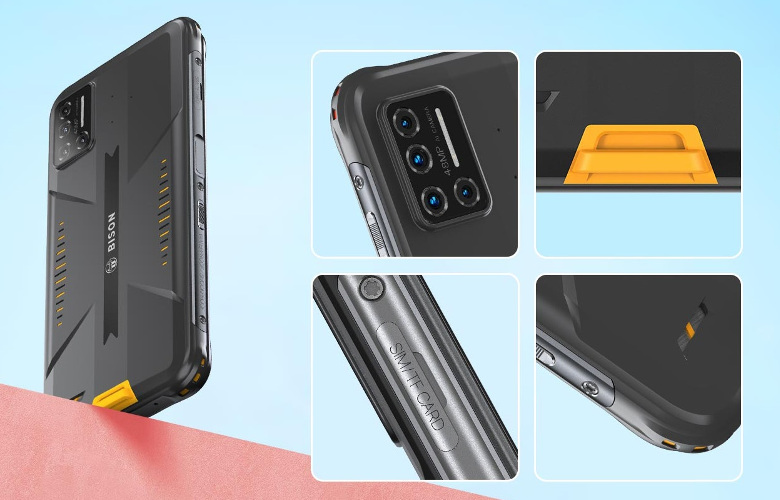 Other features and the design of the central frame are still unknown. In addition to the modern smartphone features, we expect the UMIDIGI BISON to come with a shock-proof, waterproof, dustproof display with IP68, a large battery and customizable buttons for outdoor use. Regarding the price, it should also be very affordable according to UMIDIGI's strategy.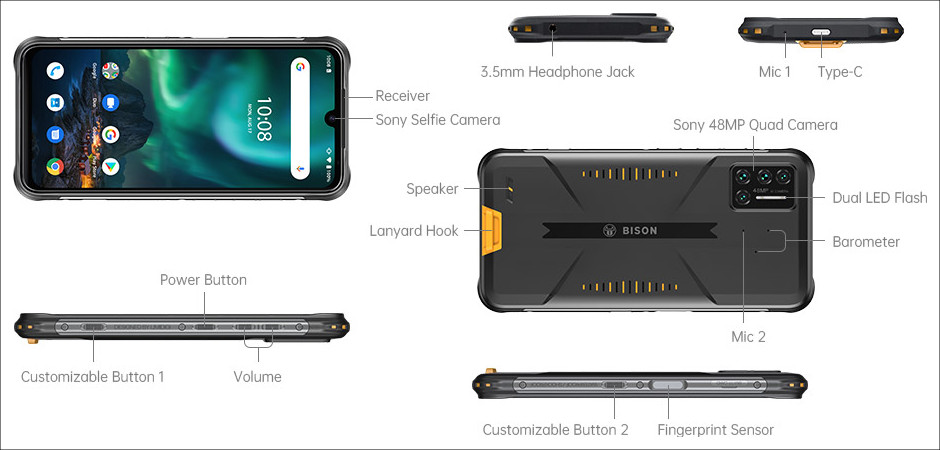 UMIDIGI BISON has a product page on the UMIDIGI Official Store in Aliexpress, and as of August 18, the price is $299.99, but global sale is planned in the near future. UMIDIGI says, "Put it in your shopping cart while it's still available, and you'll be notified of a price reduction! That way, you'll get some information on the price drop! And that's just the way it is.
The UMIDIGI BISON is the minimum ruggedness, or rather, the design of a phone that you can use in the city without feeling uncomfortable. And of course, you can use it in the ocean, mountains, and sports scenes to achieve its original outdoor performance, so in a sense, I feel it's a "just right mid-range device". It also looks good as a sub-machine with a different character from the main device for people who use high-end smartphones.