Utorch LE7 E27 WiFi Smart LED Bulb App / Voice Control
A SMART light bulb that connects to your phone with the Smart Home application. Pairing with your phone is very easy, just plug the bulb into place, turn on the light (the light will blink) and start the application. Here's a sign of + then Smart Lightning> Lightning Devices and asks if the light flashes quickly. Press OK, enter your local and voicemail password!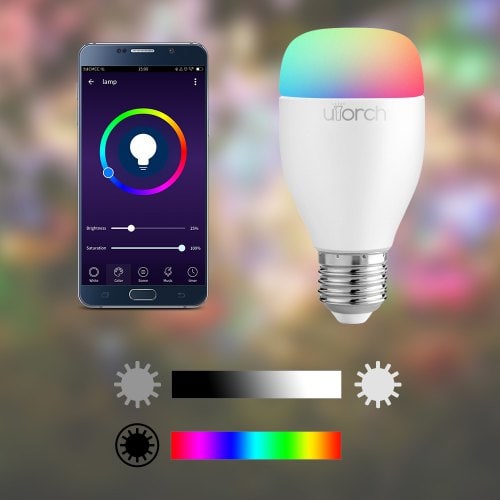 The Utorch LE7 E27 bulb according to the specifications has 7W and I think it really is 7W because I had a 5W nonsmart that illuminated much weaker. As with any SMART light bulb, the brightness and color can also be adjusted with some predefined scenes (see images) plus hours and minutes, SMART (sunrise / sunset, outdoor weather etc), and "Choix-a-la-creme" mode of "Disco-party" lighting (as I said it), meaning lighting according to music. Very sensitive stuff can change the lights even for a discreet music (just use the phone's microphone).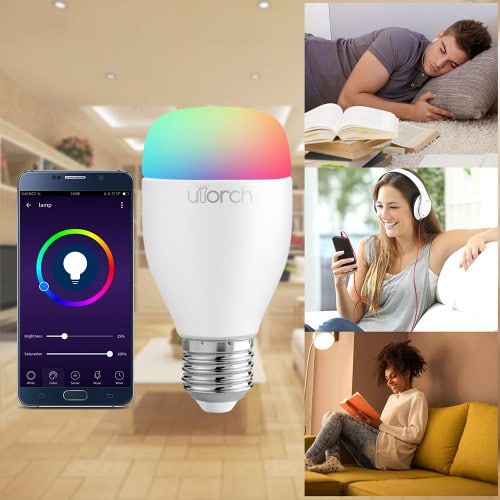 Overall, from what I studied related to SMART bulbs, not wishing a gateway to command it, I think it is one of the best versions on the market at the moment.