Virhuck V-6 RC Drone with 1080P camera
For fans of unmanned aerial vehicles, Virhuck has released a new model of multicopter V-6. The RC Drone of this model has new features that significantly improved its flight characteristics. A distinctive feature of the drone is the presence of the GPS module, due to which it became much easier to control the UAV.
An overview of the Virhuck V-6 model made it possible to see that the drone's case is made of durable glossy plastic, the rays are also made of gloss, but the landing legs and the camera remained classic matte. The RC Drone is made in black, there are silver inserts on the front of the case, and red LED inserts on the ends of the rays. The power button is also painted silver and is located on the front of the case. Such an unusual color gives the device elegance and originality.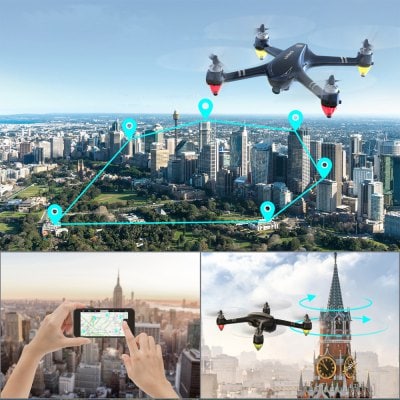 The camera is fixed to the device in the bottom of the case with a special groove with a latch. In the same way, the landing legs and protectors are attached to the device. The battery has a special shape, when it is inserted from the back, it will protrude slightly from the case.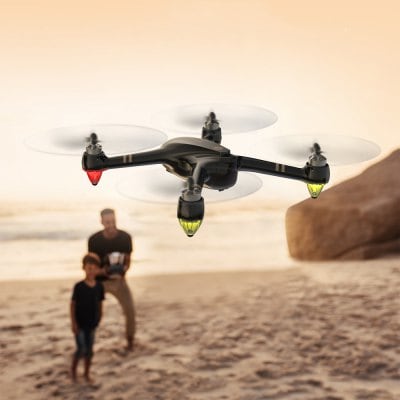 At the ends of each of the beams installed propellers and motors. The set of Virhuck V-6 provides protection of propellers, which is attached by a latch. Around the lower perimeter of the device, as well as under the screws, there are powerful LEDs that provide easy piloting in the dark.