Vivo Y95 4G Phablet 6.22 inch Global Version
A new member arrives to Vivo's family. This is Vivo Y95 with 4GB of RAM, 64GB of storage and Snapdragon processor to give free rein to all the tasks you want to do from your mobile without fluidity problems. A dual camera with 13 megapixel and a next-generation design with full screen, glass back and notch shaped like a drop of water. Design and cutting-edge technology in a mid-range smartphone that you will find at a very competitive price on our website.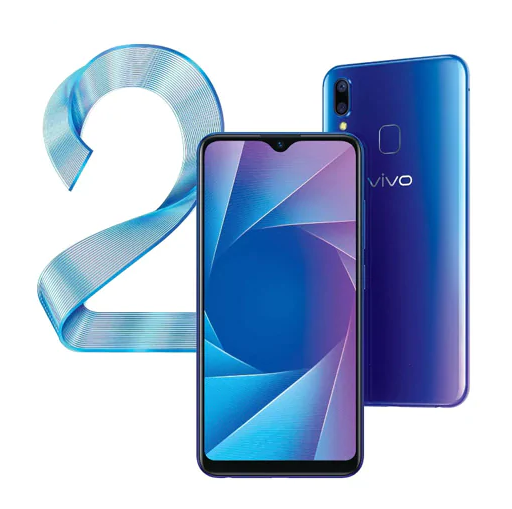 Infinite screens with notch are in fashion. But if there is something that is the latest trend in recent months is the incorporation of the smaller notch and shaped like a drop of water. The introduction of notch in the smartphone panel has been a revolution in the market. Many brands of all ranges have opted for the bet of this type of design that results in a larger screen along with the reduction of the edges on the sides. But in recent months, what is undoubtedly a revolution is the incorporation of the notch or notch shaped like a drop of water. This type of notch is even smaller and only takes up the space needed to hold the front camera.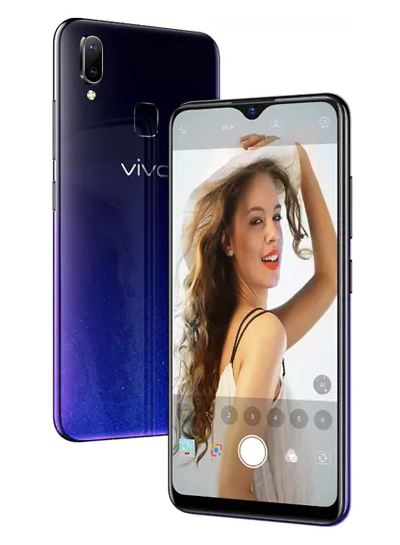 In this way the touch screen can reach to the top of the terminal, giving rise to a wider space and taking advantage of that space that is gained for notification icons. In this way, the space that was previously left for these icons is gained as a useful screen resulting in a screen of much larger dimensions. That's why the screen of this Vivo Y95 has 6.22 inches in a device that does not have too large dimensions and therefore is quite comfortable to hold. You'll have a wider view and more room to view multimedia content, navigate or use the split screen feature.
The front camera of this Vivo is composed of 20 megapixel with a f/2 aperture so you can make quality selfies with good lighting and clarity. Capture more details of your face and as it has Artificial Intelligence, it detects your age, skin tone or texture to offer you improvements and get your best face automatically without having to adjust it yourself. This front camera also features face recognition so you can unlock your mobile screen at a glance without having to memorise numbers.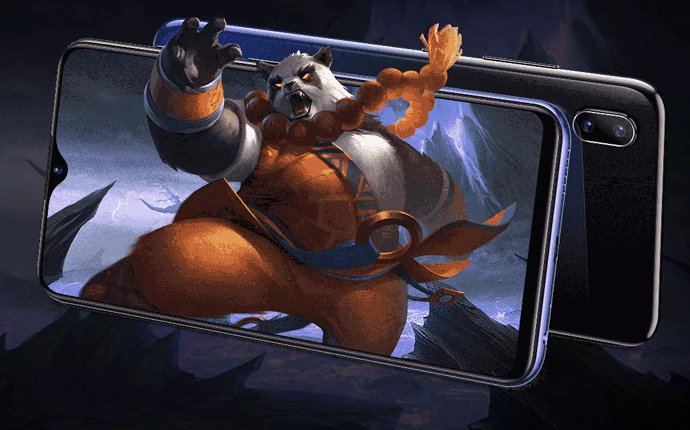 Your face will be your password, so it's faster, easier and safer. In the rear camera Vivo Y95 has a camera of 13 megapixel + 2 megapixel, which captures photos with depth of field to give bokeh effect like professional cameras. It can identify up to 140 scenes for automatic optimization. Incorporating IA is something that greatly enhances the features of this smartphone and is compatible with Google Lens, which identifies objects and places by scanning.
It's a pretty powerful phone. It has a 4030mAh battery that is complemented with intelligent energy management, which will allow you to give intensive use for hours. Vivo Y95 is able to run multiple applications at once with ease, thanks to a 4GB RAM and the Snapdragon 439 8-core processor with a design of 12 nm. The IA Game Mode maintains its features, such as floating call alerts, background calls, and the game keyboard, while adding features like the new game wizard.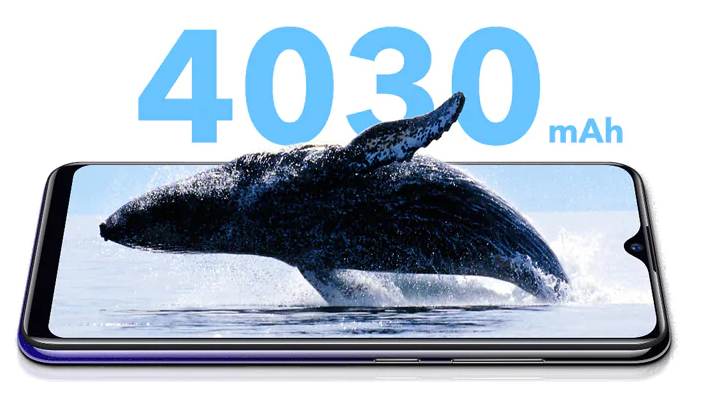 Fast side scrolling gives you easy access to all of the above features, all without leaving your game. With 64GB of storage, you'll have ample freedom to store as many files as you want without having to warm your head by erasing to make more space every two by three. Vivo's personal assistant, Jovi, will be able to count your steps or the daily calories you burn to give you statistics of your results directly in your mobile. It works with Android and its Funtouch 4.5 personalization layer.