VOYO I8 Max 4G 10.1 inch Phablet – MTK6797 Android 7.1 Dual Cards Dual Standby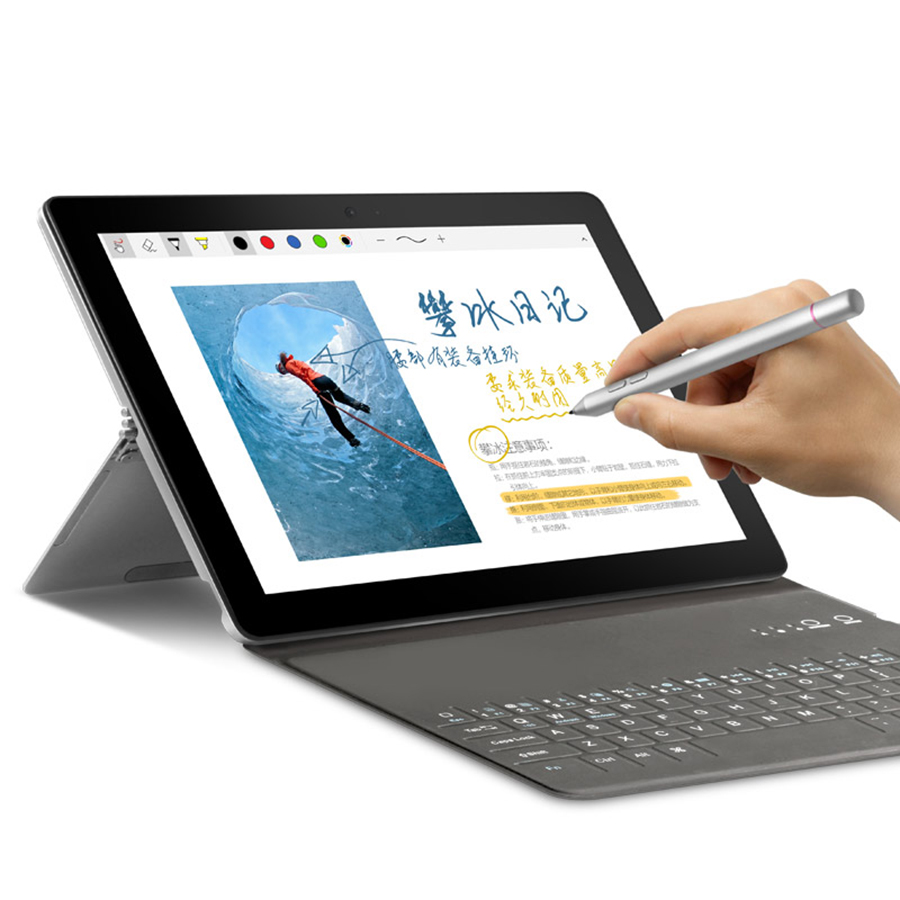 Having such a wide market of tablets, with each day more varied options in price and specifications appear, so it becomes somewhat difficult to find one that exactly suits our needs. But if we agree with most users is that we all need a multi-tasking tablet that offers good performance in all its functions and whose value is within reach of your pocket. That is why today I want to tell you the details of the Voyo i8 Max, a 4G 2 in 1 tablet with excellent build quality, which offers a 10-core processor and can also be obtained for a very affordable price.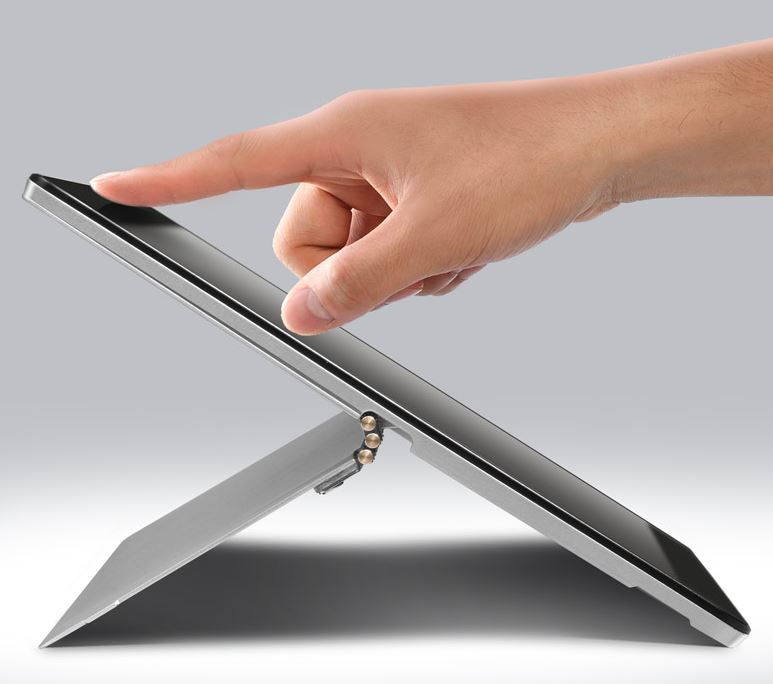 On the other hand, although 2-in-1 devices are fashionable, if you are looking for a full-fledged laptop here, I recommend you go through our analysis of Voyo i7, a laptop manufactured by the same brand, which comes with 8 GB of RAM, an Intel Core i7 and Windows 10 64-bit pre installed.
One of the main advantages of the Voyo i8 Max is its size. Since most of the smartphones available in the market are already 7 inches wide, it does not make any sense to buy a tablet with the same size. That is why the i8 Max has dimensions of 246mm x 170mm x 9mm, which frames a 10.1-inch screen, which makes it easy to operate whether it is used in tablet mode or if you want to incorporate an external keyboard for use it as a laptop.
In the same way, the tablet has an interface with large letters, as well as visual effects that make it easy to handle. Note that the keyboard does not come with the device, so if you are thinking about acquiring it with this, you must buy separately.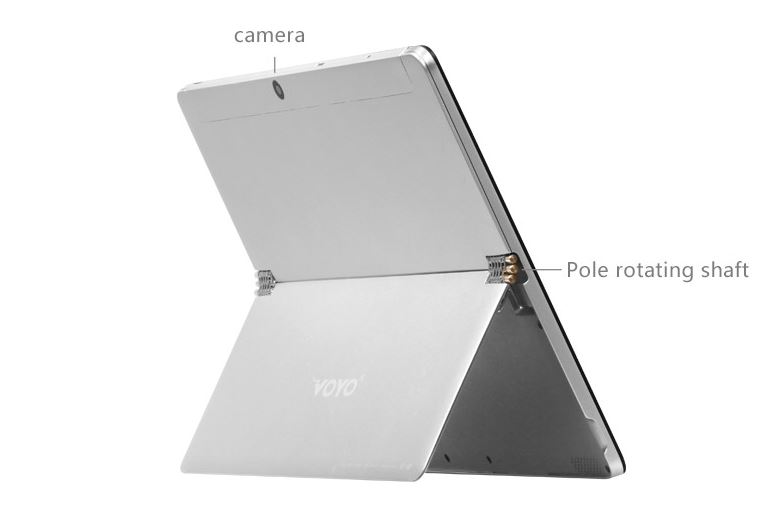 In addition, the quality of construction of the tablet is impeccable, since it is made with a metallic body that gives the team a better durability, as well as a more elegant appearance. As in other tablets of similar size, comes with a support on the back that serves to adapt the device according to the use you want to give, so it can adapt to stand on its own in case you want to use it as a laptop next to a magnetic keyboard, or simply to get a more comfortable position when reading or studying.
Also, the Voyo i8 Max offers a fairly decent camera configuration, with a front camera of 3.0MP and a back of 12.0MP that differs a lot from cheap photo sensors that come in most affordable tablets. Another remarkable feature of the i8 Max is that its screen has support for Stylus, so it is ideal for designers who do not want to spend a fortune on a graphics tablet.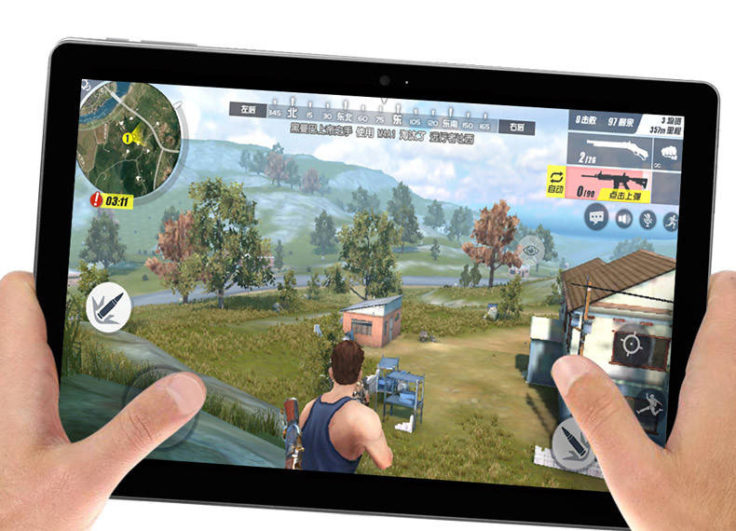 On the other hand, the Voyo i8 Max has a very attractive technical section inside, where its 64-bit processor with 10 MTK Helio X20 cores (MTK6797), which operates with frequencies between 1.4Ghz and 2.5Ghz, stands out. that also offers a reduced consumption that make it more efficient. This CPU is accompanied by a graphics processor Mali-T880 780, 4Gb RAM and has a storage capacity of 64 GB which can be expanded by a micro SD card to 128GB. This hardware configuration make the Voyo i8 Max be able to execute all kinds of applications, from heavy games to social networks. In the same way, the great power of the processor guarantees that the device will have an excellent performance performing multiple tasks at the same time .
Additionally, the device is equipped with a powerful 5000 mAh battery, which guarantees a full day's operation even under intensive use. It can be charged via USB and allows quick charging.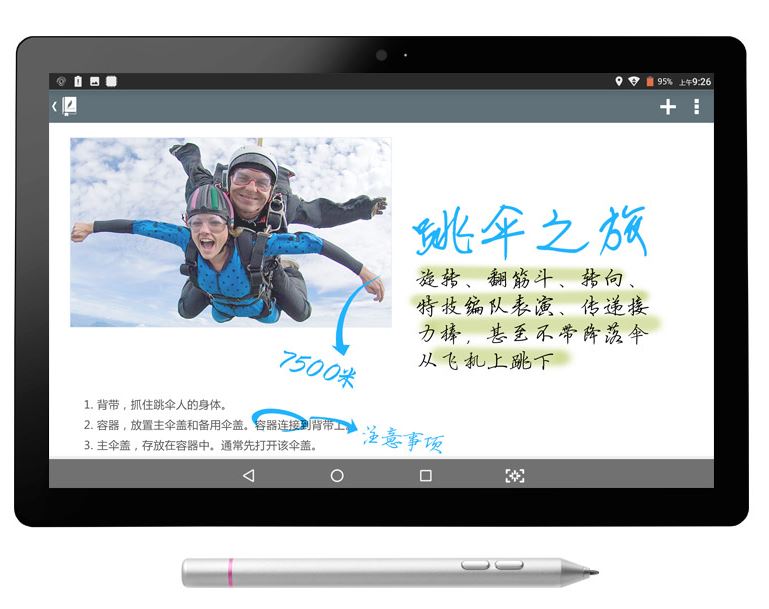 In the section of software, the tablet comes from the factory with Android 7.1.1 Nougat, one of the most stable versions of the operating system of Google and that offers a lot of features that the 10.1-inch screen present in the Voyo i8 Max will take advantage perfectly, as the function of split screen. For its part, the connectivity is also quite satisfactory, since it has two SIM slots that support 2G, 3G and 4G networks . In addition, it has other classic connectivity options, such as Wifi 802.11b / g / n that supports 2.4GHz and 5.0 GHz, bluetooth 4.0 with which it is possible to connect pre-peripherals such as an external keyboard or wireless headphones, as well as GPS-Glonass, which will facilitate the use of a multitude of applications available in the Play Store.