Xiaomi G9 Cordless Handheld Vacuum Cleaner
Dreame, Jimmy, Deerma, Shunzao, etc. With so many upright vacuum cleaner manufacturers and models appearing almost monthly, it has become increasingly difficult to choose a product that suits our needs.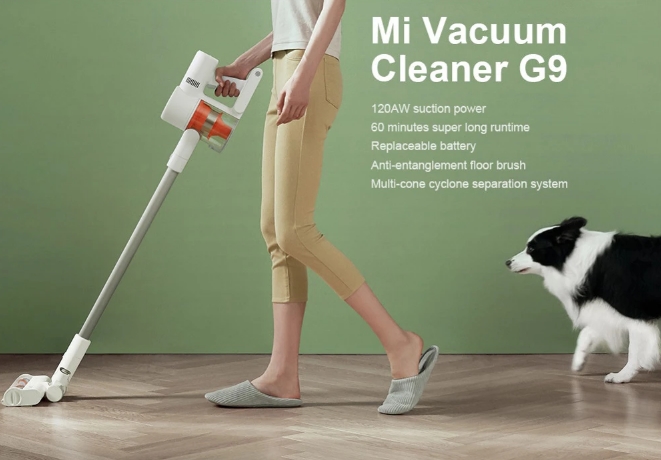 I think the important thing is to make the right choice, not to overpay if we don't need the best performing machine, but also not to buy the cheapest one thinking we got a bargain and in reality finding out it's not what we wanted. The Xiaomi G9 is one of Xiaomi's top models that ticks off 2 of most users' requirements (removable battery and carpet brush) while remaining quite affordable.
The design is Xiaomi's own, it looks modern, premium, in fact like any other gadget bearing the Mi logo. The suction power is 120 AW, which is the same as what we find in previous generation models. Instead, we get an upgrade to the carpet brush, which is similar to what we find on the Dreame T20. It's made of a rubberised plastic, to stop long bristles from wrapping around it, but also to make it easier to clean. It's a carpet brush and that means it will pick up dirt better compared to a floor brush.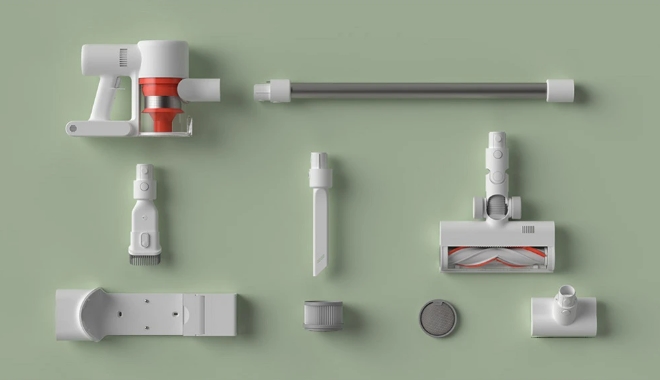 We also have a removable battery that can be quickly replaced when it runs out of power to continue cleaning. That's if the extra battery comes out for sale, we haven't seen it at the moment. The built-in battery can provide up to 60 minutes of run time, but only when used in ECO mode. We don't have a battery indicator display, although it would have been nice, as the capacity is also indicated by classic LEDs. The wall mount also works as a charger, and can charge up to 2 batteries at the same time.
The dust container has a capacity of 0.6L, can be easily removed and can be washed under running water (not only the bowl but also the filters inside can be removed and washed). Comes with motorised carpet brush, a mini motorised mattress brush and 2 other accessories for tight spaces. So we don't get too many accessories, but the essentials are not lacking.
If you are interested, please click on our purchase link to buy it!