YOYAplus A09 Foldable Baby Stroller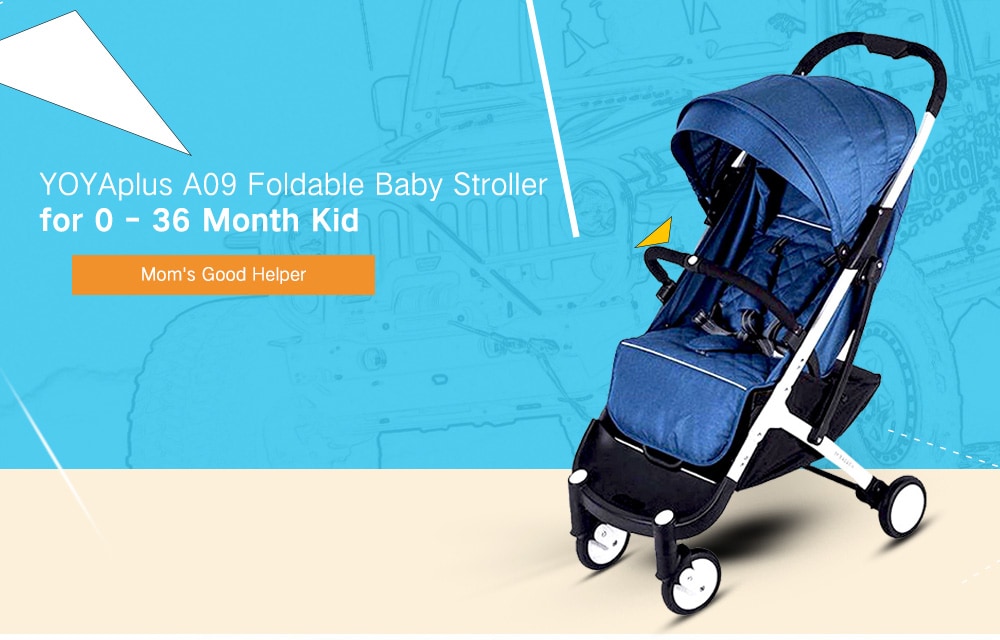 YOYAplus A09 is a true one-hand operation, one-button folding and closing, the storage is small and easy to carry, the luggage trolley mode is easy to deal with, and the oversized seat.
One Button to Storage
One Key to folding and storage, it can be folded and stored by one hand even with baby.
100-175 Degree Adjustable Backrest
It's easy to switch between sitting and lying down. 100-175 degree backrest can be adjusted freely, comfortable anti-milking milk, also suitable for newborns using.
Trolley case design to release Mom's hands
Telescopic pull rod, makes dragging more labor-saving, and the travel is more convenient.
Small Size & Easy to carry
Lightweight and compact, it doesn't take up space, it can be taken on planes, trans, etc.
Aluminum Alloy  Frame
High-quality, strong and stable, can bear the weight of 65kg adult.