ZANMAX R1 Smart Self Balancing Scooter Racing Hoverboard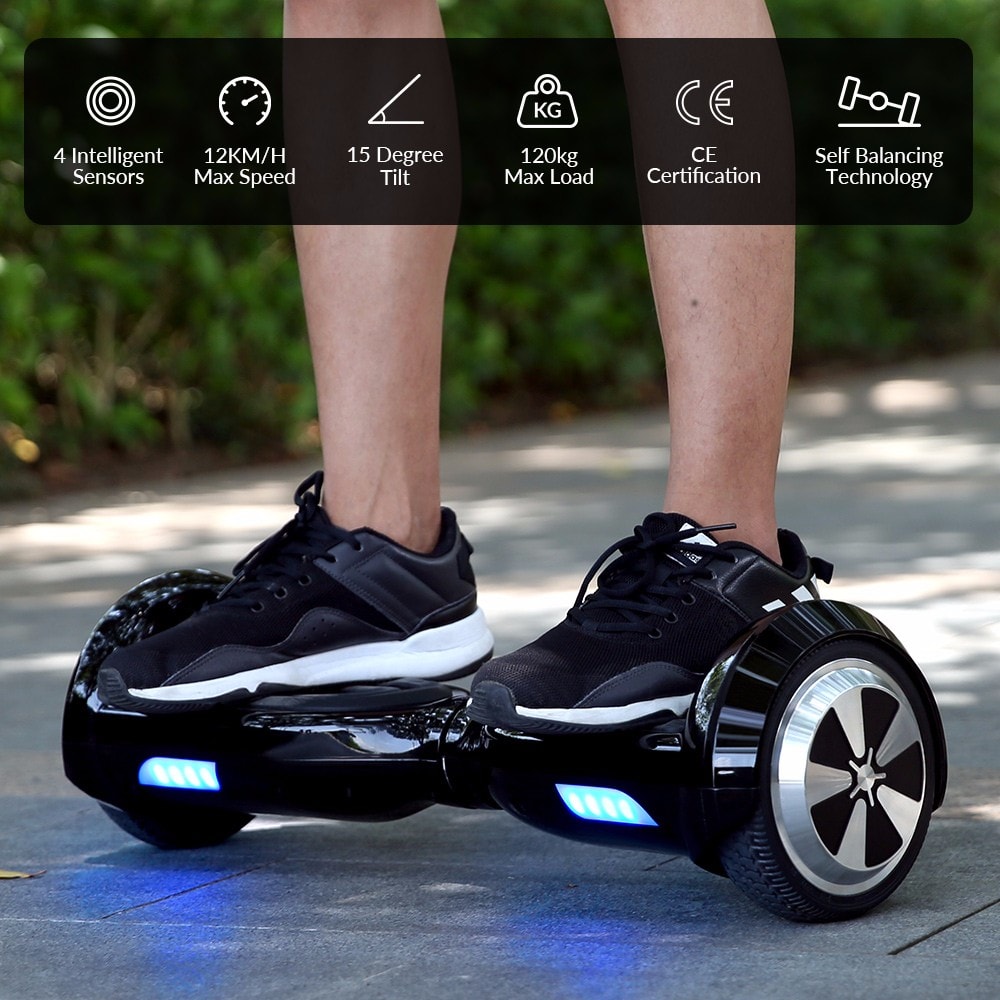 A lot of people find themselves clumsy and insecure on a scooter: they put one foot on, wobble back and forth, step off, try again and again. They actually know how to ride properly, but they just got themselves the wrong scooter.
Among all the beautifully-designed scooters on the market, ZANMAX hoverboard provides a safer and easier option. Not only does it have 4 highly intelligent sensors for easy turns and smooth braking but comes with a beginner mode for new users to learn faster and gain more confidence on riding.
Just set foot on the anti-slip rubber platform, you can ride at the speed up to 12KM/H and, leave a cool green light trail behind and let others eat your dust!