Zeblaze THOR 6 SmartWatch Phone With Helio P22 Octa Core Processor
After my Zeblaze Hybrid love mode and the launch of the Zeblaze GTS at a shock price, the brand is now teasing us with its new Zeblaze Thor 6, a 4G octa-core smartwatch under Android 10. While Apple and other large manufacturers dominate the Smartwatch market, there are more and more startups on the periphery, especially in China, that are trying to gain a foothold in this rapidly growing market. These small companies like to take unusual ways to get noticed. One of these manufacturers is Zeblaze, which does a lot different with its new Thor 6 Smartwatch than the established manufacturers.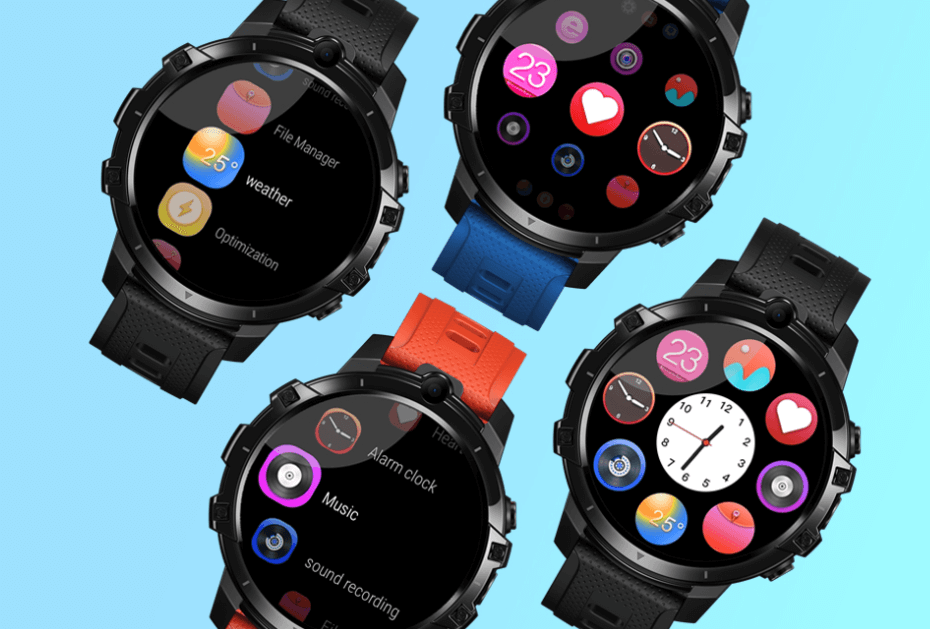 Little information for the moment but the teasers are clear, This Zeblaze Thor 6 connected watch will have a Round screen with a front camera, a ceramic outline, an Octa-core Helio P22 processor, will be 4G with 4GB RAM+64GB ROM under Android 10 and will be available in 3 colors. Which is already a good start, isn't it?
The battery with its capacity of 830mAh should provide runtimes of two to three days. Despite the smartphone specifications, the watch comes with many classic Smartwatch features. So you can use it to track various sports and for example your pulse.
The round IPS display is 1.6 inch in size and has a resolution of 400 x 400 pixels. Furthermore, the clock has a 5-MP camera in both the front and the back. The ceramic and plastic housing is IP67-certified and weighs 74 grams. Considering the specifications, this is relatively light. In comparison, the Galaxy Watch 3 is only a little lighter at 53.8 grams. As operating system, the full-fledged Android 10 is pre-installed.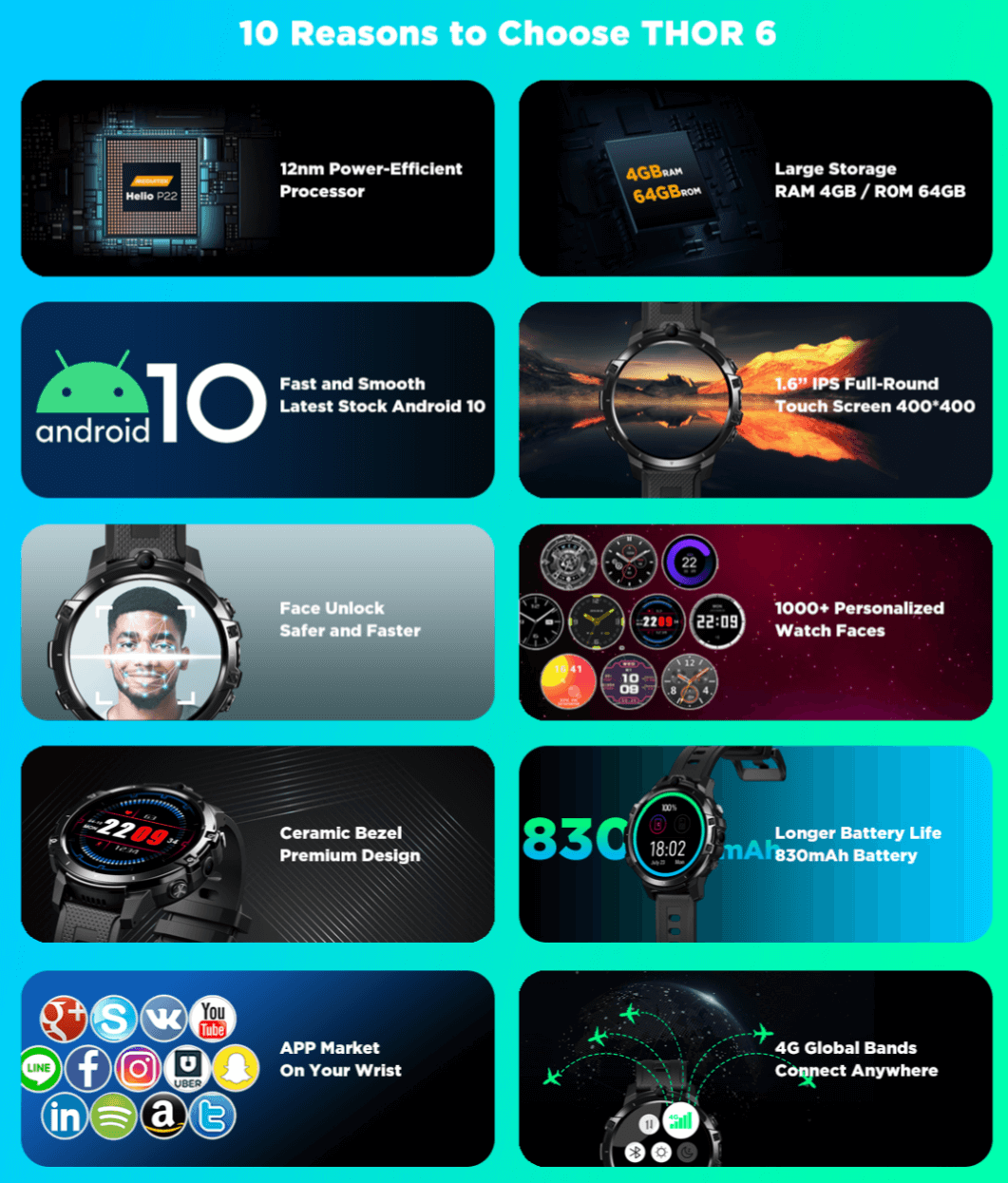 Currently the Zeblaze Thor 6 is not yet available in Europe. However, with 219 US dollars the Smartwatch is relatively cheap in the United States on AliExpress and is likely to be available in Europe soon. After all, the previous generations are also available in this country via the Chinese platform.