Zidoo Z1000 High-end TV Box
Today we introduce a new high-end TV Box Zidoo Z1000 that is a model continues to expand the family of high quality multimedia players image and sound by this brand. At hardware level we have a model quite continuista although on this occasion have changed quite a lot their connectors and in the design we have that if with internal bay for 3.5 inch disks. You can see how this processor and the Zidoo environment behaves in the Zidoo Z10 review.

Z1000 is a wonderful 4K UHD media player with the best performance based on the upgraded version of Realtek 1296DD. Compared to previous generation chipset, it has 30%better performance, more powerful peripheral expansion capabilities, a new image optimization engine and HdR to SDR conversion engine.
With all-aluminum alloy body, the surface of Z1000 adopts oxidized sandblasting and drawing process. Equipped with large and stylish front LED display, you can see all kinds status on display,and also can set brightness or turn on/off it, which combines practicality and appreciation.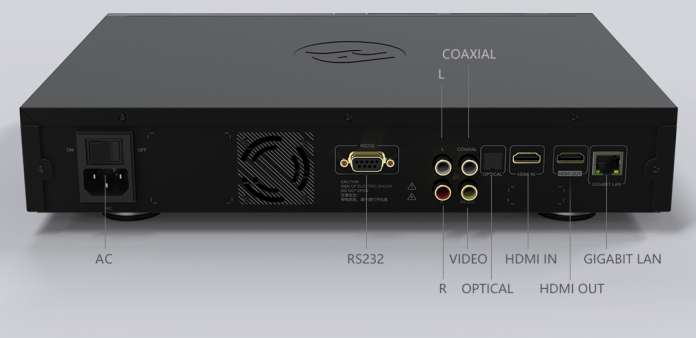 Z1000 is equipped with a hidden NSS patented metal HDD bay. Once turning over the cover plate, hard drive space will show up. You can enjoy a wonderful audio and video experience with local resources.
The fire-new upgraded WIFI module support 2T2R MIMO 867Mbps, it connects with wireless network stably and could guarantee best wireless audio and video experience.
Benefited from the deep cooperation between ZIDOO and REALTEK, valuable experience based on REALTEK 1296 for nearly two years and hundreds of thousands of feedback from users Z1000 gathers with hundreds of optimization.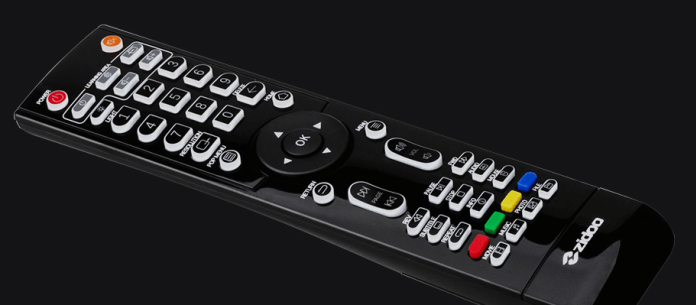 Quality is the lifeblood of the company, ZIDOO attaches great importance to the quality of products. All electronic components of ZIDoo products a are high-quality and up to world environmental standards Z1000 not only has a stable structure, but also has good heat dissipation performance. The motherboard adopts immersion gold craft, which greatly guarantees the lifespan of the product.
Z1000 comes with standard full-function infrared learning three-in-one mote control, remote control without dead angles, control as you wish.
Z1000 developed deeply from the native Android 7. 1 architecture, the system performance is significantly faster than the previous generation. New system design, smooth running process and interactive experience with aesthetics design create a user-friendly operating system.
Z1000 has a new image quality optimization engine technology, true 4k 60P decoding, H 265/HEVC 10bit hard solution accurate frame rate switching and automatic resolution switching(23. 976, 59.94, 25, 30, 50, 60).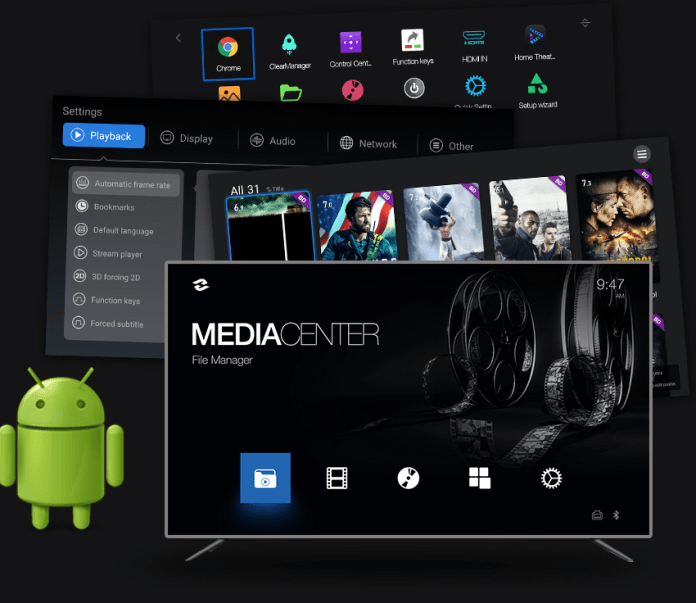 Z1000 has a new image quality optimization engine technology, which has optimized HDR to SDR algorithm, Also SDR mapping HDR function is supported. even if there is no HDR TV, the original color can be accurately restored when playing 4k HDR.
Z1000 supports 4k 60P point-to-point output, HDR/HDR 10 wide color range, 10 Bit color depth, 1.07 billion colors.
Z1000 is equipped with ZIDOO music player 3.0, supports native SACD, DFF, DSF, APE, FLAC, WAV and other lossless audio formats, also supports CUE track, CUE list display and a variety of EQ effects; It could automatically read album cover, high-accuracy match lyrics Also equipped with user-friendly interface with full-featured features which is simple and appealing.
Z1000 breaks through Android SRC limit, audios display 192KHz high sampling rate Hi-Fi audio output. Supporting mobile phone control to listen to music.
Z1000 comes with an unparalleled automatic scanning poster wall, automatically categorizing series of movies and TV shows, and customizing layouts.
Z1000 possesses powerful subtitle function, supporting switching fonts and multiple color effects Supporting subtitles online download, internal SUP and external ASS special effects subtitles.
Z1000 supports playing the original Blu-ray disc files, and it is the first to support the UHD Blu-ray original navigation menu. The original blue ray playing experience is authentic, and more complete movies are watched The Blue-ray navigation function allows users to easily operate the audio-visual content.