ZOHD Nano Talon Black OP 860mm Wingspan AIO V-Tail EPP FPV Wing RC Airplane
Could the Nano Talon Black OP replace Parrot's Disco fire and its ease of use? This V-shaped aircraft, with a wingspan of 86 cm, is designed to be easily transported: it can be dismantled to fit in a bag. The main structure is made of EPP, with a carbon fibre linkage. If you are not satisfied with the assembly and settings, the device is available in a very complete and almost ready-to-use FPV version.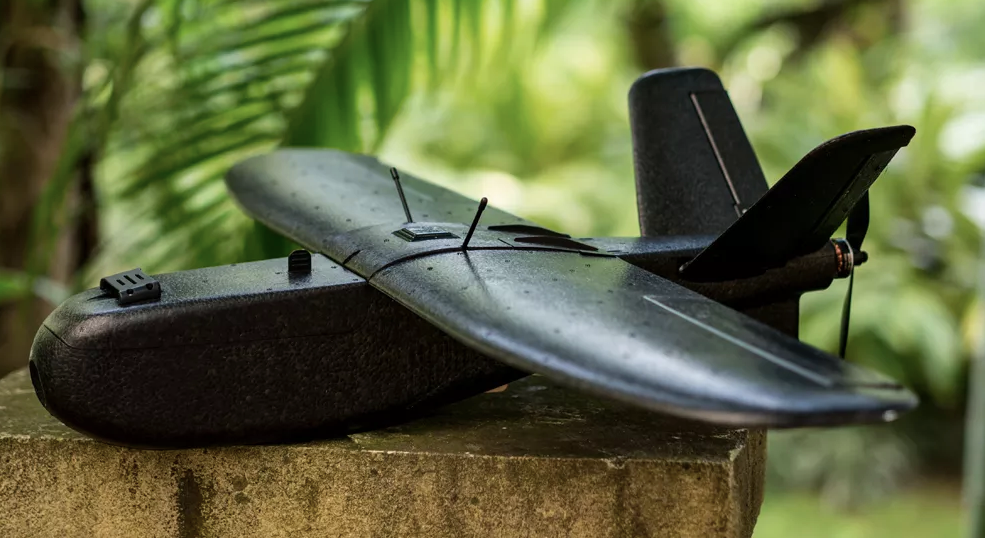 The ZOHD Nano Talon in FPV version is equipped with a flight controller called Kopilot. Forget about Inav and other wing tools, says ZOHD, the software is easy to use with disengageable stabilization, geofencing and automatic return to the takeoff point, without the need for a smartphone for control. This software tool drives the 30A ESC, the 2204 to 1870KV SunnySky engine and its 6-inch propeller. The aileron control is based on two 9g servos. The FPV part is provided by the VC400 Piggyback combo, a 600TVL FPV camera with a 120° FOV associated with a video transmitter capable of transmitting with a power of 0 mW (pitmode), 25 mW (the maximum allowed in France), 200 mW and 400 mW.
It seems that the GPS is not included in the kit, it is up to you to install yours in the trapdoor provided for this purpose. It also adds a radio receiver and a battery, 3S to 4S, from 1300 to 2200 mAh (or 18650 batteries). The device is able to carry a GoPro camera. The ZOHD Nano Talon Black OP is available in FPV version by Banggood at $155.99, a little less if you are fast at pre-order, with availability from 19 September 2019.