Despite many speculations during the presentation of Realme 5 and Realme 5 pro, the first smartphone equipped with 64 MP camera in the manufacturer's offer was not presented.
This does not mean, however, that the manufacturer has stopped working on this device, because there is concrete evidence that soon the phone will be officially launched and it may become the first smartphone in the world to use the latest sensor of the camera developed by Samsung. This model will debut on the market as Realme XT, which was confirmed by the manufacturer himself via Twitter.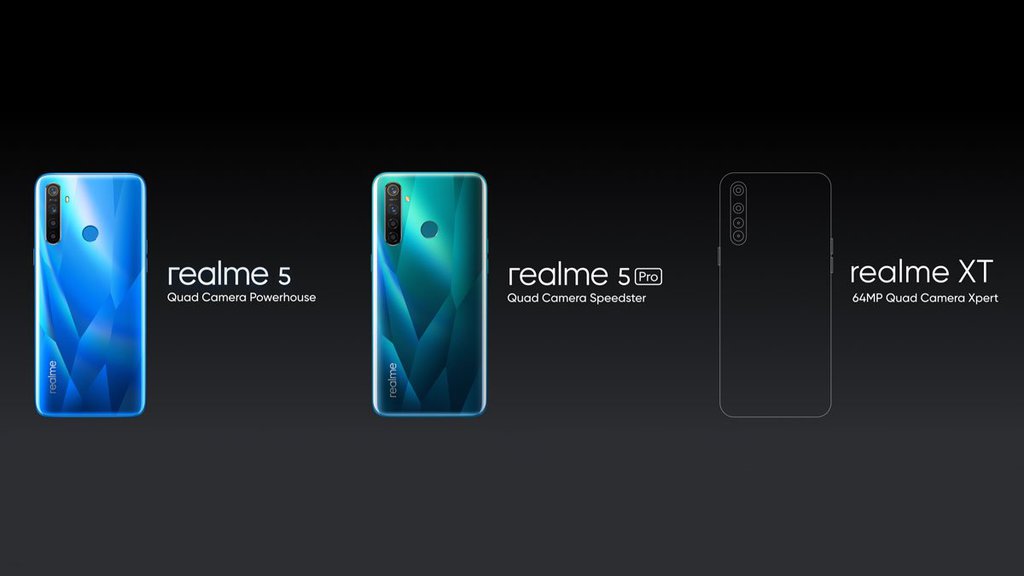 Realme XT will become another device in the manufacturer's assortment, in which four cameras will be used, although the first one with 64 megapixel sensor.
However, the new module of the main camera is not the only change compared to Realme 5 Pro, because the manufacturer decided to use a fingerprint reader located directly under the display, which will also make it the first Realme offer with this type of solution.
Realme in this model will use Samsung ISOCELL Bright GW1 sensor and connect it with three other cameras – wide-angle, macro and depth of field sensor. However, it is possible that the company will opt for a telephoto lens instead of a background blurring sensor, which will make it a better choice for the middle class.
ISOCELL Bright GW1 is a 64MP camera sensor that offers one of the highest resolutions for smartphones. As with Samsung's 48MP sensor, it uses a technology to combine four adjacent pixels into one large pixel, which actually allows a 16MP photo to be taken. The aim is to make even images in poor lighting conditions look much better as light sensitivity increases.
The sensor supports an extended dynamic range (HDR) of up to 100 dB in real time for richer tones. In addition, it can record movies in slow motion FullHD at 480 frames per second.
Despite this confirmation, still little is known about Realme XT, because oddly enough, the percentage manages to keep everything secret, so it can irritate us with such graphics. We expect, however, that we will have more information about Realme XT in the period immediately preceding the presentation.