The Shuttle XPC EN01 looks like nothing known in the world of our mini machines. It does not take into account the aesthetic part, although it remains an a priori on my part, to focus on its objective. Dissipate your equipment in a totally passive way.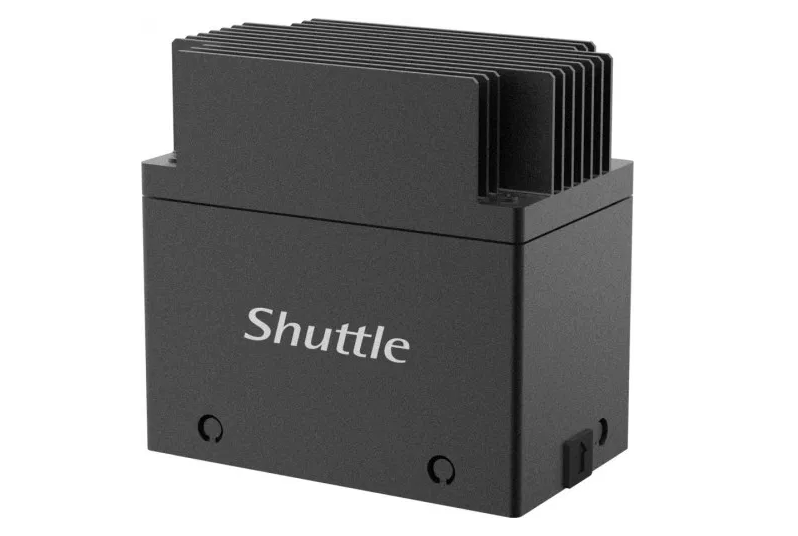 At 8 cm high by 8.7 cm wide and 5 cm deep, the XPC EN01 Shuttle is really tiny, but this does not prevent it from carrying conventional components: Celeron Apollo Lake J3355, J3455 or Pentium J4205. Chips displaying 10 watts of TDP that will be totally passively cooled.
The RAM is limited to 8 GB of DDR4 when it comes to storage, it is unfortunately not extraordinary since it is limited to 64 GB of eMMC to which we can still add an M.2 storage card. A second M.2 port will also be available to add a video capture card.
Please understand that this device is not a private PC. It is an industrial machine designed to be housed anywhere and almost instantly forgotten. Its maintenance will be carried out remotely, it does not have any mechanical parts and will therefore not require any technical support a priori during its entire lifetime. Its robust design makes it compatible with digital display applications, integration into PLCs or the control of industrial solutions.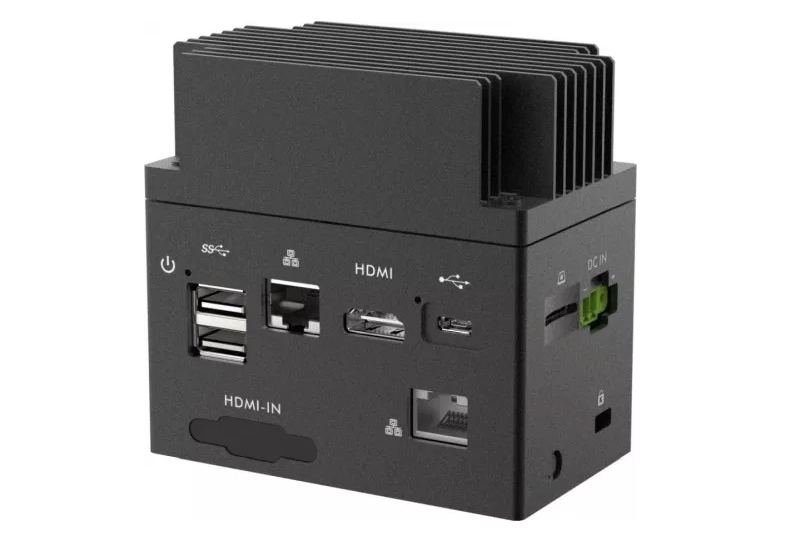 Its connectivity is complete despite its small size: One HDMI 1.4 output, one Gigabit Ethernet port, one optional second Gigabit port with POE, two USB 3.1 Type-A, one USB type-C, one MicroSDXC card reader and one optional SIM card reader for a 4G module. On the picture you can see an HDMI-IN port for a video input. This fits with the M.2 video capture card option. The Shuttle XPC EN01 will allow visual recognition applications with the possibility of trading the Intel processor for a Nvidia Jetson TX2 circuit.
I find Shuttle's approach interesting, it's not as surprising as it sounds since many professional or military PCs look exactly like this type of device. Fixed behind a screen, this PC will be totally invisible and I wonder to what extent this type of approach, perhaps a little more open, could not correspond to general public uses. A MiniPC just a little wider, with the same type of chassis with large dissipation fins, which could be totally forgotten under a desk, behind a screen or over a piece of furniture. Connected via Bluetooth, remotely connected via USB 3.0, inaudible, puncture-proof and requiring just a little dusting from time to time. After all, the most successful mini-machine today is probably the one you don't see at all.