Hi guys, how are you doing, I'm bringing you benefits. NOW ON!DO NOT MISS THE SLASHED PRICES AND FREE GIVEAWAYS!
Cooking stress has been reduced drastically with the invention of products which helps to do most of the kitchen jobs like frying, and the rest.­ The Carl Schmidt Pressure Cooker and Air Fryer is one of those kitchen products you should consider to add to your list and it is currently available on Gadgetslootbox for a promo price and the store has also provided a $30 coupon on the page for this product.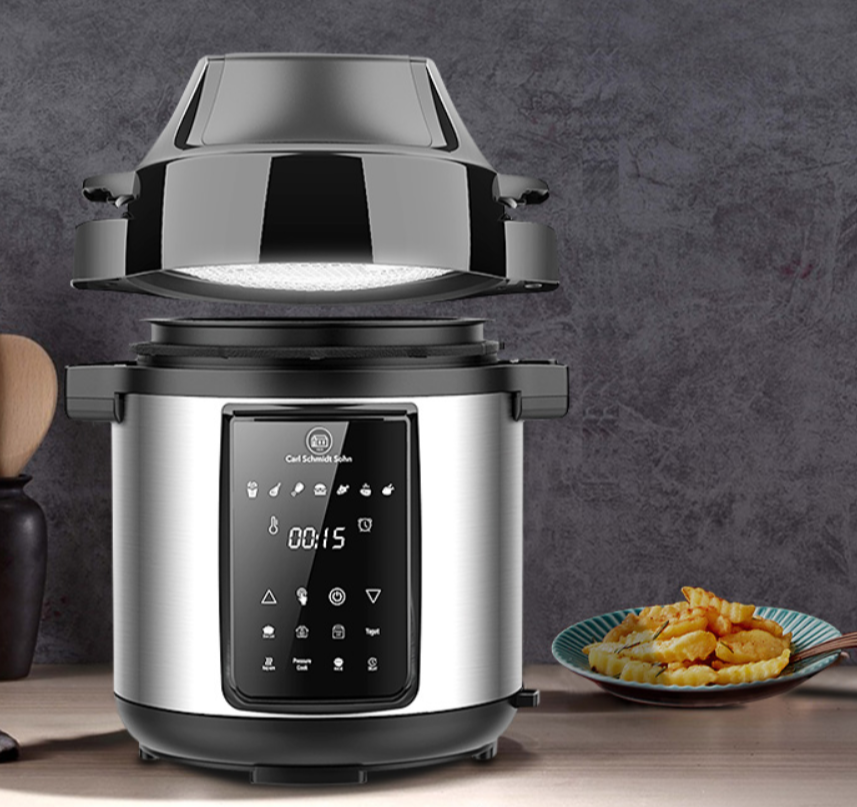 Hot Deal Deal! You can buy Carl Schmidt Sohn 6.5Qt Pressure Cooker & Air Fryer Combos from Gadgetslootbox.com for only $169.99 (regular price: $199.99) if you'll use provided coupon code. Promotion period:July 13, 2020 ~ August 2, 2020 (UTC).
If you are a new user, you can also go to get the 15% discount coupon, click here to get it. coupon code: asgjyktv
Activity Rules
1. Place an Order: Click "Limited exclusive coupon" to get 30 Off, and buy the Carl Schmidt Sohn Pressure Cooker at $169.99 during July 13, 2020 ~ August 2, 2020(UTC)
2. Submit Product Reviews: Leave your use experience in Comments before August 12 (expiry date of review collection).
3. Free Product Sweepstakes: We will randomly select 20 lucky winners in Comments, and announce the winner list in Facebook page.
4. 100% Cashback: Winners get cashback to their payment accounts within 3-5 days!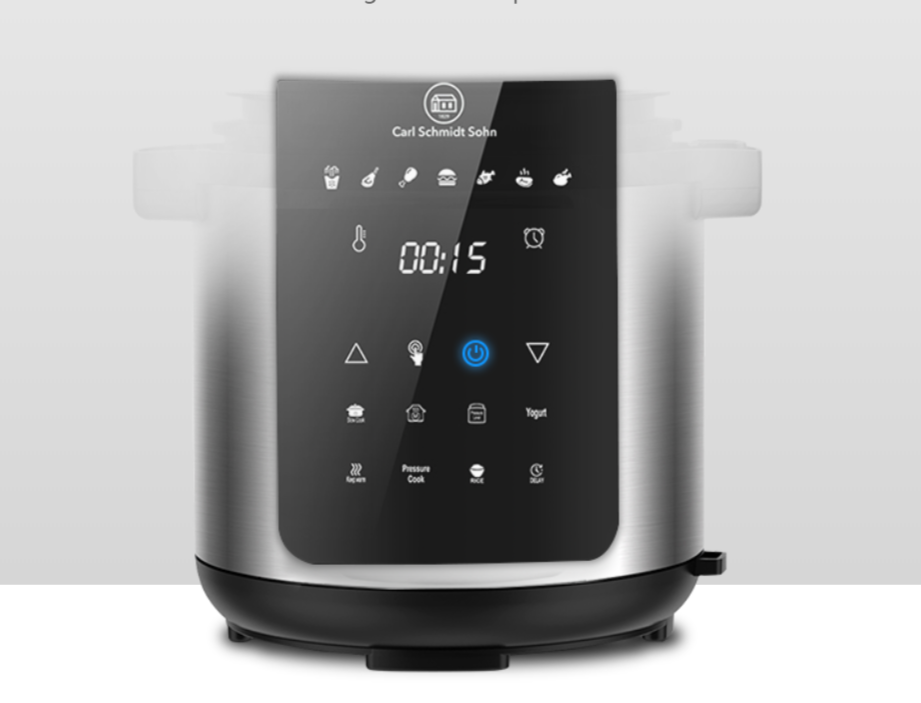 Notes
1. Save $30 by clicking "Get It Now" to receive a coupon code at checkout.
2. Submit a product review after purchasing for a chance to get it free.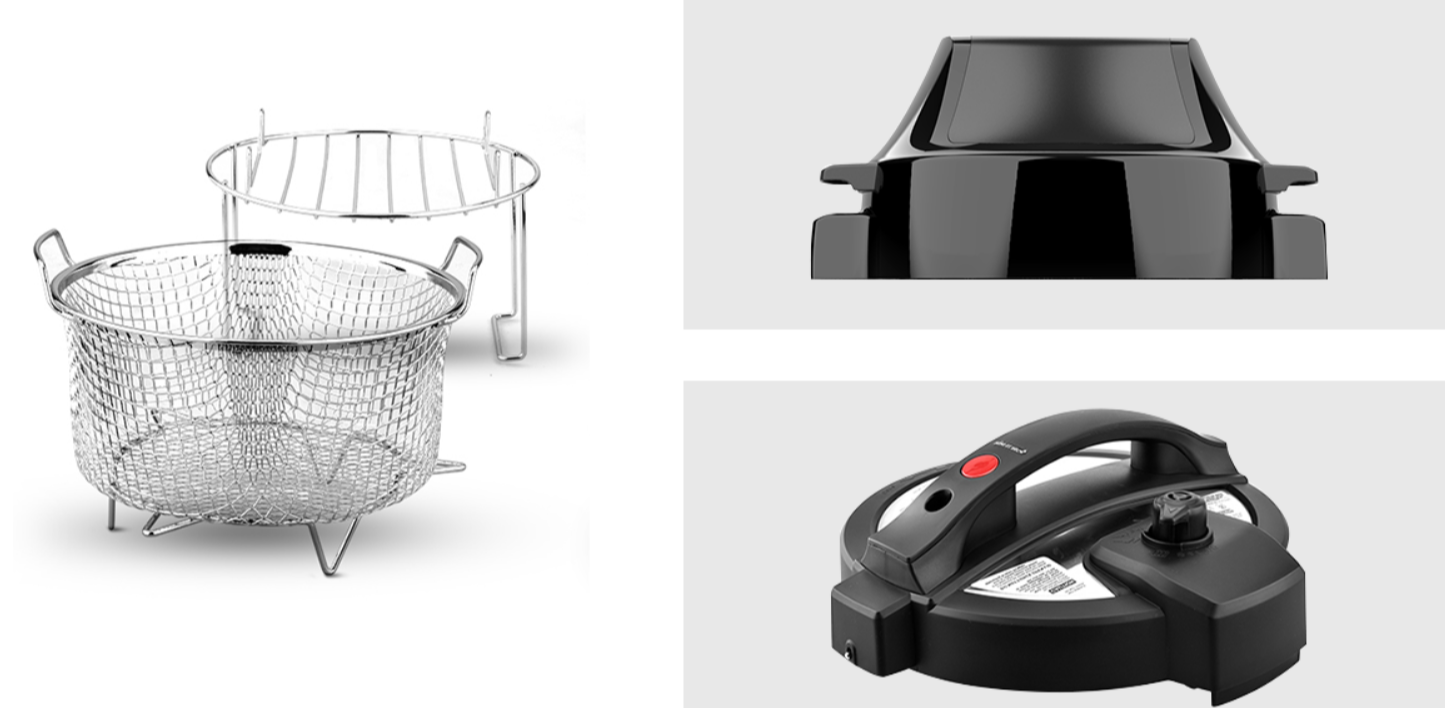 Carl Schmidt Sohn Pressure Cooker Main Features
– Multiple Functions & Options. It has multiple cooking capabilities including: steaming, searing, pressure cooking, air crisping, baking, roasting, broiling for preparing delicious food with tons of flavors. A multifunctional cooker saves your space and time.
– Healthy Diet & Crispy Taste. Air frying technology uses a circulation of hot air to cook food without oil, which is accordant with healthy diet (fat 97% lower) while retaining the deliciousness of the food.
– Easy to Use & Clean. A LED touch on the panel to select one of 15 cooking pre-sets, easily start your cooking. The built-in preheat function can ensure the cooker reaching desired temperature. It comes with advanced lid separation design, to wash it you just need to remove the lid and wash it gently.
– Safe Material, Healthy Life. The nonstick-coated inner pot is dishwasher safe, PFOA-free & BPA-free. An ideal gift for family and friends who enjoy healthy diet.