On February 26, Sogou held an online conference on new AI recording pens. At this press conference, Sogou not only officially released S1 and E1 new AI recording pens, but also launched S1 and C1 Pro products in cooperation with the Palace Culture of the Forbidden City. The newly released two core products have once again upgraded the experience of recording pen products with industry-leading AI technology.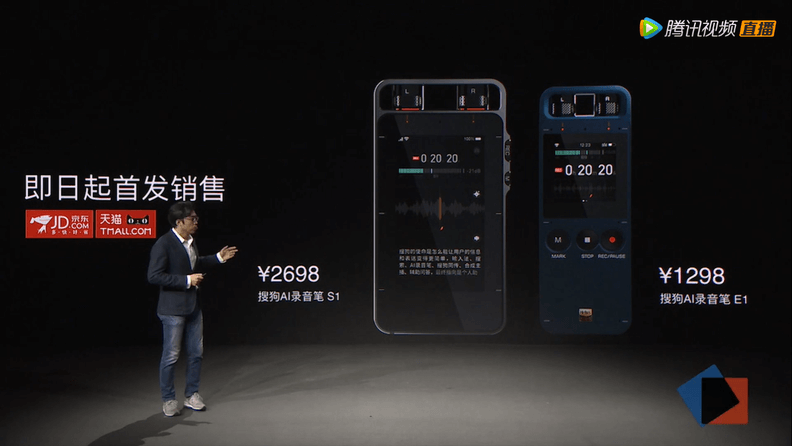 The S1 and E1 new products introduced at this conference have further achieved a comprehensive breakthrough and upgrade of product functions on the basis of C1, and have once again improved the user's use experience through the industry's leading super-strong pickup, accurate transcription, efficient sorting and all-round translation capabilities.
Sogou AI Recording Pen S1 Initiates AI Noise Reduction Function in Industry. In terms of hardware noise reduction, S1 is equipped with 2 Harman directional microphones and 6 omnidirectional microphones. The microphone array algorithm can effectively filter noise interference in the recording process. On the basis of hardware noise reduction, S1 also sets up a deep AI noise reduction function based on pureVoice AI noise reduction algorithm, which can filter more than 40,000 kinds of real noise and make voice recording clearer.
Faced with the problem of poor transcription experience caused by various factors such as accent and professional vocabulary during the transcription process, these two new products have also been upgraded well, with a transcription accuracy rate as high as 98%. While supporting real-time conversion of recording to text and conversion of recording files to text, it also has enhanced recognition capability, can identify different speakers, and greatly improves user experience. In addition, both products support recording and transcription in 10 languages such as Chinese, English, Japanese, Korean and German, and 10 dialects such as Sichuan, Guangdong, Tianjin, Shaanxi and Guizhou. In addition, the language models in the five professional fields of finance and trade, medical and health care, IT technology, politics and law, culture and sports created by the Sogou phonetic team after a long period of training have also been applied to this new product, greatly improving the recognition accuracy of industry-specific words.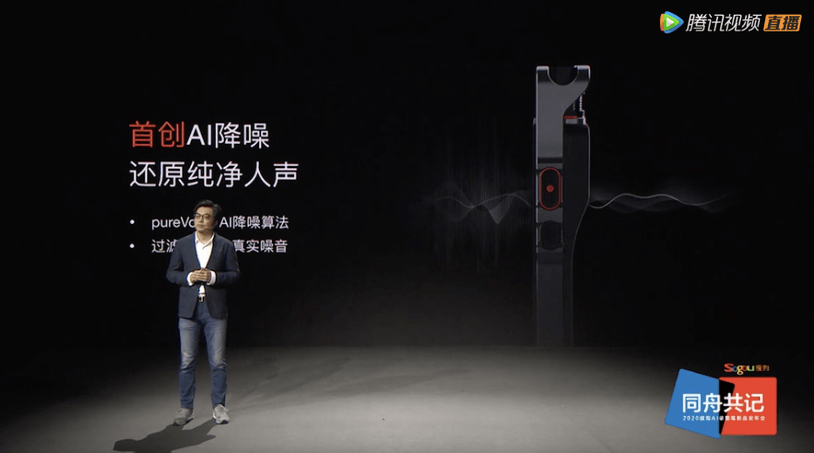 In addition, Sogou uses the intelligent summary technology pioneered in the industry to enable S1 and E1 to automatically refine the theme and key sentences of the recorded manuscript, which is convenient for users to sort out the transcribed content and can also find the recorded content with one sentence of voice. With the blessing of cloud storage technology, users can also automatically synchronize and manage recording data at multiple terminals such as recording pens, mobile phone APP, web pages, PC clients, etc., and realize convenient operations such as one-key export and code scanning sharing.
Not only that, in order to enable users to better obtain information, these two products have also taken the lead in applying the personal simultaneous transmission function in the industry, which is very suitable for listening to English reports, watching American TV shows and other usage scenarios. At the same time, they also support WeChat applets for multiple people to access and share translated content. Surprisingly, S1 also supports online translation in 63 languages and offline translation in 9 commonly used languages such as Chinese, English, Japan, South Korea, France and Russia. It also has the industry's first free dialogue translation function, which can realize free communication in multiple scenes, free users' hands and bring efficient communication experience to users.
The four AI recording pens released by Sogou this time are another landing application of many AI black technologies in Sogou on recording pen products. They will bring another iteration and upgrade of recording pen product forms. Sogou AI recording pens will also lead the entire recording pen industry to the AI era.