Sonos has summoned specialized media to an upcoming event that the brand will hold at the end of the month, August 26th and 27th to be exact. They don't give information about what they'll see, but The Verge has been able to know what they might present: their first portable speaker that will also include Bluetooth connectivity and support for AirPlay 2.
According to The Verge, the product that Sonos will present at its next event at the end of August will be a portable speaker. Not only will this be the first Sonos device that you can take from one side to the other, without the need for an electrical outlet, it will also be the first with Bluetooth. A feature that, together with the support of AirPlay 2, is interesting for all it entails.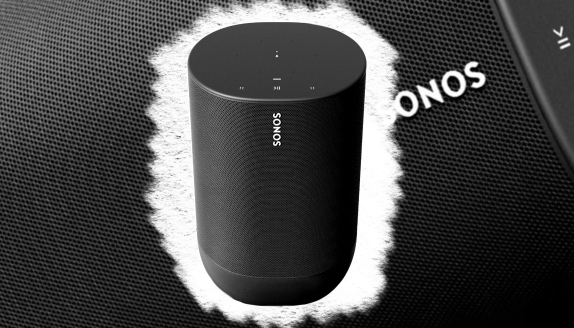 What's being said for now about Sonos' new portable speaker is based on what was found out through the FCC and The Verge's own sources. Still, it's very likely to be, and it certainly looks pretty good.
For starters, the new loudspeaker is known as the Sonos model S17. It's supposed to be physically very similar to today's devices, with that rounded design. But beyond how it will be aesthetically, the important thing will be its usage options.
On the one hand it will still maintain wifi connectivity and can be used together with the Sonos app and other speakers when you're at home or in a fixed location. This gives you the option to enjoy multicolored sound or multiple speaker configurations for surround sound among other usage schemes.
The Bluetooth connection will give the user greater freedom and facilities when on the move. For example, if you're going on a trip, holiday or party with friends, you can play music just by connecting your smartphone via Bluetooth. No need to create a wireless network. Something you can do, is not very complicated, but more annoying than using Bluetooth.
Other features of the future Sonos model S17 are:
Dedicated button for quick and easy switching between wifi or bluetooth connection mode.
When using Bluetooth mode you will not be able to use the Sonos application, it is only for the wifi connection.
It will support the Google Assistant and Alexa voice assistants from Amazon.
It will have a charging base for use inside the home and the option of charging via USB C cable when you are on the move.
It will include a built-in ribbon for easy carrying.
With all this, future Sonos portable speaker doesn't look bad. In addition, next to it Sonos will introduce a new feature called Auto Trueplay.
So far, Sonos loudspeakers have used the smartphone application to take advantage of the smartphone microphone and calibrate the sound. Now, with this new feature and integrated microphones, they can adjust the sound themselves. That way, when they move around, they'll be able to detect it and re-regulate the sound for a better experience.
For now, and until official presentation, all these data are quite possible and are likely to be fulfilled one hundred percent. However, on August 26th we will have doubts, we will know their price and who knows if there will be any more surprises.