Creative minds all around the world are getting more and more accustomed to a new and fancy hobby. 3D printing brings to the tablet a wide range of avenues to pursue and you can create really quite a lot with it. From home decorations to boardgame pieces or even some handy tools. There are plenty of affordable solid options out there, but today we have for you a pretty special one. Geeetech Mizar S has a plenty of very interesting features to offer.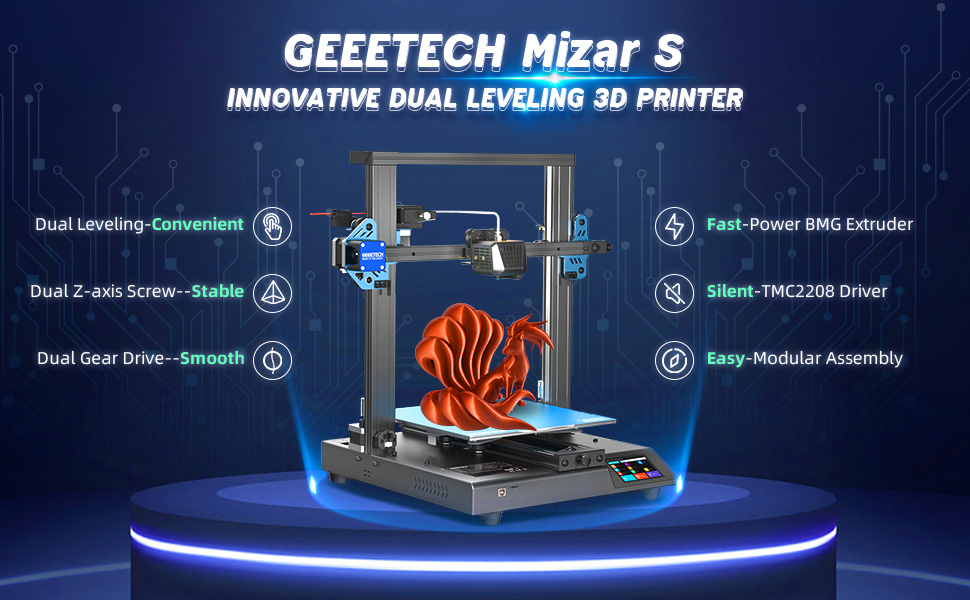 Geeetech Mizar S is a FDM 3D Printer, that will satisfy even the very demanding users. For starters it can offer big 255*255*260mm printing size, steady triangular structure with dual inclined rods and most importantly handy 90% pre-assembled design. And the upgraded glass bed with ceramic cotaing or high-resistant teflon tube are nice extra touches too. Not to mention the nice 3.5 inch color touchscreen with user friendly interface. Already sounding pretty good?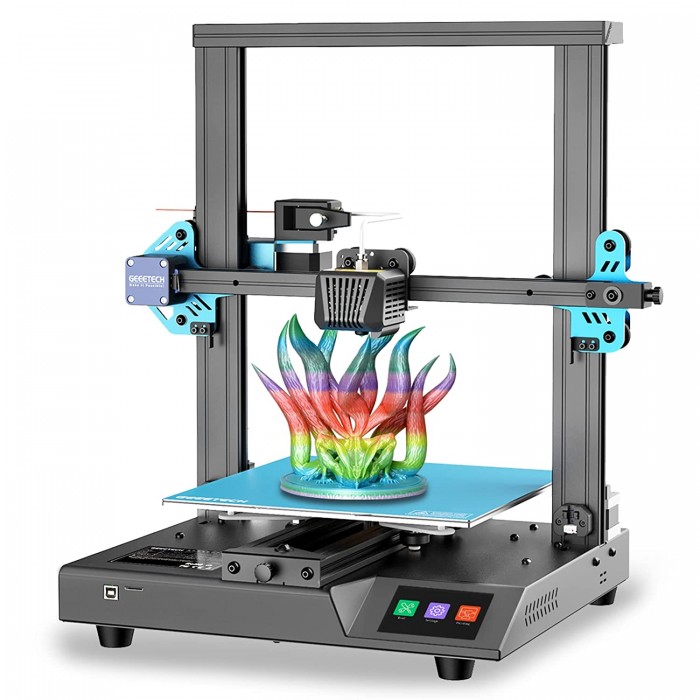 One of the most important advantages of this printer is its extruder, which is equipped with two gears at once and has excellent cooling. This solution made it possible to increase the adhesion to the thread and to work confidently not only with PLA, ABS, or PETG but also with flexible materials. The maximum extruder temperature is 250 degrees. A nice feature of the Geeetech Mizar S printhead is its modular design. This makes the extruder easy to replace. There is also a printing area illumination system.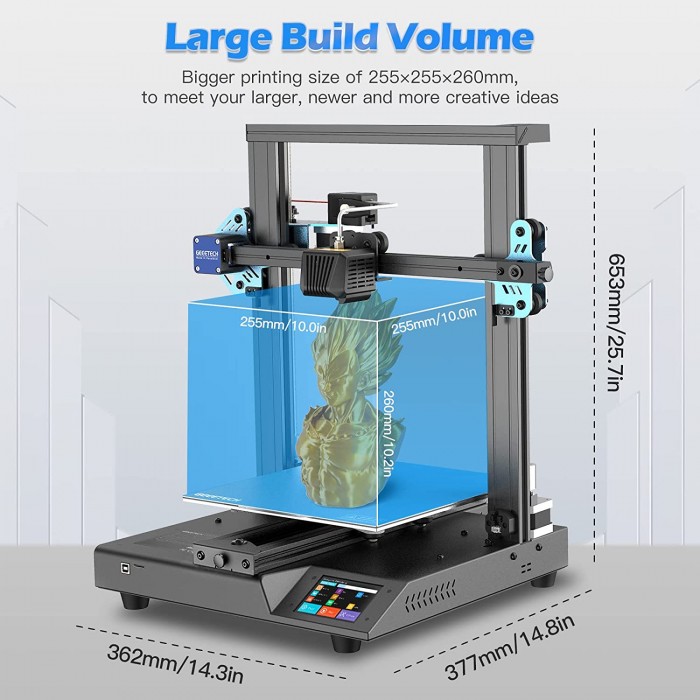 The intelligent leveling system can automatically adjust the uneven focus. Precise pressure gauge, double screw of the car running synchronously, bring a more stable operation and a lower reduction error. The magnetic spring steel platform has a high resistance. It is compatible with a wide range of filaments. The printhead adopts a two-way heat dissipation system and quickly cools the models. Geeetech Mizar S is equipped with an automatic heating table calibration system. It allows you to easily properly level this element of the 3D printer. The process is carried out with the use of a precise strain gauge based on the measurement of 16 points of the surface.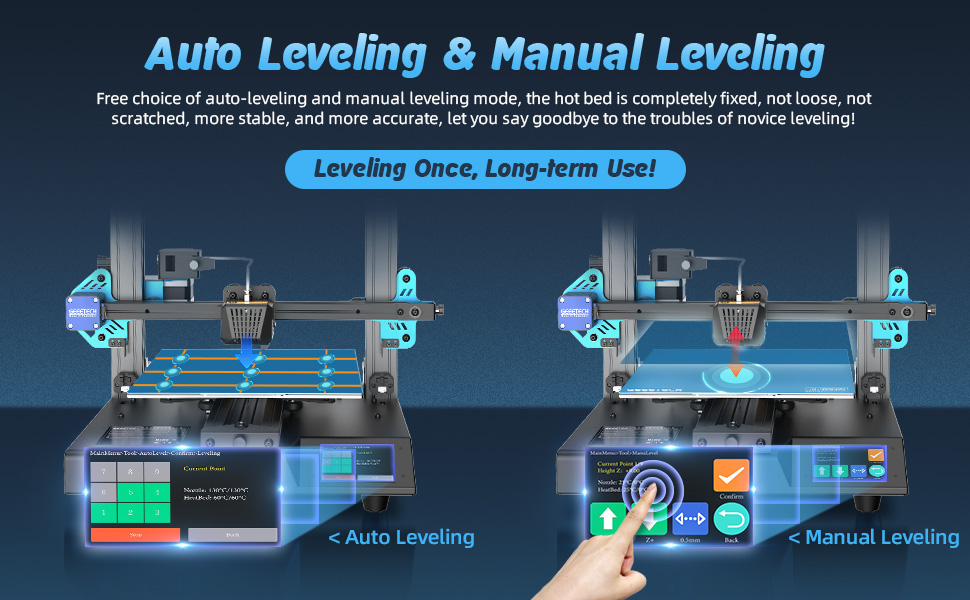 The 32-bit motherboard ensures fast loading and processing of data, while the quiet TMC2208 drivers significantly reduce the noise during printing. It has a user-friendly interface. All control is carried out using a 3.5-inch color touchscreen on the right side of the device. Data can be loaded from a memory stick or via USB.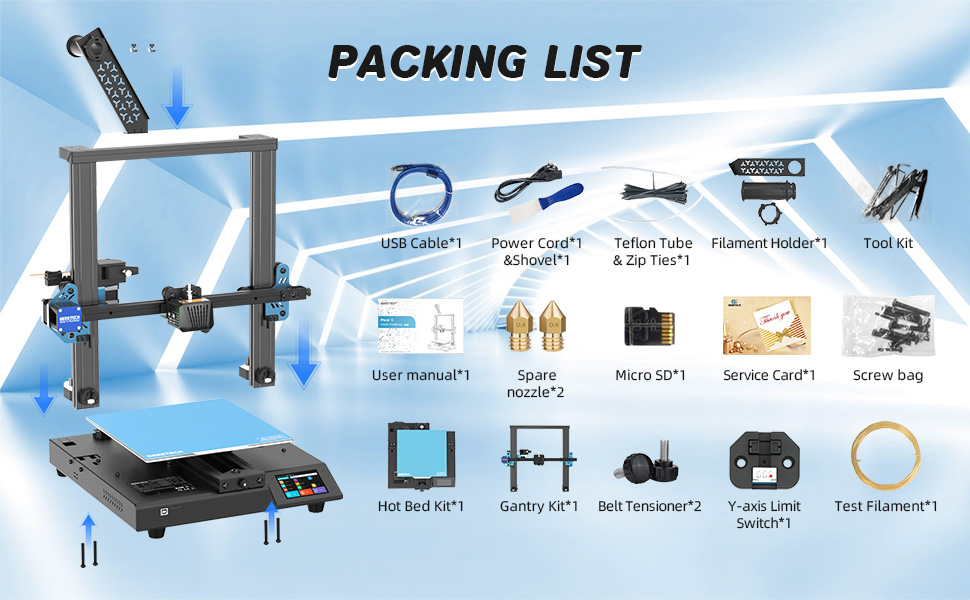 Where to buy?
You can find this amazing Geeetech Mizar S 3D Printer on their official website at a price of $375 with an incredible discount.